Real user monitoring for corporate applications
Ensure great performance and user experience for all your enterprise applications
Ensure that corporate users can get their jobs done
---
Your company's employees depend on applications to drive your business. Business suffers when these applications are slow or unreliable. Dynatrace monitors performance for every user, transaction, and enterprise application so your people can get the job done.
From a single connection in the data center network, you see the complete application and infrastructure picture.
Complement agent-based app monitoring with wire data that extends coverage to custom and packaged applications like SAP, Oracle EBS and Siebel, Citrix, MS Exchange, and more.
Seamlessly combine real user data with synthetic monitoring for the most proactive approach possible.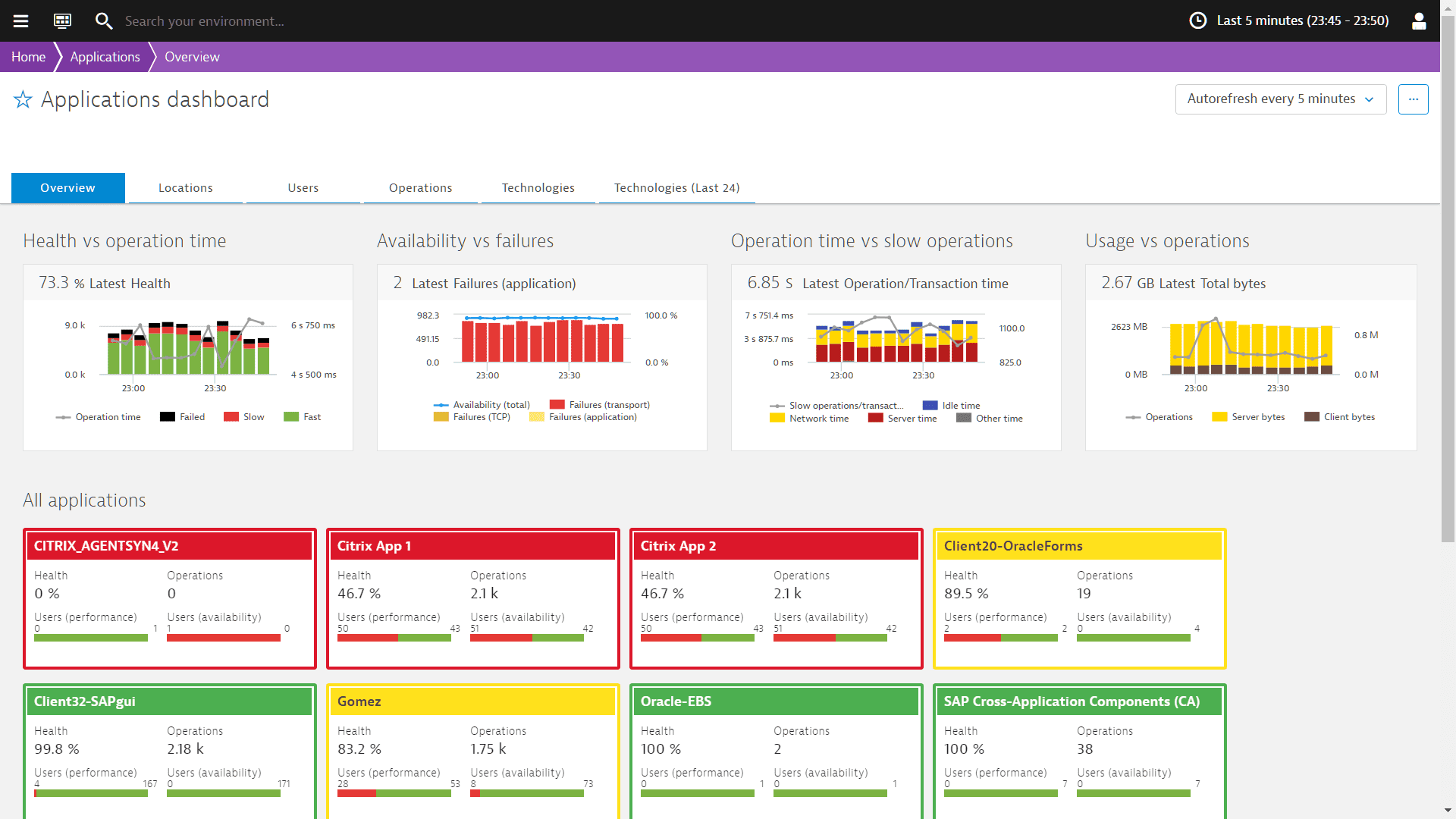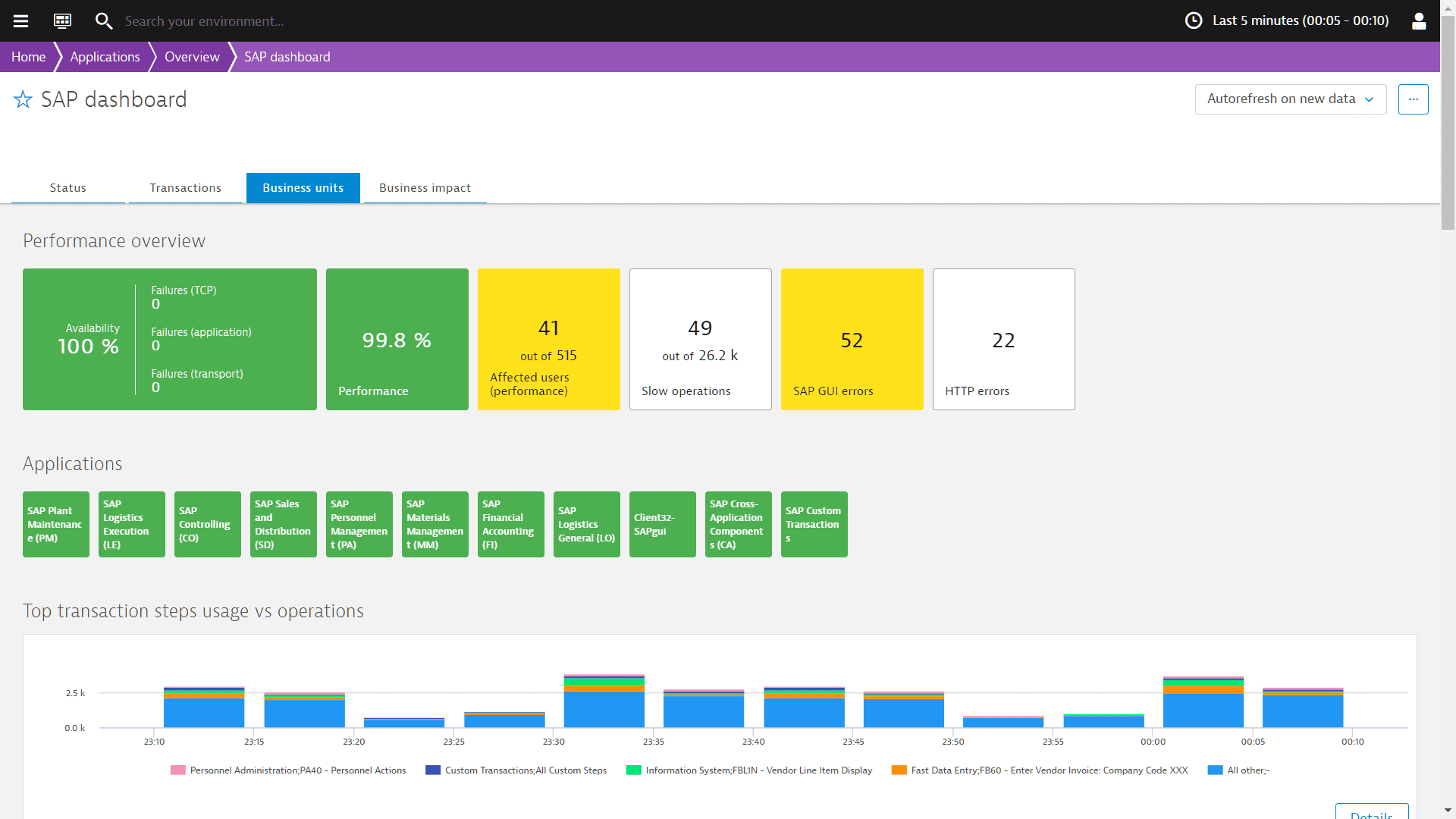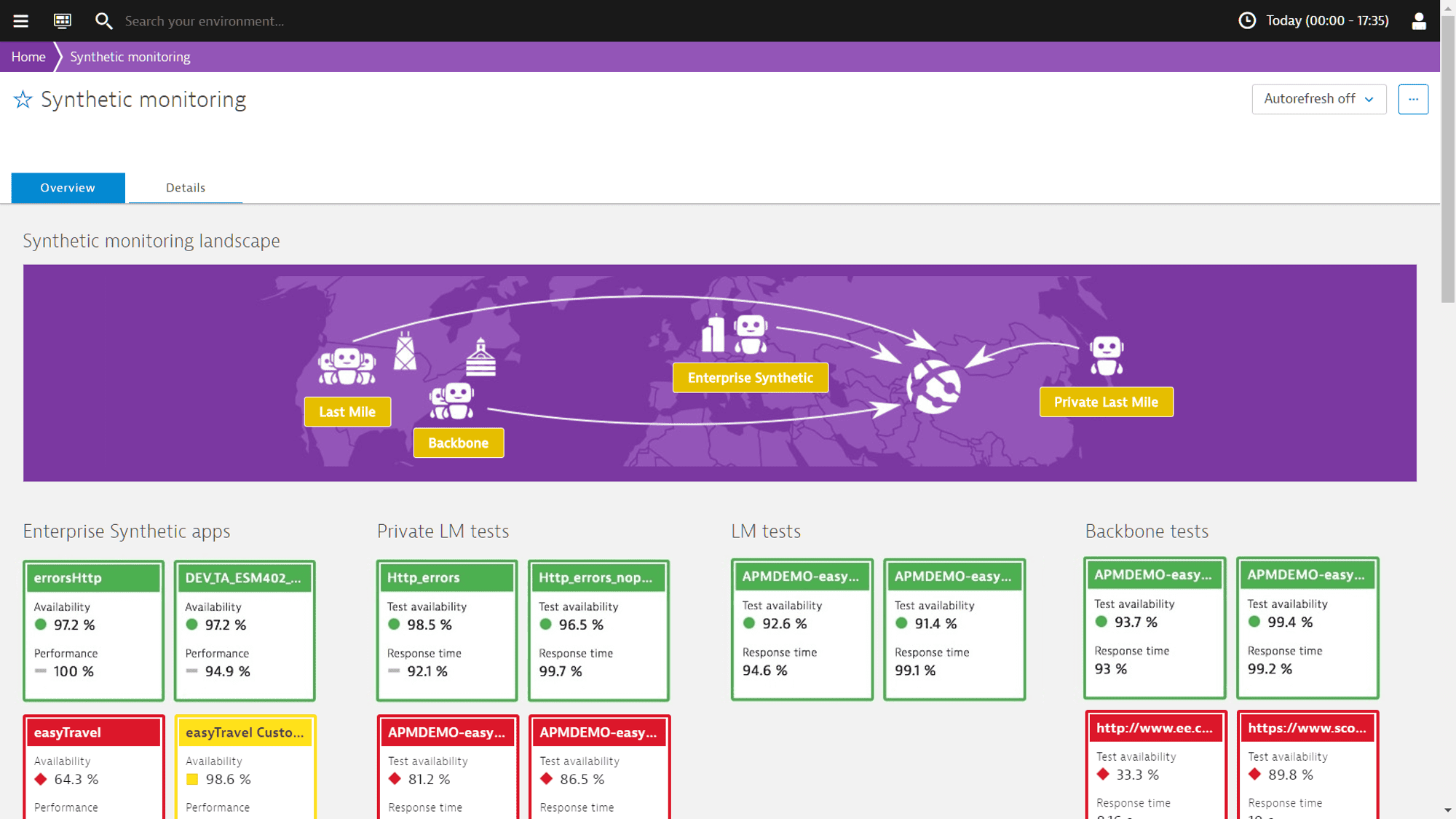 Get insights into performance and user experience in corporate application environments
---
HTTP

IBM

LDAP

Microsoft Exchange Server

Sybase

XML Soap
Triage problems faster and prioritize improvements with ease
---
Powerful, Dynatrace real-time analytics and embedded application expertise untangle enterprise complexity.
Instantaneously pinpoint the source domain of performance problems.
See the business impact of each incident. Who is experiencing issues? Are they limited to specific locations, browsers, or software versions?
Rapidly move through guided problem-solving workflows—using Dynatrace application monitoring to dive down to the relevant lines of code.
Prioritize performance improvements, quantifying each component's contribution to response time.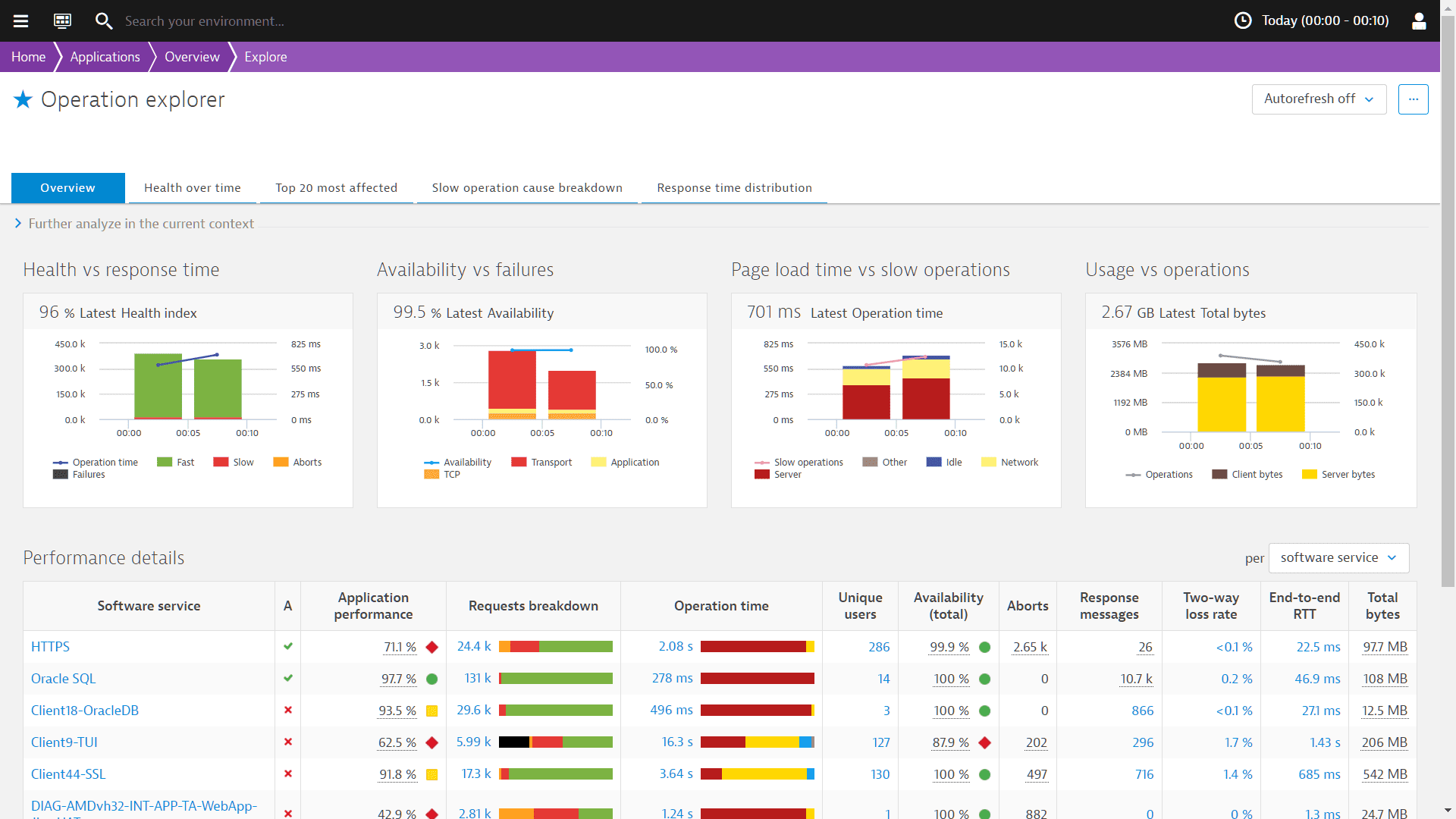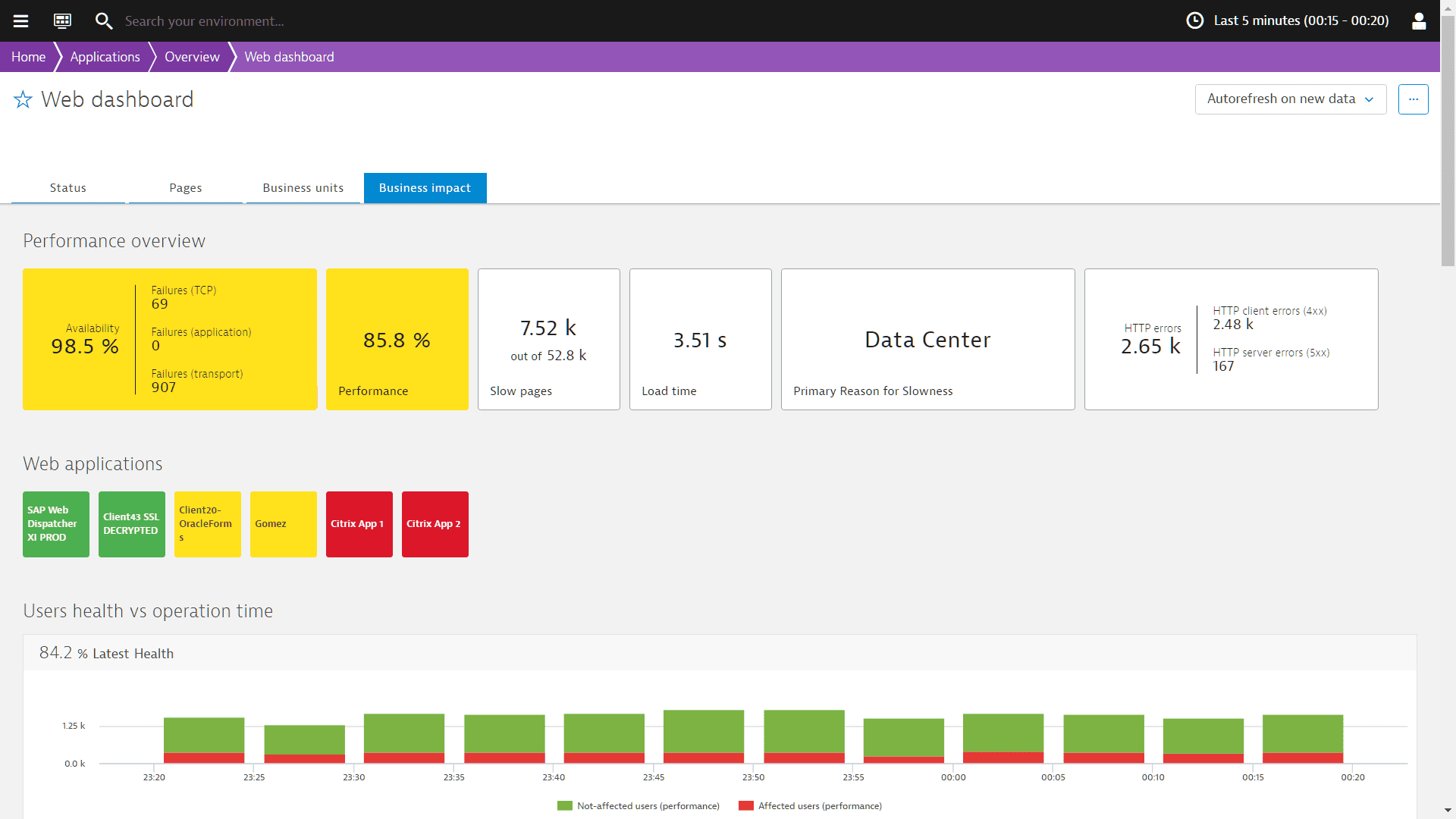 Keep pace with the dynamic enterprise
---
Performance problems are often difficult to pin down within increasingly dynamic and complex data centers. Utilizing real-time wire data monitored from a central location, Dynatrace tracks the structure of software-defined data centers.
Continuously discover users, business level transactions, applications, services, and infrastructure.
Keep an accurate run-time picture of your enterprise application ecosystem.
Incorporate dynamic components that aren't instrumented directly.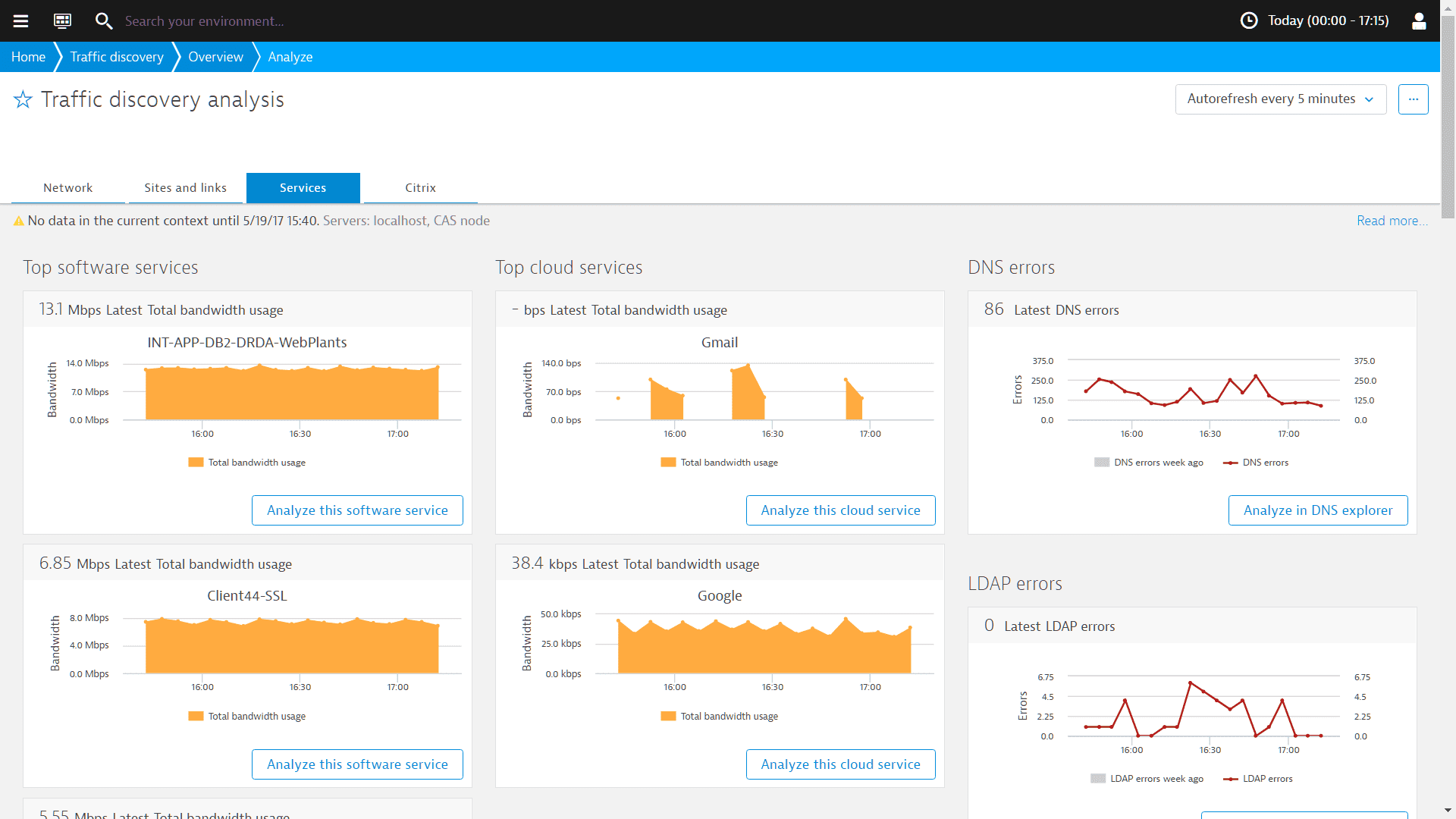 See what Dynatrace can do for your enterprise
---
Just a few of our enterprise customers
Vision and Execution leader
---
Positioned furthest in Completeness of Vision and highest for Ability to Execute: The Gartner Magic Quadrant for Application Performance Monitoring (APM).
Download the report