Perform Europe Series 2018
Accelerate cloud innovation
Barcelona - Rome - Moscow - Munich - Vienna - Prague - Zurich - Cologne - Paris - London - Madrid - Benelux
1500+ digital performance experts.
Get ready for an action-packed event and unrivaled learning experiences.
For the 6th year, at Perform 2018, get to hear from top cloud leaders and discover how to reinvent digital performance with day of immersive, hands-on, knowledge sharing from the best and brightest in the industry and take back information that will transform the way your organisation will work.
Perform is Dynatrace's premier multi-track conference that brings together more than 1,500 active digital and cloud experts, and technology communities across the EMEA Region to connect, collaborate, and learn about how Dynatrace can help them innovate with speed and monitor services at scale, flexibly and reliably.
Artificial Intelligence and IoT
Cloud innovation and automation
Container and microservices monitoring
BizDevOps best practice
Digital experience
Unified enterprise monitoring
If you aspire to be on top of industry trends in your field and expertise, Perform 2018 is the event series you want to be at! And this year, it is bigger and better than ever!
Why attend?
As quoted by 2018 Perform Europe attendees in Barcelona
"Perform Europe is the opportunity to meet high level visionaries in the Performance game." TOTAL
"Perform Europe has been an unbelievable revelation on how we could improved the quality on our software's delivery. " Capgemini
"For me, Perform Europe has been best event in Europe for Cloud Operating." TURKCELL
"Perform Europe has been the best networking experience I have had at a conference so far." Citrix
Scale
Learn how leading enterprises use AI, application and business performance metrics to transform the way they deliver amazing customer digital experiences at scale.
Network
Meet hundreds of cloud and business leaders from various industries, Dev and Ops peers, and digital experts who are embracing innovations and transforming IT.
Transform
Join our HOT (Hands-on-Training) sessions to learn how Dynatrace AI and roadmap towards autonomous IT can optimise digital and cloud performance to drive better business outcomes transformations!
Experience Perform Marketplace and innovation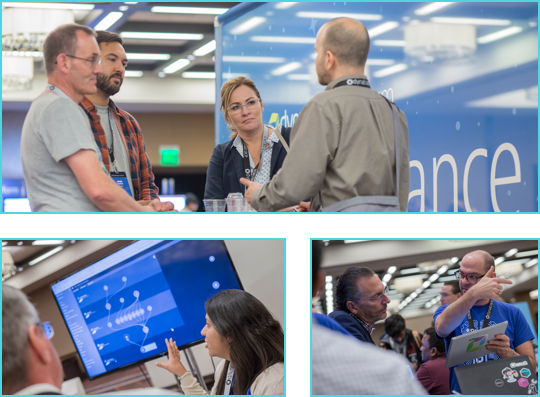 Bring your questions and we will bring the experts with answers
Take the opportunity to meet with our sponsors, technology partners, leaders and experts in IoT, cloud, AI, microservices and more.
Meet with our product managers, developers, architects and services team to dive deep into our solutions and learn how our platform can help you simplify digital complexity in ways you maybe never considered.
Join us at
Perform Summit Barcelona 2019
Conference price: 790€ | HoT Day: 400€ | All available packages can be found here
For payment with FlexPoints, please get in touch with a member of The Perform Team here