Perform Europe 2018
Accelerate digital innovation
May 23rd - 25th W Hotel, Barcelona
Meet 25+ of the industry leaders
1000+ digital performance experts.
One location. Unrivaled learning experiences.
Discover how to reinvent digital performance with 3 days of immersive, hands-on, knowledge sharing from the best and brightest in the industry. Only here you can network and expand your knowledge, taking back information that will transform the way you and your organization will work.
Artificial Intelligence and IoT
Cloud innovation and automation
Container and microservices monitoring
DevOps best practice
Digital experience
Unified enterprise monitoring
As quoted
"I tell everyone I work with, everyone I network with, they have to attend Perform." Gopal Brugalette, Concur.

"I get more out of these events, than years worth of read articles and researching." #Perform attendee.
Hands-on training
Join us for the always sold out HOT Day.
Hands-on training (HOT) sessions happens the day before the conference and gets its "hot" name for a reason. We focus on the hottest technologies/environments in the market right now and provide tips for managing, implementing and building applications. This day sells out quickly so register today. Want to learn more about our HOT sessions? View HOT Day agenda.
Experience the innovation lab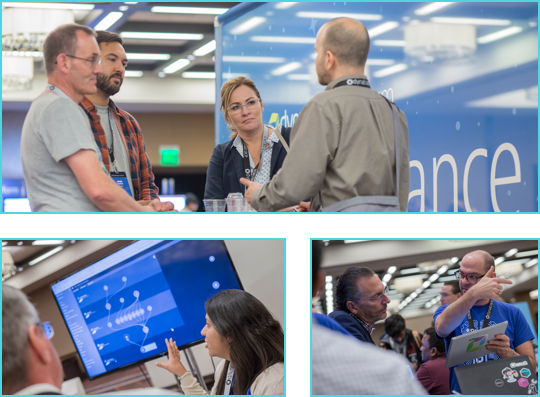 Bring your questions and we will bring our experts with answers.
With 26 major releases per year, Dynatrace is innovating at hyper speed. Take the opportunity to meet with our product managers, developers, architects and services team to dive deep into our solutions.
Discover how to master your current solution, or learn how our platform can help you simplify digital complexity in ways you maybe never considered.
Use the Perform App to schedule your session with an experienced APM master. Topics include performance analytics, digital experience, continuous delivery, new stack monitoring and more.
W Hotel, Barcelona

Join us at the W Barcelona and step inside. See for yourself. Designed by world-renowned architect Ricardo Bofill, W Barcelona sets the scene for a spectacular stay. Located on the beachfront along the famous Barceloneta boardwalk. We are taking over most of the hotel for Perform, the biggest APM event in Europe.
Get your conference ticket