Perform Canberra
Accelerate cloud innovation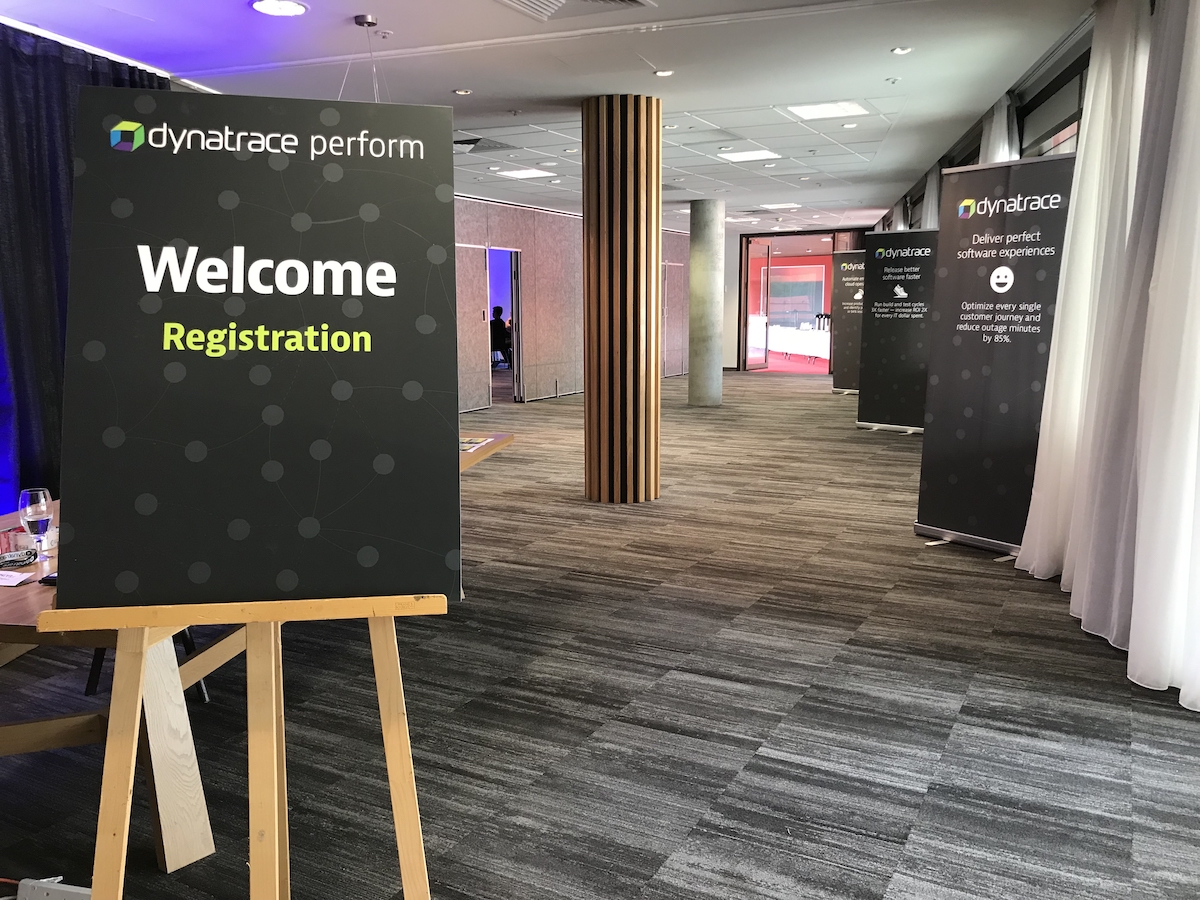 200+ digital performance experts. Unrivaled learning experiences.
Join 2018 Dynatrace Perform Canberra to hear first-hand transformation stories from government IT leaders. Be inspired on how you can reinvent the way your agency works with a day of immersive learning, knowledge sharing and networking.
Perform is Dynatrace's premier multi-track conference that brings together more than 2,000 active digital and cloud experts, and technology communities across the Asia-Pacific Region to connect, collaborate, and learn about how Dynatrace can help them innovate with speed and monitor services at scale, flexibly and reliably.
Artificial Intelligence and IoT
Cloud innovation and automation
Container and microservices monitoring
DevOps best practice
Digital experience
Unified enterprise monitoring
Register now to access recordings and photos from the day.
Speakers
Rupert Taylor-Price

Founder and Chief Executive Officer,
Vault

Rupert founded Vault in 2012, driven by his strong desire to improve citizen's lives through government. As a result of his extensive experience in the industry, Rupert is recognised as an expert in government cloud services and cybersecurity. He is a highly sought-after speaker at technology conferences and is often called upon to provide advice to major government departments on the adoption of cloud by Government and cloud strategy.

Mike Legg

Manager - Testing and Release Management,
Transurban

Michael is an highly competent IT professional with over 20 years experience and strong management, leadership and technical skills. Michael is a natural leader with a strong customer focus and has developed excellent communication skills through dealing with a broad cross-section of peers and business customers. Michael has focused on working with clients to understand and deliver business value with to clients in delivering high quality solutions.

Rafi Katanasho

CTO & VP Solution Sales, APAC,
Dynatrace

Rafi is Dynatrace's APAC Chief Technical Officer and VP of Solution Sales. Based in Sydney Australia, Rafi joined Dynatrace in 2007 and has more than 20 years' experience in the IT industry focusing on Business, Application and IT Service Management. His experience includes a number of Australian based technology startup innovators. Prior to joining Dynatrace, he held senior management at Proxima Technology, a technology startup that pioneered the area of Business Service Management. He is a recognised thought leader and has published many articles, white papers and is a regular industry keynote speaker and commentator in IT and business publications.

Rod Stewart

Senior Solutions Architect,
Red Hat

Rod has over 25 years experience working as an IT professional in roles ranging from systems analyst to principal solution architect and manager. While working predominantly with federal government agencies he has also worked with NZ and state government agencies as well a wide range of private sector customers in delivering transformational IT solutions. In recent years Rod has been focused on data, business intelligence and analytics solutions until taking on his current role as infrastructure and cloud sales specialist for Red Hat.
Location
National Museum of Australia (NMA), Lawson Cres, Acton ACT 2601, Australia
Have questions?