Banco Millennium Atlântico enhances digital banking experiences with Dynatrace
End-to-end observability enables leading Angolan bank to improve customer confidence and satisfaction in its services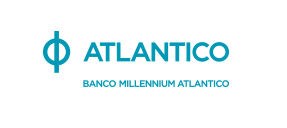 Challenge
Banco Millennium Atlântico (BMA) needed end-to-end observability to help its teams identify and resolve issues faster, to improve customer experience in its digital banking services.
Industry
Building on a strong foundation
BMA wanted to improve the performance of its core banking and digital services to become one of the best banks in Angola. BMA was moving its stack to an on-premises Linux environment and automating business processes as part of its digital transformation, with future plans to rearchitect some applications as microservices to run in an OpenShift private cloud. However, its monitoring solution was unsuitable for modern cloud-native environments, and teams often struggled to identify the root cause of problems impacting customer experience quickly enough. BMA sought an automated monitoring solution that provided end-to-end observability in a single, unified platform.
For BMA, Dynatrace was the clear solution due to its continuous discovery, precise answers, and groundbreaking automation capabilities. These enabled BMA to deploy Dynatrace quickly, accelerating time to value and maximizing ROI.
Unparalleled insight
Dynatrace provides automatic and continuous full-stack observability across BMA's core banking applications – based on Temenos T24 – and multiple other solutions. Its Smartscape® technology provides real-time topology mapping that reveals all these services and their dependencies in a visual diagram that teams can navigate to investigate issues. The bank can also create focused views its teams can use to track metrics and KPIs relevant to their business area, so they can make faster, more informed decisions.
Dynatrace's Digital Experience Monitoring capabilities also provide visibility on the front-end, giving BMA's teams a better view of the customer journey as they interact with digital banking services.
Precise answers
Davis®, the Dynatrace AI engine, automatically alerts BMA's teams if an application or service's traffic level or response time falls below the normal threshold. This notifies teams of potential problems that could be preventing users from accessing the service. BMA can then investigate and resolve the issue quickly before the customer experience is affected.
Increased trust and satisfaction
Since deploying Dynatrace, BMA has significantly lowered the mean time to investigate and resolve issues, seen average resolution times reduce from around 4 hours to just 10-15 minutes, and application performance has also improved, with availability rising from around 70% to 99%. As a result, BMA estimates it has delivered a 50% improvement in customer experience. With more reliable digital services, customers now have greater trust and satisfaction in BMA's offering.
Improving collaboration
Since Dynatrace identifies root-cause in real-time, teams no longer rely on war rooms to resolve problems, improving efficiency and collaboration. With so much time saved, teams now have more capacity to continuously innovate and focus on fine-tuning and optimizing services to deliver better customer experiences.
Dynatrace also generates high-quality insights for management and the board. Management teams can now better understand the impact of IT service performance on business outcomes, such as customer retention and service adoption rates, and use that intelligence to make more informed business decisions.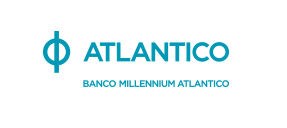 We have complete trust in Dynatrace. It gives us visibility across the full spectrum of our applications and environment 24/7, and we know that it will notify us if there is anything we need to look into. Its biggest value is that it can find a needle in a haystack, which enables us to identify and resolve issues quickly. Thanks to Dynatrace, we have been able to transform the customer experience and accelerate our journey to becoming the best bank in the country.
Rui Ribeiro
Infrastructure Lead
at Banco Millennium Atlântico