DXC Technology
Develop, manage and modernize apps to accelerate your digital transformation and your business results
DXC Technology is a global leader of next-generation information technology services and solutions. DXC's mission is to enable superior returns on clients' technology investments through best-in-class industry solutions. DXC is the world's leading independent, end-to-end IT services company, helping clients harness the power of innovation to thrive on change. DXC serves nearly 6,000 private and public sector clients across 70 countries. The company's freedom to innovate, global talent and extensive partner network combine to deliver powerful next-generation IT services and solutions.
With DXC Applications Management and Performance Management Services, clients can reduce application management costs, invest in digital strategies, improve their customer experience and create new business growth. For more information, visit DXC
DXC and Dynatrace Partnership
Services to end customers and employees can no longer deliver sub-par performance as expectations are now firmly aligned with consumer IT services. Without having an ability to measure customer experience, the success of digital transformation activities cannot be adequately managed. DXC in conjunction with Dynatrace, provides managed application and performance services with an ability to measure end-customers and report in the context of their business experience to help improve customer experiences and the apps intelligence to improve efficiency of supporting management processes.
Start your free Dynatrace trial today!
---
You'll be up and running in under 5 minutes:
Sign up, deploy our agent and get unmatched insights out-of-the-box.
Just a few of our enterprise customers
Affiliates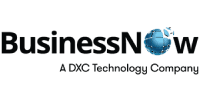 The DXC Affiliate BusinessNow is a Nordic consultancy company specialized in the implementation and automation of Service Management processes and well versed integrating Dynatrace. Our scope covers the analysis and implementation of the full service life cycle from idea and strategy through to design, transition, operation and improvement. BusinessNow uses international standards, methods and frameworks such as ITIL, ISO 20000, COBIT and MOF as a foundation for process definition, implementation and ServiceNow configuration and support.