Overview
ADEO manages multicloud complexity with confidence
"We are very confident in the product. In one word, everything is just smooth."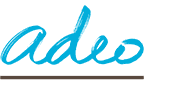 About Adeo
Multi-national DIY retailer
850 points of sale in 13 countries
500 million customers
Headquartered in France
Industry
Retail & Ecommerce​
Story Snapshot
Reduced complexity
Smart topology map illuminates 32 environments
Seamless visibility
Intelligent observability in multicloud ecosystem
Intelligent operations
AI insights streamline service management
Better business outcomes
IT problems prevented, reducing business impact
Challenges
Due to the fast-paced nature of retail, the business gave power to its 32 business units to operate their own individual IT environments. This meant that while some brands in Europe are using Google Cloud, others would be operating on Microsoft Azure or Amazon Web Services. With 32 different IT environments and a multitude of applications, this created an incredibly complex environment that made managing performance very difficult.
"The ADEO IT environment is very complex; we have 32 companies, so we essentially have 32 different IT environments, with on-premises and multicloud architecture. Dynatrace has been able to give us a global map of each IT environment."
Why Dynatrace
Dynatrace provided a 'global map' of all IT environments, automatically discovering and capturing high fidelity data from applications, containers, services, processes and infrastructure.
This enabled ADEO to make sense of its complex multi-cloud environment, with Dynatrace providing end-to-end visibility across the full stack.
Dynatrace's AI engine, Davis®, analyzes data in real-time to instantly provide precise answers to performance problems.
As a result, ADEO is able to remediate issues that impact customer experience, helping to avoid costly outages to the business.
"For us, the main benefit is on the digital business, so we avoid some big failure on our website, there is no business impact."