I recently attended Velocity, in San Jose, and live blogged my reactions, highlights and takeaways from the show here. However, one conversation I had while on "booth babe" duty was worth separating out from the rest.
It was a conversation I had with Greg Stark, Sr. Software Engineer at Study.com. Greg tracked me down at Velocity, as he wanted to share their own Dynatrace Pipeline State UFO story from Study.com.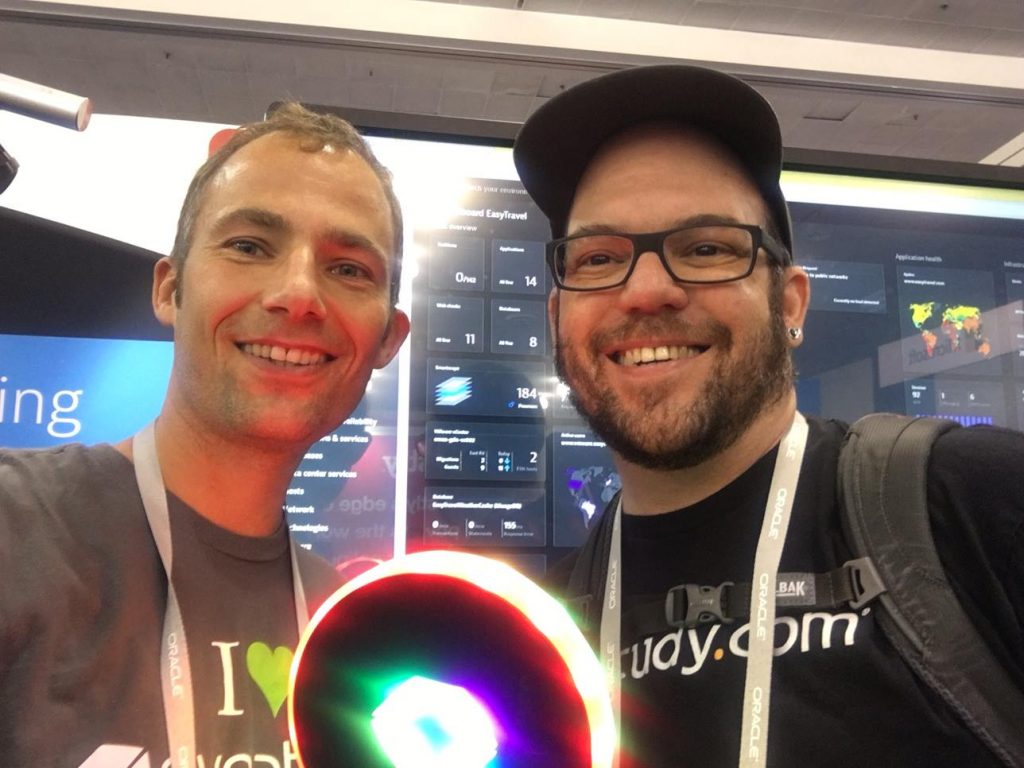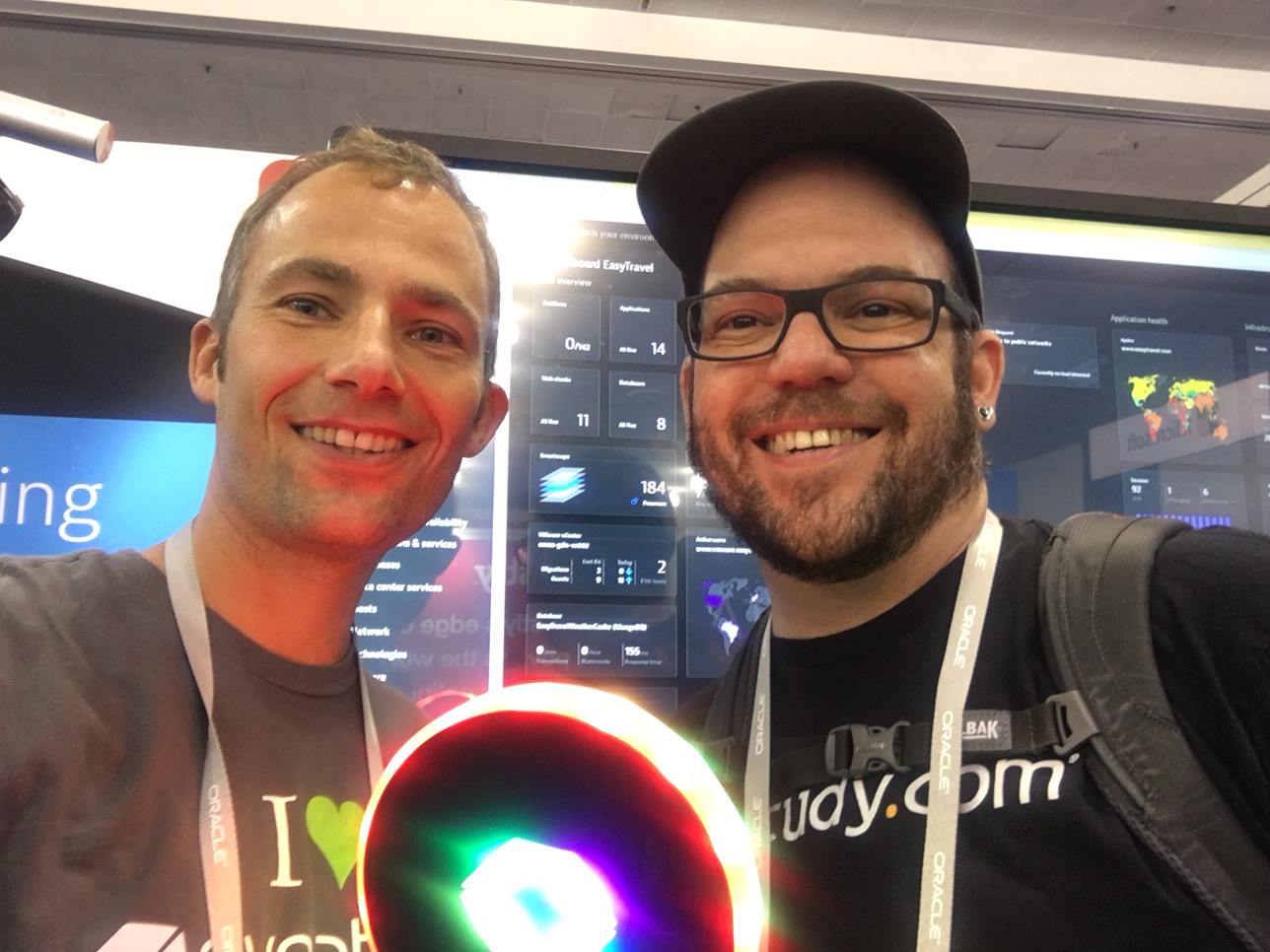 Turns out Greg heard me present at a recent DevOps event where I shared our Dynatrace DevOps transformation story and the cultural impact the UFO had on our engineering teams. We open sourced the UFO (see GitHub link) with the hope others will follow our lead and reap the same benefits.
The UFO is a really cool IoT device invented by our Chief Software Architect Helmut Spiegl. He wanted to visualize the quality of the software we are pushing through the pipeline all the way into production. That's why he created a UFO that contains 34 LEDs and made them controllable through a REST API, after the UFO hooks up with your WiFi. In our engineering lab we hook the UFO up with our 'build pipeline' to visualize whether there are any builds breaking right now, where they are, and the quality of the current sprint in production. If you want to read more about our own story check out this hilarious UFO video our engineers created a while ago.
The Study.com Story: Hackathon and pipeline visualization
Back to Greg. He told me that they had an internal hackathon day at Study.com. He picked up the UFO idea, got all instructions from our GitHub page to 3D Print, assembled and deployed the software on the UFO. They then hooked it up with their WiFi and their 'delivery pipeline'. Greg was so excited that he fetched his laptop and showed me a video they recorded of the UFO in action showing different states of the pipeline and different events from different tooling:
Alerts from PagerDuty
Build pipeline progress (BLUE=Progress, GREEN=OK, INDIGO=Install)
Blue/green deployment visualization: Which build is currently active?
He gave me permission to film him while showing me his video. Sit back and hit the play button (or click here to open in YouTube):
I am lovin it 🙂 -> That's the right spirit of a company that wants to transform: first of all, the concept of a hackthon and then using the outcome of the hackathon to promote cultural change by visualizing the work that engineering pushes through the pipelines.
More hackathons and other use cases
Besides Study.com I have seen other companies doing similar hackathons where they either create/print the UFO themselves (check out THIS creative cardboard variation) or where they order a UFO online and use it to hook it up with their 'delivery pipeline'.
Besides visualizing 'deployment pipeline state' or 'quality in production' we have also seen the following use cases (some more serious than others J)
No. of support tickets: RED=above average; YELLOW=average; GREEN below average
Conversion rate of marketing campaign: RED=below target; GREEN=on target!
Achieved revenue quota: The more GREEN the closer we are to the quota target!
Traffic situation: GREEN=no major incidents report. RED=major slowdown on commuter routes!
Temperature outside: Ranging from BLUE(=Freezing) to RED (=its really hot)
I presented additional ideas in my YouTube Tutorial about the UFO
Please LET ME KNOW if you have a UFO transformation story on your own, if you have done hackathons or are planning on doing one that includes the UFO. Happy to help and promote your story! Best way to find me is on @grabnerandi or LinkedIn!