Another stellar week. The AWS Summit in London had another 10,000 attendees, and most of them found their way to the Dynatrace stand. The iPhone turned 10, and we have a stack of upcoming webinars.
Live chat on the Dynatrace couch at AWS Summit London with Daniel Khan and Nick Ross
Ease of install, auto discovery, docker monitoring and more. Dave Anderson, VP Marketing has a chat with solutions experts Daniel Khan and Nick Ross on their big takeaways from the AWS Summit in London.
Today marks the 10th anniversary of the Apple iPhone, with the number of mobile apps available in the Apple App store rising from 800 in July 2008 to 2.2m in January 2017 – a 2,750% increase. Also in January 2017, the overall app economy reached $100bn. Yet mobile app performance remains a major problem across all platforms, with 32% of consumers abandoning a mobile app the first time it fails! So, what can developers do about app reliability?

With Verizon's global customer base, managing and constantly improving customer experience for over 5 million users can be challenging. They found themselves spending too much time searching for and remediating bugs in their code, which reduced the quality of their customer experience and left little time for innovation. That's why they initially turned to Dynatrace and AWS.
Upcoming webinars: Node.JS, DC RUM 2017, DevOps and Electric Cloud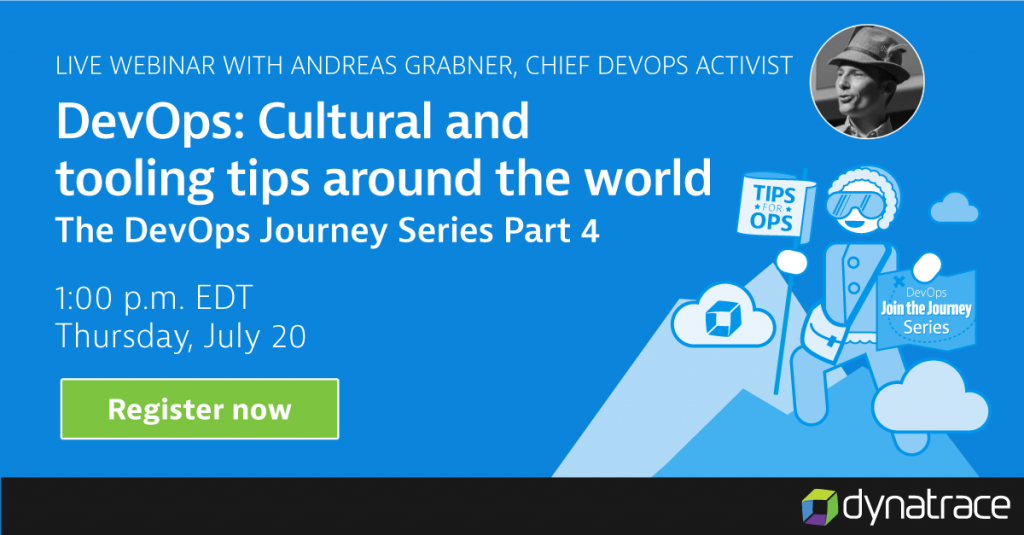 Register for an upcoming webinar:
Picture of the week
We couldn't pick a winner this week, so you get two highlights.
Herman shows up in Boston
Meanwhile at Amazon HQ – (Click to view post)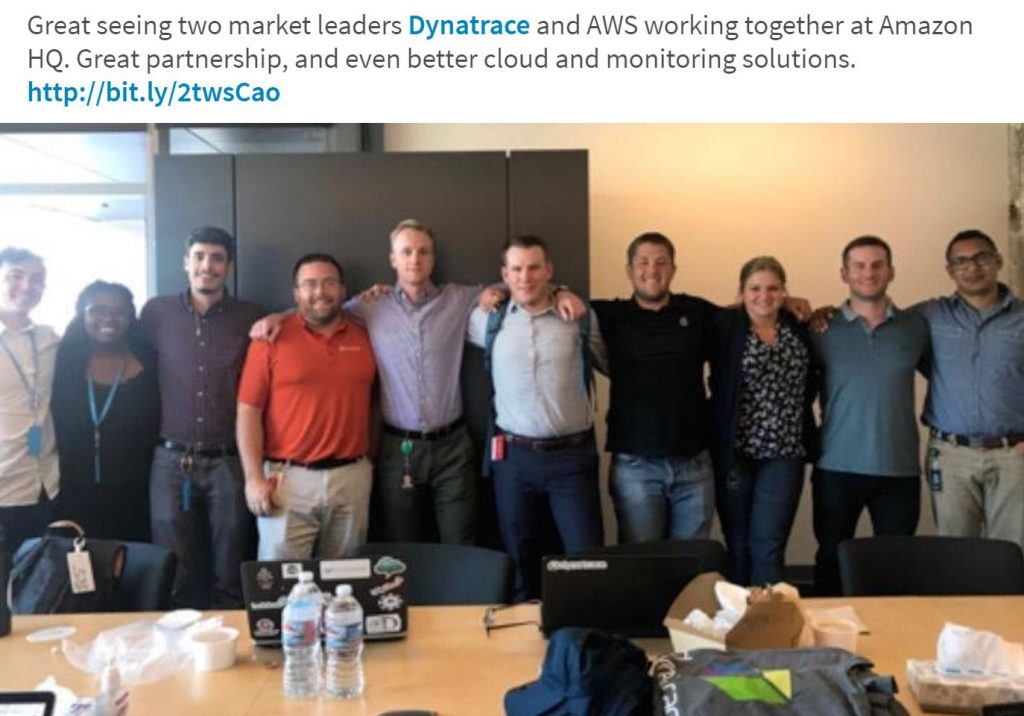 Have a great week monitoring hero's!