Web checks make it easy to monitor the availability of your application and its key workflows 24/7 from geolocations around the world. Now, Dynatrace web check availability metrics are integrated directly into the info graphics on each Application page, as shown below.
Note: The new application views are currently available in beta form—you need to enable them to see them. Show me how to enable beta application views
Click the Web checks area in the infographic to view all the web checks that have been set up for this application.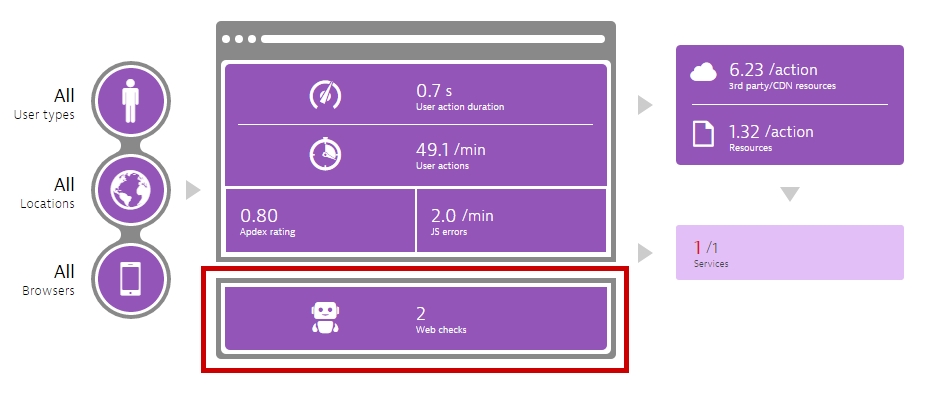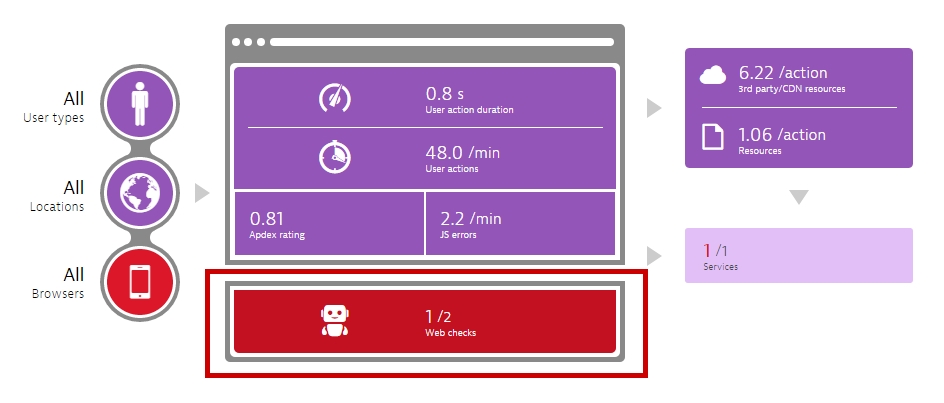 So far, the list of web checks shows only a screenshot and a brief summary. For more details, click individual web check links. Additional web check details will be added to the application views in the coming weeks.