The new Web check tile can now be added to your Dynatrace home dashboard! This valuable addition to the Dynatrace tile catalog provides insight into the availability, performance, and location-status metrics tracked by each of your web checks.
The web check tile is the missing puzzle piece to your application's dashboard. This is the perfect way to monitor your applications real users and synthetic web checks in the same place! Not only can you view all your web monitoring necessities on one dashboard, but you can also compare your web checks to your competition. Stay one step ahead of your competitors by creating a web check and pinning it to your home dashboard! Have a look at the example dashboard layout below: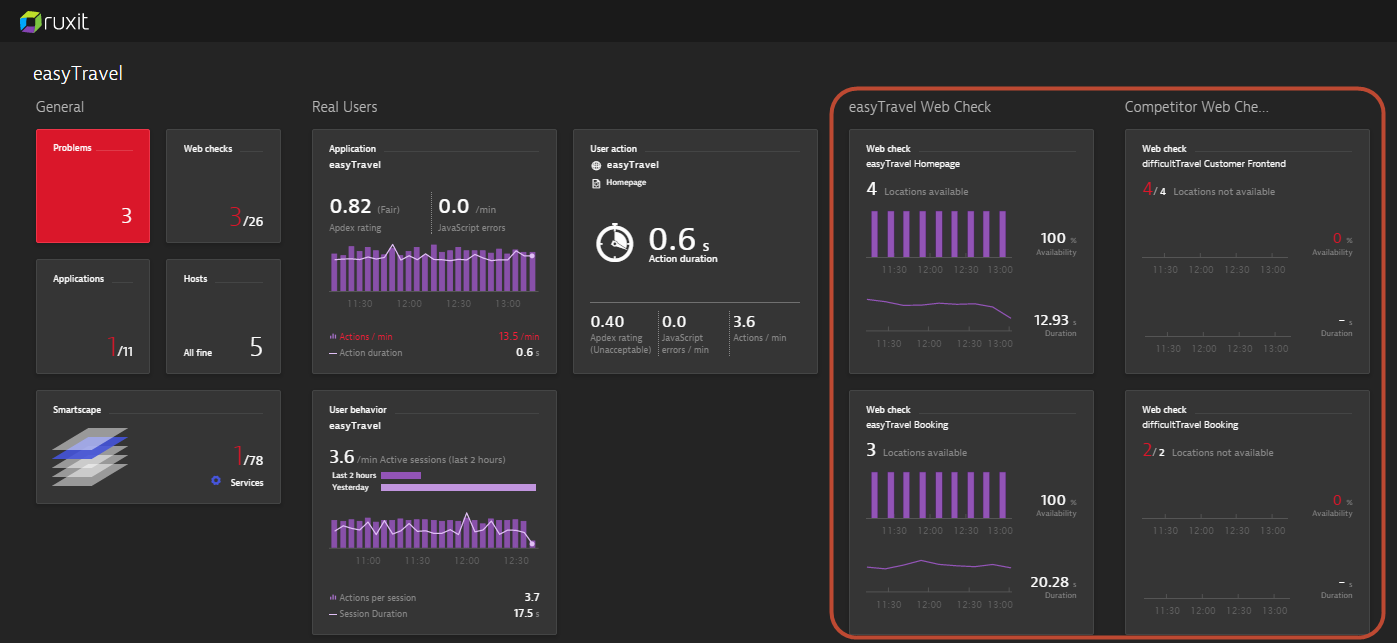 Add the Web check tile to your home dashboard
By default, the Web check tile is added to the homepage of any new user who creates a web check during the product tour following installation.
(Existing users) To add the Web check tile to your home dashboard:
Click the Edit button on your home dashboard.
Click the Add tile button.
Select the Availability filter in the left-hand navigation bar.
Select the Web checks tile.
Click Add tile.

The Web check tile now appears on your home dashboard.

Click the Web check tile to go to that web check's details page.
Additionally web checks can also be pinned to your homepage. Just go to the details page of any web check and click Pin to home.