So as I am prepping for monitoring & a technical analysis of the Big Game (#SuperBowl) this weekend  I started to run into some issues using Twitter as an indicator of when sites may be failing.  Now this is really a unique situation, however I imagine that trying to use keywords in social media as strategy to monitor #CX and #UX is more common than we think. We've seen scenarios where a "C" level or executive VP reads an unkind tweet and it starts the snowball rolling.
In this situation I thought it would be useful to create a widget to track occurrences of #SuperBowl and #Crash to see what social media is saying about any advertisers sites crashing this weekend.  Choice of keywords is important…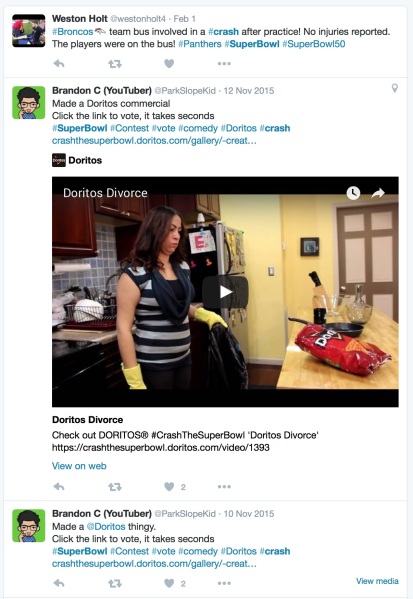 So #Crash is clearly not the word to use this weekend, #Fail might be but we shall see.  The point here is that Social Media is a great tool, however using it to track CX and UX poses some challenges.
Ideally what advertisers and site owners should be doing is using some sort of solution for tracking real user interactions for added context.  User Experience Management or Real User Monitoring is how the industry commonly describes what site owners will need this weekend.  This type of tool is different from Google Analytics or Omniture as they provide data in "Real Time" on every end user visit and every end user interaction (meaning every click, touch, swipe, etc…), not just page loads but all those client side "asynchronous" events which are used by almost every modern site today.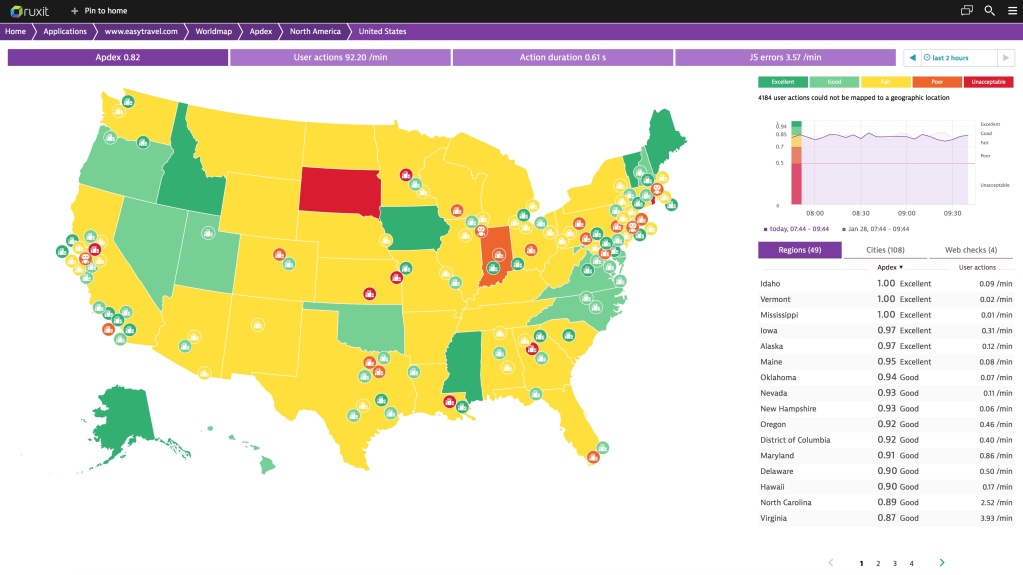 The view above allows a site owner to track end user performance and end user activity, but it also tracks things like browser or client side errors (JavaScript errors).  These are the things which can unexpectedly impact site owners during events like the big game this weekend.
Understanding when these events are occurring is often a difficult task and why more often than not site owners use tools like Social Media to tell them when end users are having issues not being detected by their server side monitoring.  A good User Experience Management or Real user Management tool will automatically detect these events.
Reach across the aisle to collaborate with IT on these efforts to avoid last minute firefighting and upset users.