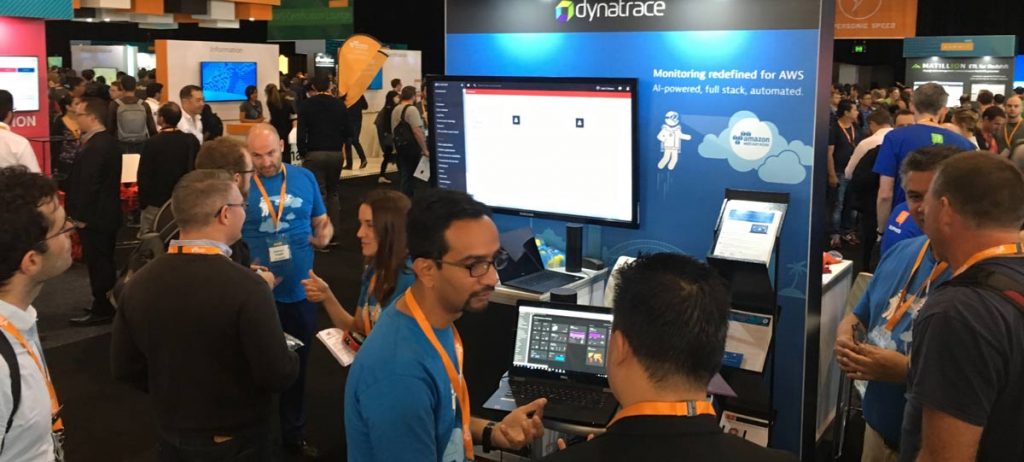 I was fortunate enough to be on the stand at the AWS Summit in Sydney. I say fortunate, because I simply love being able to demo our monitoring solution and see people's reactions.
It's also a great chance to try on some of our brand messages to see if they resonate. This is my take on the event.
Message 1: Sexy dashboards that are outclassed by AI and Problem Resolution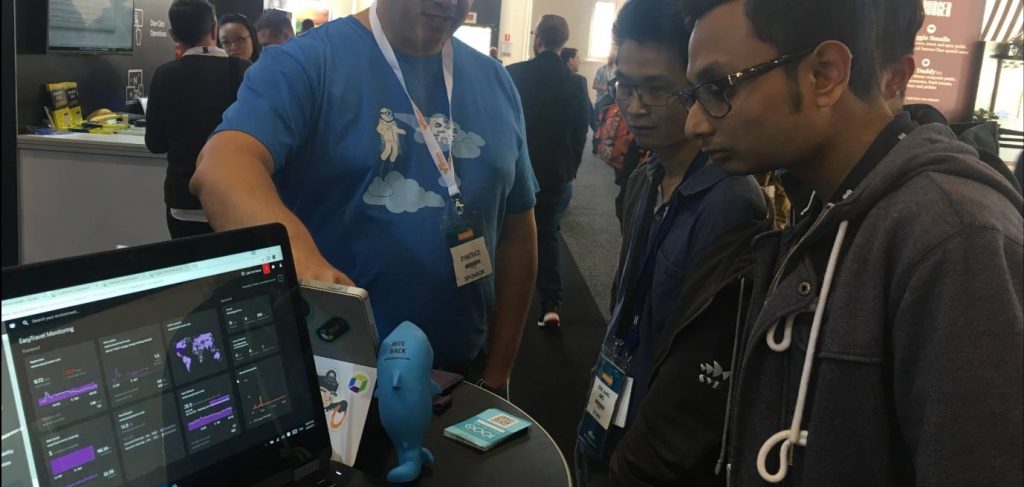 It's safe to say we have the sexiest looking dashboards on the expo floor. People were walking up to our booth and staring. And not quick glances, but longing stares that allowed plenty of time for our demo team to sidle up and say hi.
It's funny because I even make a joke of asking if these zombies, who are caught in the 'Dynatrace dashboard infographic trance', are okay, instead of asking how I can help.
At Dynatrace, we pride ourselves on having software that not only gives remarkable performance data and analytics, but is also visually appealing to touch and click.
But mesmerising dashboards aren't enough! My demo flow always ends with our AI problem resolution capability. After 2 minutes of showing this, one prospect said the unthinkable (to a marketer who loves dashboards)…
Prospect: "Nice looking dashboards, but this problem notification is all I want. That looks seriously powerful…no idea how you do it, but that's what I really want."
Me: "One of our customers from Coop said the same thing to me. He told me that he doesn't care for dashboards…that he only cares about AI smarts and how well it integrates into Service Now."
Prospect: "You integrate into Service Now as well?"
Me: "Yep, out of the box integration."
Prospect: "Wow."
Message 2: Ease of installation and automatic dependency analysis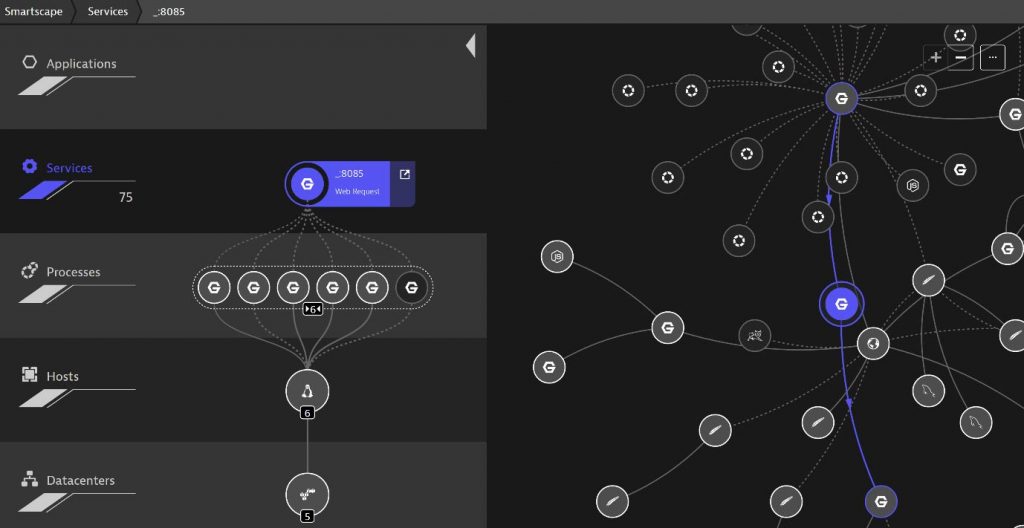 Another story from the event came from a prospect who said he hadn't heard of Dynatrace before, but he had tried one of our competitors.
"How is it getting on then?" I asked.
He quickly replied that he would never meet with them again after they blew a significant amount of money on trying to get their APM solution to deliver what he was promised in the POC.
At that point, I was a little nervous kicking off a demo. He was going to be a tough critic.
Off I went, talking about how it's easy to deploy our OneAgent across all your hosts, and how Dynatrace auto discovers your entire environment from applications, process, services, down to the data center or cloud environment on which you are running. It was when I flicked to the smartscape view (pictured above) that he stopped me and asked:
"How much configuration is required to do that?"
"None… we call it auto-discovery", I said.
He replied, "Wow. I can't tell you how painful it was to get anything like this from [said competitor]. They said they could… and they couldn't even come close."
A few more questions followed, and he left requesting a follow up. At that point, I may have high-five'd one of the engineers that helped answer some of the real deep technical questions in the demo.
Message 3: Every user, every app, everywhere – we see usernames, clicks, swipes, crashes.

I was reminded on the stand how cool our digital user experience capability is. Clicking on the user tab, I shared how we see every user, on every device, every click they make, and whether their experience was impacted by the complex digital delivery chain.
It was as simple as clicking on Maria. (Maria is my go-to demo user. She's quite active on our app, and doesn't always have good experiences). But she does keep coming back…

From the user visit view, you can see the applications she has crossed on her digital journey, the device she is on, and the full session info. It's super simple to click into each session and specifically drill down into any 'frustrated' visits. I can see all her clicks, and I can quickly view waterfalls or errors that relate to her user journey. (For more info on user sessions check out this blog).
But it's not just on traditional apps. I love jumping into our mobile application view to show even more insights into user experience, application version, crash analytics, and importantly, root cause of performance problems.
Thanks AWS for a remarkable event and props to our software developers
It was a remarkable experience being able to test our demonstrations and pitches on a mature AWS audience. Having been to a few AWS events, I notice the maturity and thirst for APM grows stronger each year—as does our product. Each time I'm back on the stand to demo, there are new features and data sets available to incorporate.
The funniest moment was when one of our engineers was doing a demo and he got excited about a whole new feature set that he hadn't had the chance to show off before.
Having a solution that ticks all the boxes, and continues to innovate at speed, is a joy to market. But, don't take my word for it. Sign up for a free trial.
P.S. For a bit of extra fun reading about 'why Dynatrace' over one of our competitors, AppDynamics, head over to this post.