So yesterday was April 15th 2015… Tax Day.  Across the US, taxpayers had a deadline that they need to file their federal and state taxes.  As with every aspect of our day-to-day lives we are seeing the digitization of how we prepare and file our taxes.  Just a quick look at the traffic going to the IRS.gov shows the level of activity that tax related sites receive this time of year.  Compared to the off season IRS.gov sees a 3-4x increase in traffic during tax season.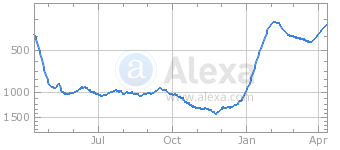 Digital experience is what we focus on, and this year we have a detailed look at how some select tax prep vendors, state and federal tax and related sites are performing.  By looking at these sites we can compare how competitive tax prep vendors perform.
So lets look at how the Tax Prep sites faired over the past 48 hours.  We see that sites like expresstaxrefund.com, olt.com and jacksonhewitt.com performed well.  And while sites like hrblock.com did not perform as fast, they did provide consistent availability.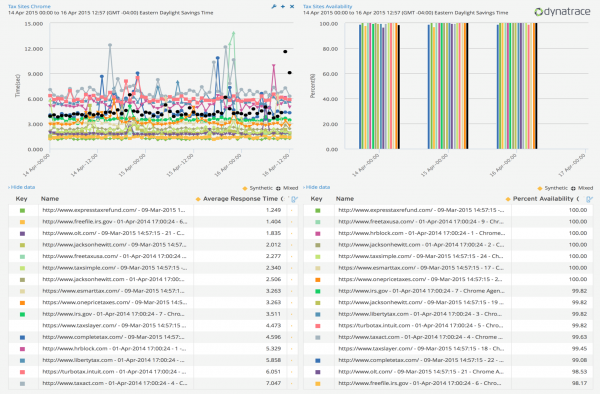 Why does evaluating these sites matter? It is a very competitive field. While SEO dominance plays an important part, performance also matters; almost more so for the smaller players.  The smaller players can't let potential customers wait to see their services and messaging.   The last minute pressure during tax season means that tax filers are in a rush and if the site they are looking to use to prep their taxes is slow they don't have time for a frustrating user experience.  Slow pages and page errors can make or break end user experience.
We also looked at select State Revenue Department sites.  Sites that we know see increased traffic as resident taxpayers look for filing rules and instructions.  This year we saw that states like North Carolina and Illinois perform well while Florida and Pennsylvania struggled in regards to performance during tax season.
What's the impact that slow State Tax sites have?  Taxpayers need to get the information from these sites, and if they can't they will tie up the phone lines and call centers, you will see increased lines as people go to physical state offices.  While this certainly frustrates taxpayers it also increases the cost to service those taxpayers by the states as call centers and physical offices are much more expensive channels to service end users than online channels.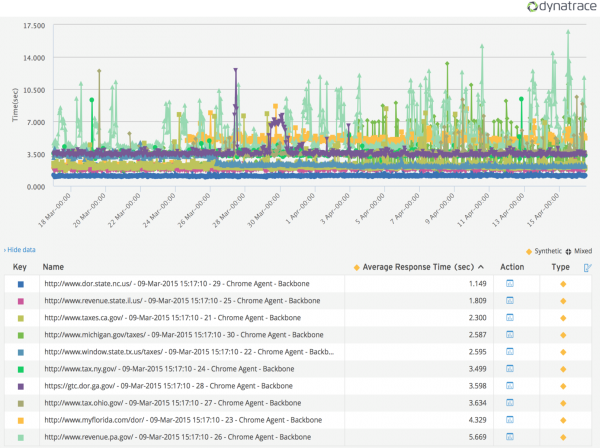 Here at Dynatrace we see the impact that digital transformation is having on our daily lives.  We see it in the way we shop, the way we bank, the way we travel and the way we participate with our government, including how we prepare and file our taxes.  As this digital transformation continues, the relevance and importance of performance is absolutely being driven by end user experience.  End user expectations demand high performing (faster) interactions, and the slower those interactions are the more it will cost everyone.