We're proud to announce Dynatrace support for PHP 7.3 monitoring.
PHP 7.3 (which was officially released on December 6, 2018) brings numerous improvements to boost the performance and stability of your PHP applications. If you have deployed PHP 7.3 or you're planning to do so, rest assured that Dynatrace is ready to deliver insight into your PHP environment (see the screenshot below of Dynatrace process details for PHP 7.3 running on an Apache web server).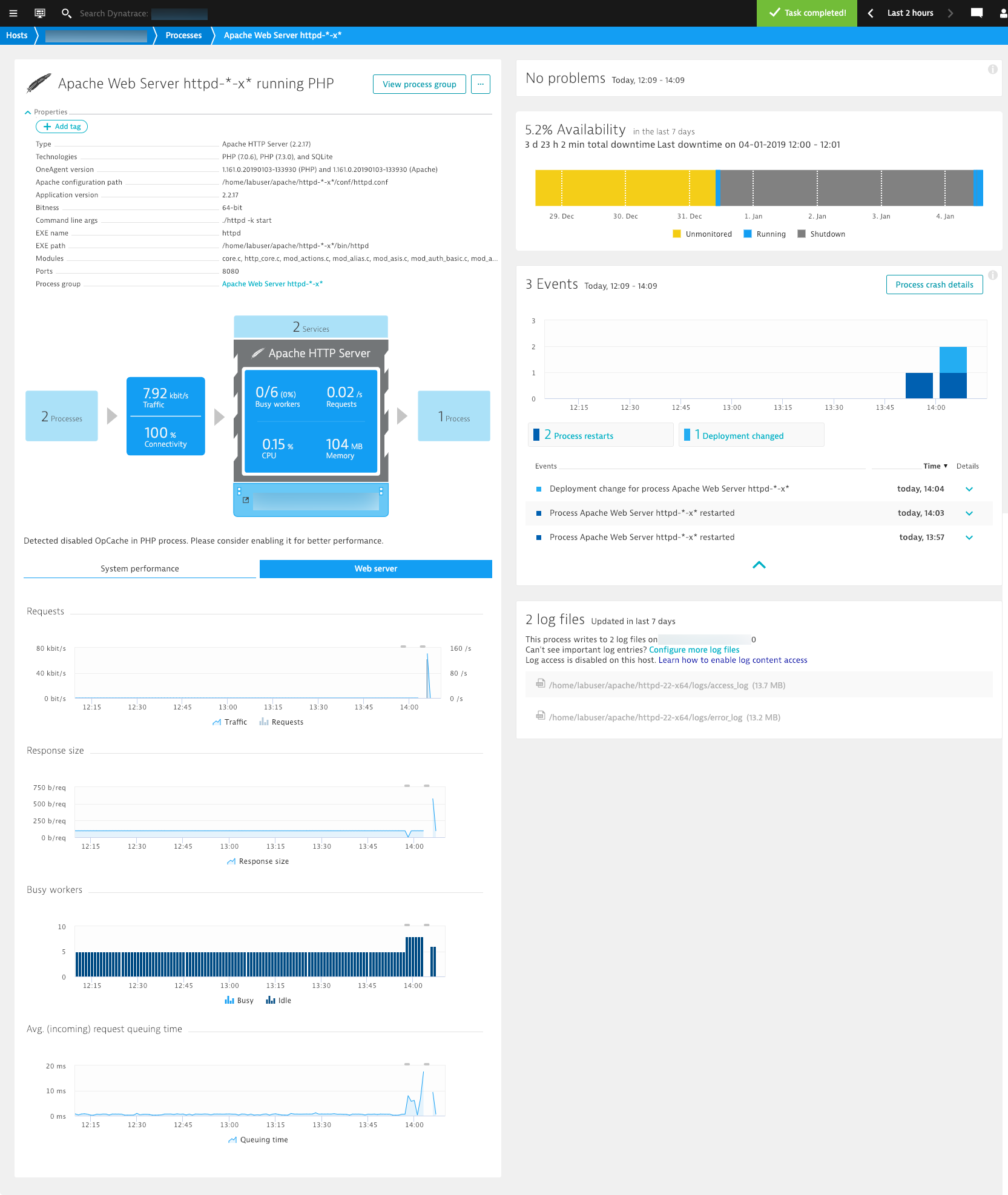 AI-powered PHP monitoring for the latest PHP release!
It can be a challenge to gain adequate insight into PHP-based services such as Magento, WordPress, Drupal, or others. With OneAgent version 1.161, the newest release of PHP gets the same full-stack monitoring treatment Dynatrace is known for:
Simply put, when you experience an issue, Dynatrace analyzes countless dependencies (well, they have actually been counted…79 trillion dependencies analyzed per day for 11,856 problems, or 55 billion dependencies analyzed per minute!) to show you the root cause of the problem.
Enhance your analysis with PHP PurePaths: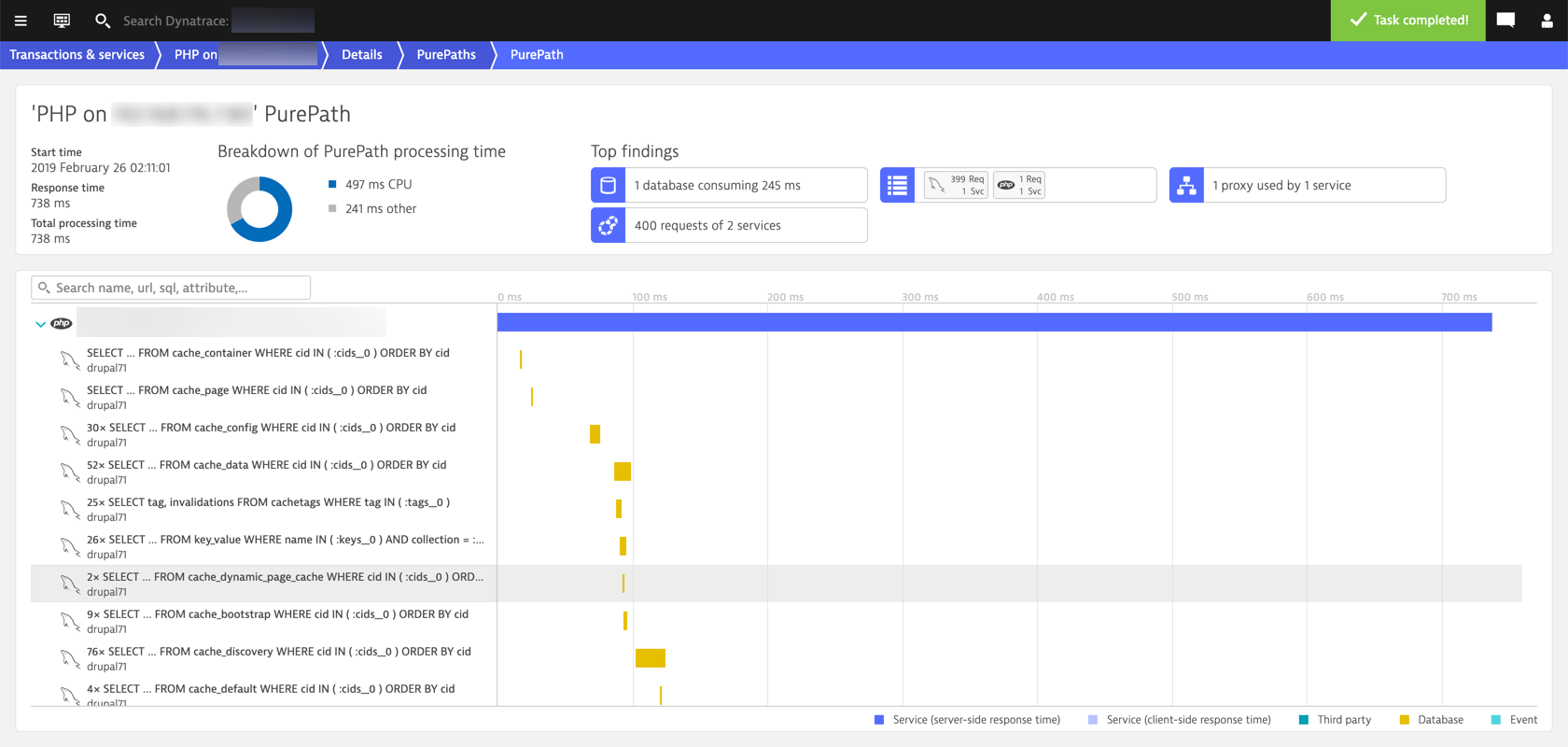 Get visibility at the code level: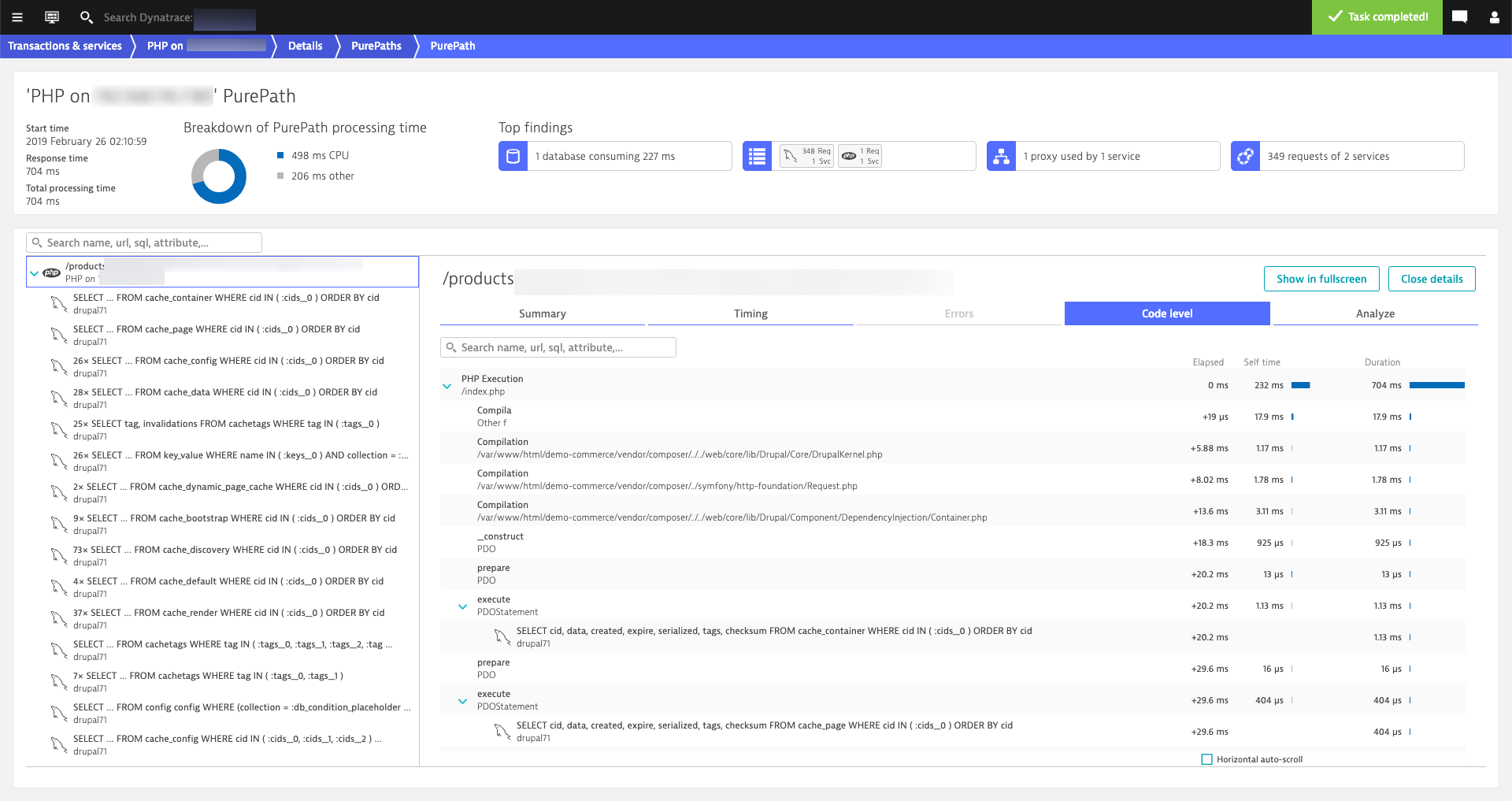 Get an overview in Service flow view: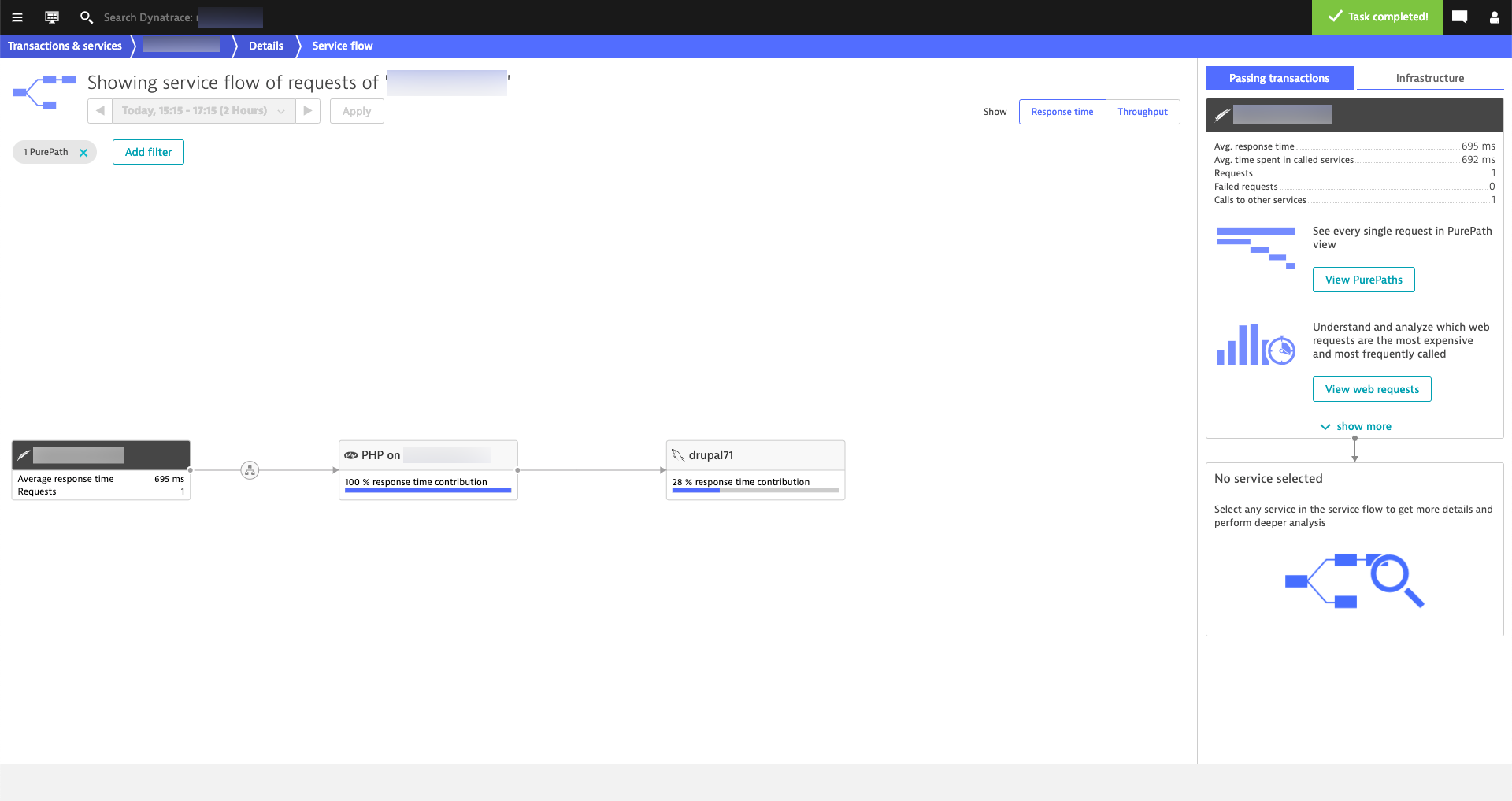 Why you should consider moving to PHP 7.3
The fast pace of modern life brings the need for high performance across all technologies. And we at Dynatrace don't like to wait. Thankfully, you don't have to wait for PHP 7.3 Dynatrace support!
The PHP team continues to do an amazing job of addressing PHP performance expectations from one update to the next. The release of PHP 7.3 last December brought us the latest round of performance improvements.
Soon after we installed PHP 7.3 within select internal testing environments, we noticed performance improvements that made the migration investment worthwhile. Others have also taken notice—the PHP Benchmark Suite from Phoronix shows the following PHP performance progress from release to release:
According to Phoronix performance benchmarks, PHP 7.3 offers:
If you look at this data, moving to the new version seems to be well worth the migration hassle, especially if you're still using PHP 5.6. Not only do you get support from PHP, you also get a massive performance boost. And of course, Dynatrace PHP 7.3 monitoring with OneAgent version 1.161 is already in place!
Requirements
To monitor PHP 7.3, you need:
PHP 7.3
OneAgent version 1.161 or higher
Getting started
To enable PHP 7.3 monitoring in Dynatrace, go to Settings > Monitoring > Monitored technologies. Search for PHP 7.3 (Early Adopter Release) and set the switch to enabled.