In this presentation, Johannes Engelke (twitter: @quablab), SAP Hybris, Product Owner for Backend Services, gave us an overview of what his team is doing to run and build their Hybris as a service (YaaS) microservices platform on AWS.  Their application uses many different technologies, and due to our broadest support of cloud-native technologies, Dynatrace supports their monitoring needs.  Dynatrace has a tight relationship with SAP Hybris and the only APM vendors with the ability to effectively monitor microservices running on Cloud Foundry, and the apps that run on it, such as YaaS.  This tight partnership between the two companies allows for faster innovation, fast trouble-shooting and root cause identification of issues, whether in the app, Cloud Foundry, or the infrastructure it is running on.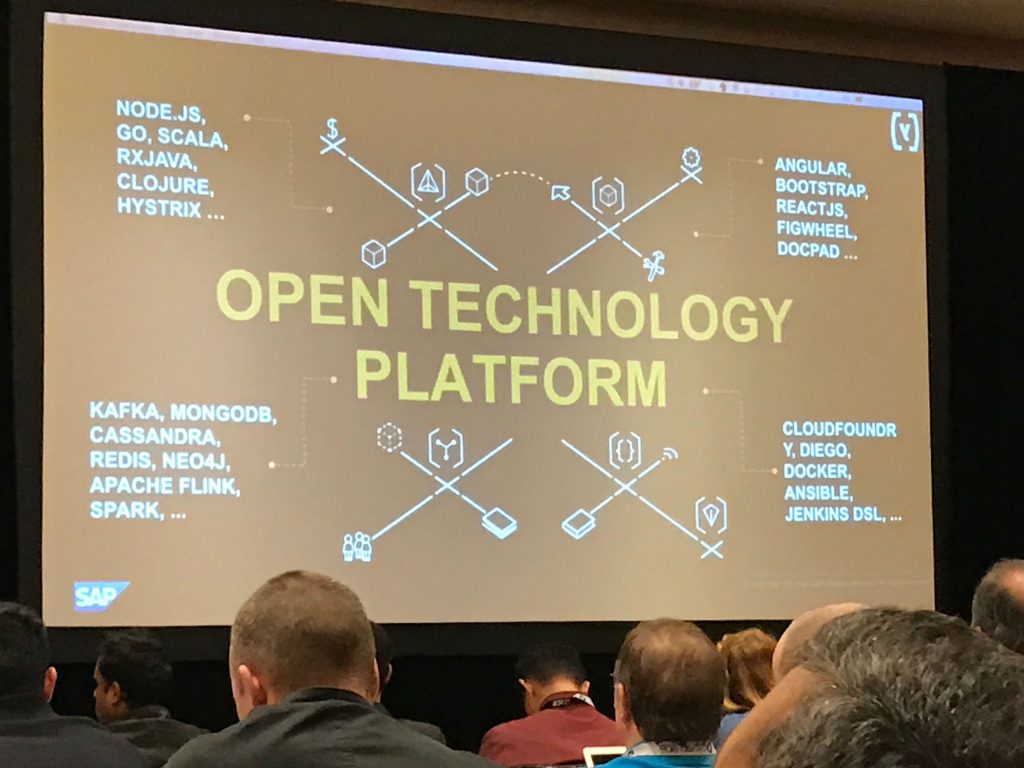 Key points from his presentation include:
Dynatrace Managed is being used as the monitoring solution for YaaS and is an easy solution for developers to enable monitoring of their microservices with the built in automation and AI based root cause analysis and diagnosis.
With Dynatrace you can see service to service communication and can see if a service is behaving as desired. The Dynatrace Service Flow capability is a key feature to see how services are interacting and performing.
Smartscape creates a great overview of the landscape of the application services for managers to turn the complex into a simple visual to understand the current status and impact of issues.