The simpler a UI is, the harder it is to design it. This post is about Dynatrace's latest UI improvements and the philosophy that drives them.
Being agile is about more than just pushing out bi-weekly releases and attending 15-minute daily meetings. Agile is about continuous incremental improvements. It's about dropping good features in favor of great features. Being agile is an attitude. In fact, it's our attitude, and a fundamental part of our mindset.
Thanks to your feedback and dedication, we have lots of great new stuff in the pipeline to prove our agility. We're not focused only on big, revolutionary improvements. We also value the smaller, evolutionary steps. One such improvement that has been in the making for the last few weeks is the new menu.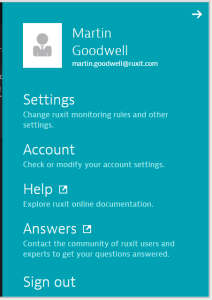 We listened carefully to you. We're convinced that the new menu not only looks much better. More importantly, it allows us to quickly add new features that you can easily access.
Fantastic colors
Another great improvement is the new color scheme on the dashboard. The graphs now sport much clearer colors, which make it even easier for you to find relevant data with a glimpse.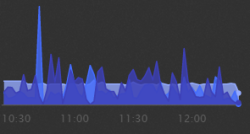 We try hard everyday to make Dynatrace excel in all disciplines. No matter if that's setup, auto-configuration or AI-based reasoning. Keeping up a sustainable pace for ongoing success is a combination of revolution and evolution. So you should be prepared for lots of new features, both revolutionary and evolutionary.
It's your turn!
Have we missed a feature? Please, let us know. We're itching to make your feature ideas part of your Dynatrace experience.
You think something sucks? Definitely let us know!
You really enjoy Dynatrace? We'd love to hear your success story!
Haven't tried Dynatrace yet? Start now!
Thanks for using Dynatrace!