Dynatrace Synthetic is a monitoring solution you can use to check the availability and performance of your web applications under clean-room conditions. With performance monitors executed at regular intervals from Synthetic monitoring locations worldwide, you can easily compare application performance with real-user experience. In combination with Real User Monitoring (RUM) data, Session Replay and Synthetic monitoring provide market-leading digital experience monitoring with Dynatrace.
What's new?
During Perform Barcelona 2019, which, by the way, was a blast, many of you approached us in the Innovation Center asking about new locations for Dynatrace Synthetic. Well, fret no more—we're happy to announce fresh additions to our cloud location offerings!
Full range of Alibaba Cloud-based locations available now!
These seven new additions to the Alibaba Cloud have expanded our current set of public synthetic monitoring locations:
Frankfurt
Sydney
Mumbai
Virginia
Tokyo
Jakarta
Qingdao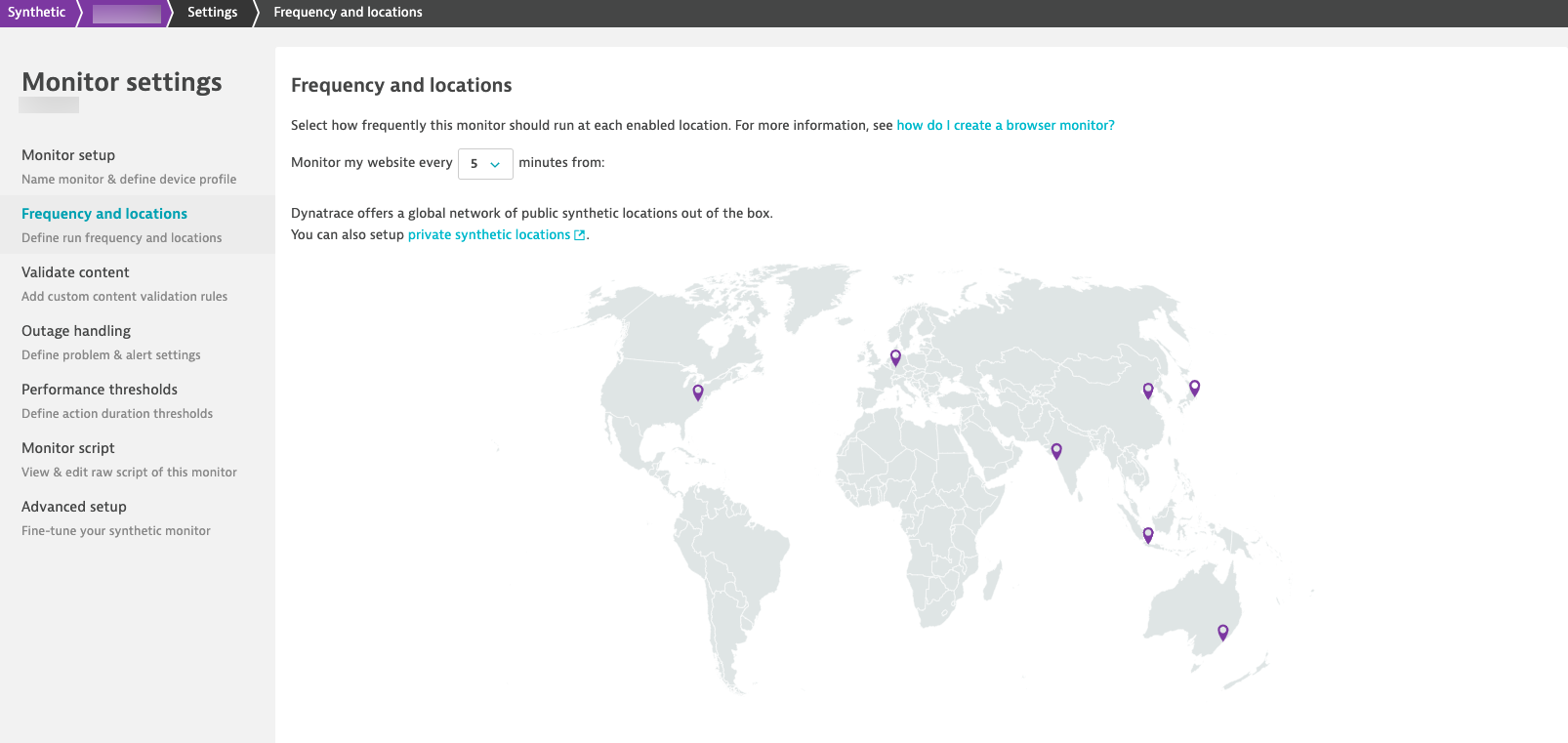 New Azure region available!
Great news: Microsoft has just announced new location availability of the UAE region—Dubai and Abu Dhabi will be served directly from data centers located in the UAE. Dubai (UEA North) is already available, while Abu Dhabi (UEA Central) will be available as soon as it's shared for public usage in other than backup capacity.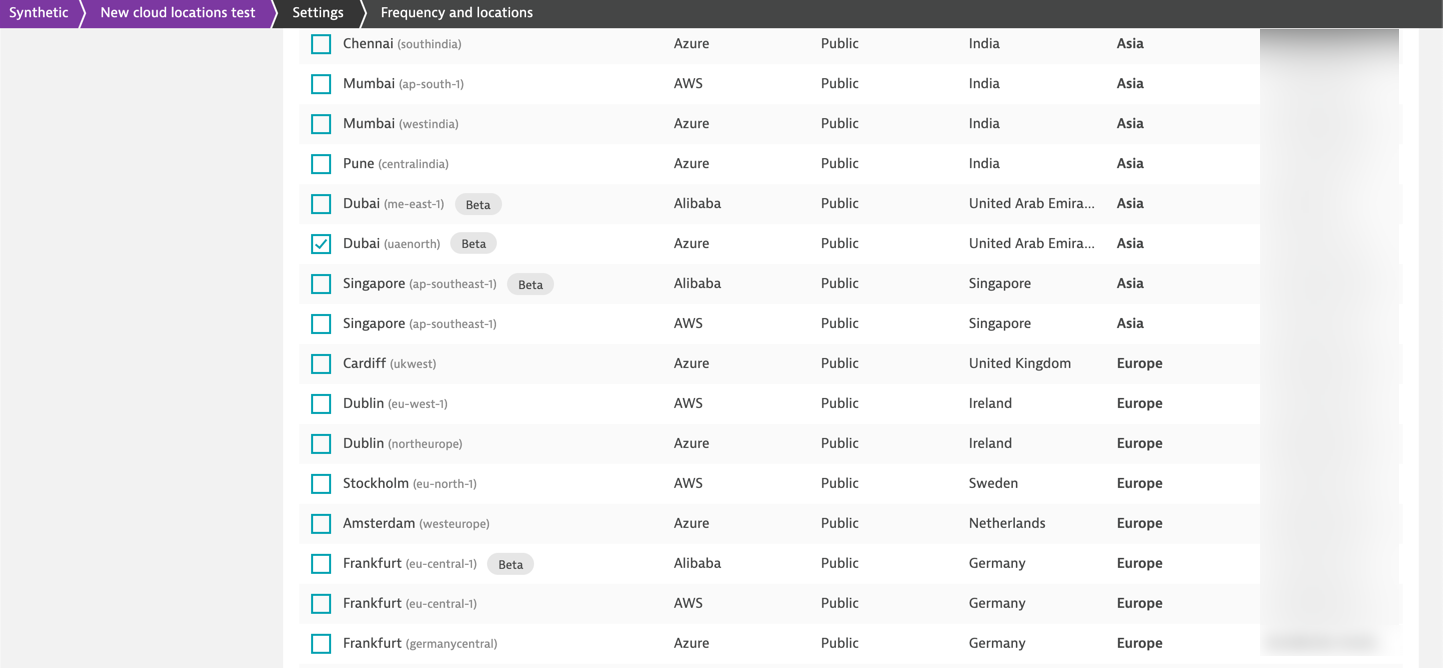 What's next?
We'll keep adding new public locations to give you more options when defining synthetic monitors as part of Dynatrace Synthetic development.
The recently announced general availability of private browser monitors and the upcoming multi-request HTTP monitors are some of the highlights of Dynatrace Synthetic for the upcoming months.
Stay tuned for other awesome additions we're working on for you!