The Dynatrace mobile app is the recommended option for receiving real-time push notifications when problems are detected in your environment. Dynatrace now offers a native Windows Phone app that's ideal for receiving problem notifications in real time.
The Dynatrace Windows Phone app supports Windows versions 8.1 and higher and will run on the upcoming Windows 10 phone. Our native Windows Phone app offers all the same functionality as our native apps for the iOS and Android platforms.
Dynatrace native mobile apps enable you to:
Receive problem notifications in real time
Analyze problem details
View your environment's problem feed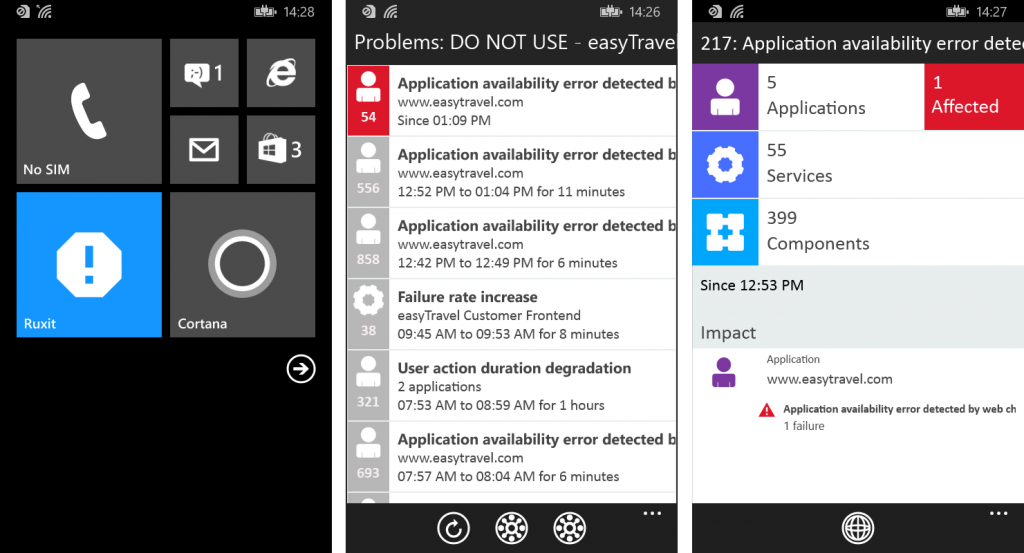 Ready to try out the new Dynatrace Windows Phone app?