Dynatrace is proud to announce Beta support for PowerPC Little Endian architecture for OneAgent running RedHat/CentOS, Ubuntu, and SUSE (Open, as well as EL) operating systems.
Infrastructure visibility
You get full insight into this newly supported platform:
All host level infrastructure metrics: CPU, memory, disk, network traffic, and more
Process recognition and process-level metrics
Network monitoring, Log Analytics, and the Dynatrace plugin ecosystem
This means you get all the same support you currently receive for Linux on x86 architectures!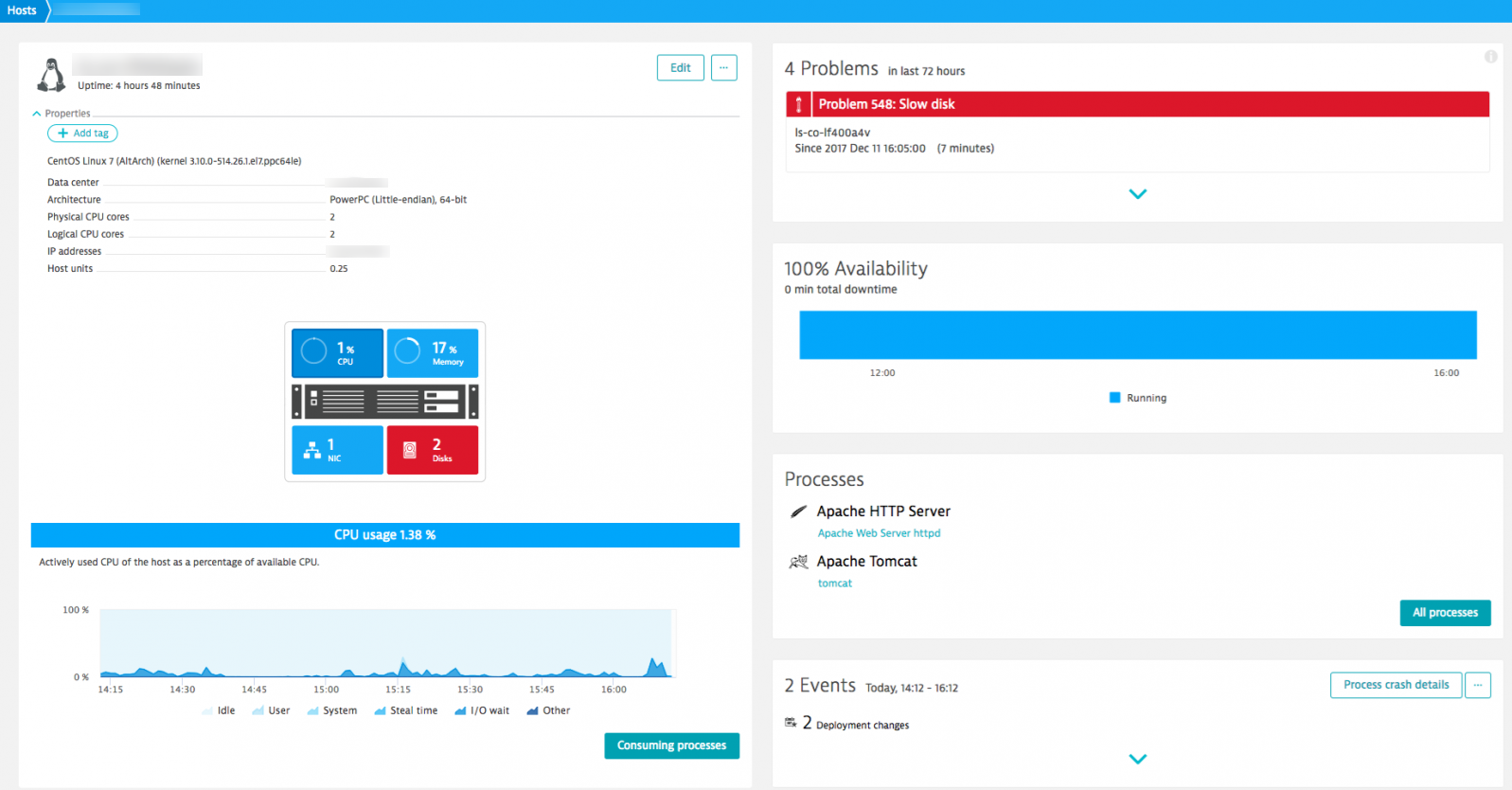 Deep code visibility
That's not all. We're also providing deep code visibility for the following application technologies, at the same level of visibility that Dynatrace already provides for x86 architectures:
This gives you full-stack visibility into PPCLE platforms running these technologies, regardless if they run on PPCLE or x86.
How to take advantage of these capabilities
Installation on PPCLE systems is identical to that on x86.
Select Deploy Dynatrace from the navigation menu.
Click the Linux button.
Select the appropriate architecture from the Choose installer type drop list.

To learn about all the technologies that Dynatrace supports, have a look at our supported technologies page.
Note: PPCLE support requires Dynatrace OneAgent v1.135 or higher.