Today we kicked off Dynatrace #Perform2018 APAC Series in Sydney – and what an amazing crowd!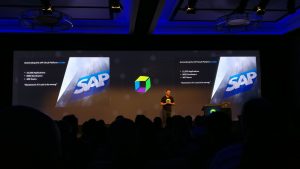 Perform Sydney started nice and early with two jam-packed Hands-On Training Sessions led by our very own Brandon Neo, and Andreas Grabner, who joins us all the way from Austria.
On main stage customer speakers Kathryn Small from AMP Limited, Mike Legg from Transurban and Eric Lewis from The Star Entertainment Group shared their inspiring transformation and optimisation stories, plus learnings from their experience:
Dynatrace experts joined us from across the globe and showcased our latest innovations in cloud monitoring, AI and auto-remediation.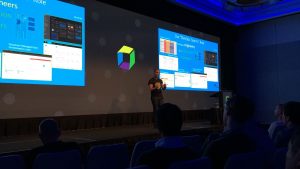 We ran demos throughout the day showing what it's like working with Dynatrace without the boundaries of a two-dimensional screen through the Microsoft HoloLens. Experience collaboration through augmented reality: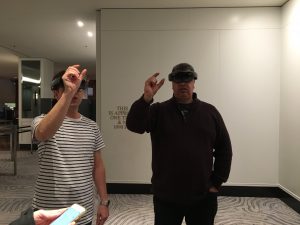 Our partners AWS, Atlassian, Avocado, PagerDuty and DXC also shared their expertise and years of experience from working with enterprises of all types on their cloud migration and digital transformation.
As organisations seek to digitally transform themselves to improve their operations and customer experiences, we'd like to congratulate and recognise all our partners and customers who play an important role in driving digital transformation efforts to foster rapid innovations and perfect software experiences.
A big congratulations to the winners of our inaugural Transformation Excellence Awards:
Transformation Excellence Award – Westpac
Transformation Excellence Award in Government – Department of Human Services
Innovation Excellence Award – Queensland Police
Trailblazer Award – The Star Entertainment Group
Partner in Innovation Award – DXC Technology
Cloud Services Partner Award – ARQ Group
Last but not least, a big thank you to all your sponsors, AWS, Avocado, DXC Technology, PagerDuty, Red Hat, TCS, Endace and xMatters for supporting Perform Sydney!
I am truly excited and look forward to the rest of the Perform APAC series!