Some of the biggest names in the world – including a few familiar faces from Dynatrace – joined us on the mainstage today to share their digital performance stories: the ups, the downs and the value that Dynatrace adds to their lives.
But, if there was one major recurring thread through today's talks, it was how growing IT complexity was making life more difficult for IT teams and enterprises – and what to do about it, with Dynatrace.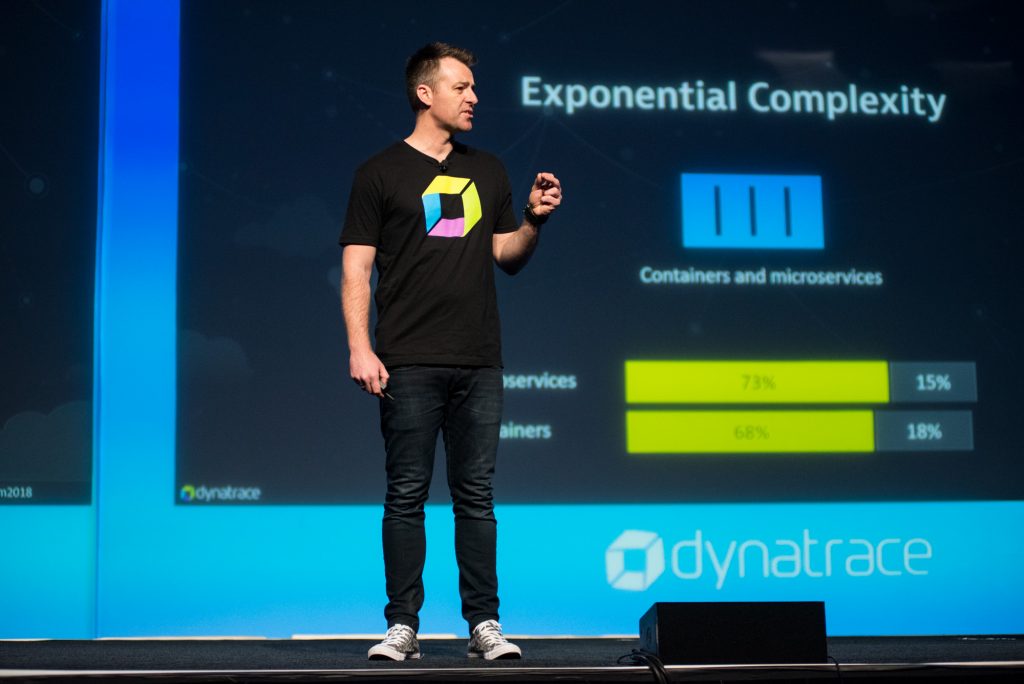 'The monolith is exploding.'
Dave Anderson, our Global VP of Marketing, summed it up: "We expect the world's software to run perfectly. It doesn't — major reason it doesn't is because we're suffering from exponential complexity in our IT and cloud landscapes, driven by three big trends:
We're pushing more to the cloud – and to more clouds – than ever before.
New technologies, like containers and microservices, are expanding rapidly.
DevOps has become the new norm, with more quality software being pushed into the production pipeline, at a faster-than-ever clip. Just look at us – we've gone from four releases a year to 26!"
Things are getting more complicated, not less. As Steve Tack, SVP of Products, put it, "Technology moves on an exponential trajectory. The applications we deliver and the processes we run are becoming more sophisticated, and our management systems can't keep up. The monolith isn't just breaking down, it's exploding into a wave of new technologies – containers, microservices, the cloud, IoT, security, and so on. They can't be managed by the old, traditional ways anymore."
So, how do you solve a problem when the problem has a thousand different parts?
Pull them all together
Our all-in-one approach takes a single-platform, single-product view of all of these technologies, thanks to a slew of supporting features – including a few new ones we announced today: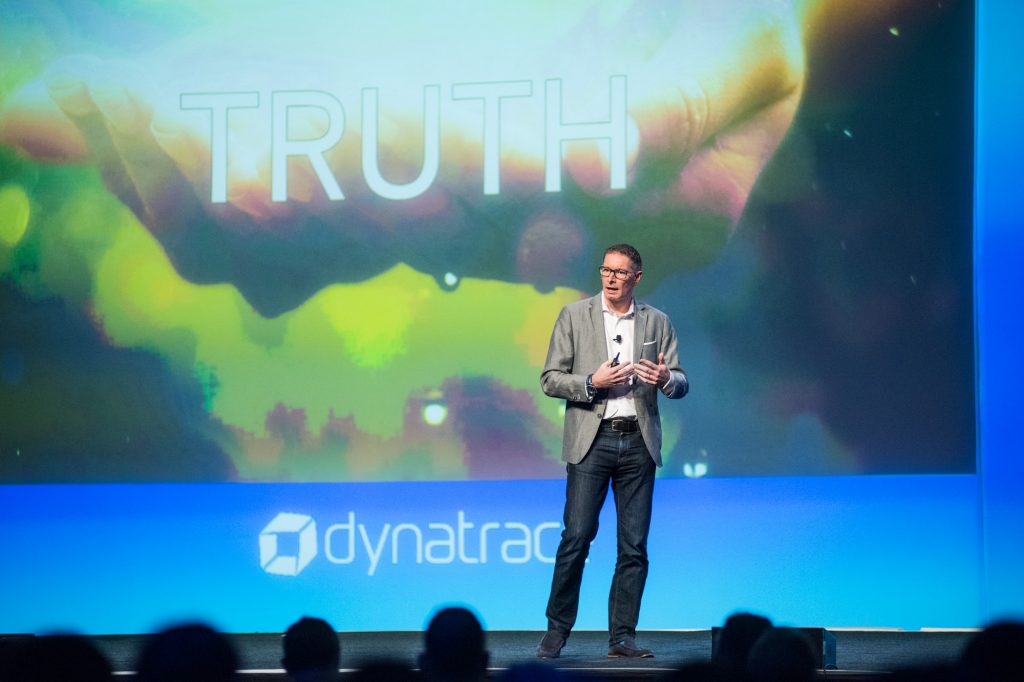 Marc Geall and Michael Wintergerst, from SAP Cloud Platform, put it best during their Mainstage talk: delivering truth is one of the essential pillars for a digital experience, but how do you deliver that truth in a marketplace overwhelmed with information and technologies? With a single view that cuts through the noise, and delivers truth and value to the end user. The Dynatrace platform and these exciting new features help to do just that, creating a single view that streamlines all that complexity to dig out the truth from all the data.
'Innovate away from the monolith.'
The end of the monolith era – where everything was stored in one central database, and every IT team had that one guy, the "Guru," who knew it all – can be a scary thing. Old habits die hard. But, that can be liberating.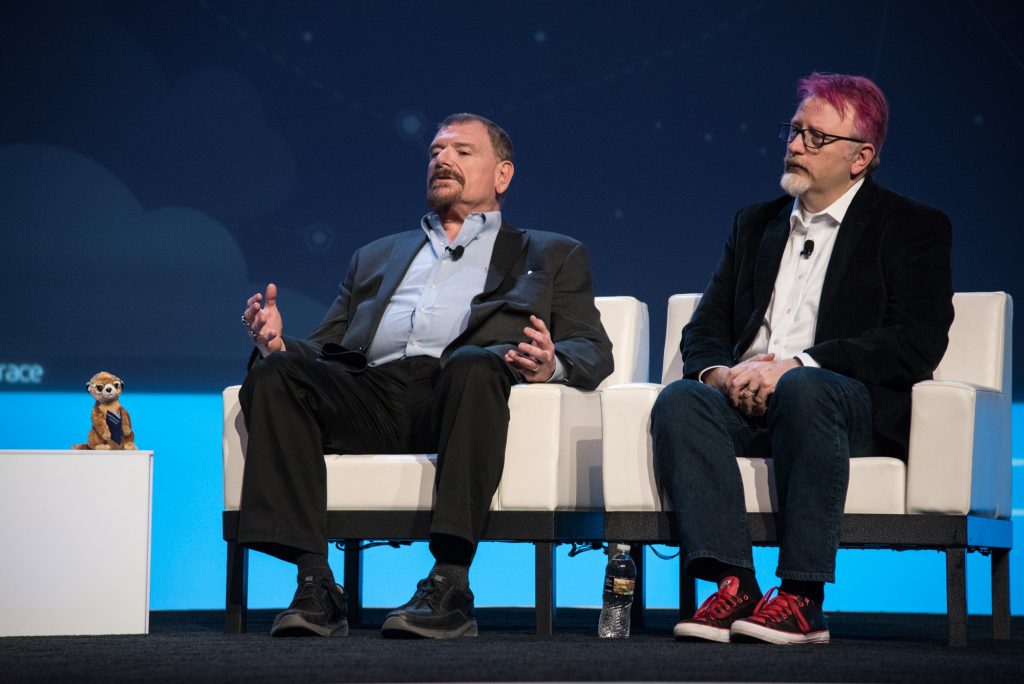 Mark Kaplan, Director of IT for BARBRI, had a Guru on his team, who had been there for 20 years, knew everything – the processes, the code, the legacy business – inside and out. Then he left. But, that gave the rest of his team an opportunity to fill that gap. And, in doing so, they found new perspectives, new ways of thinking, new ideas for connecting the dots, that ultimately lead to new and better digital experiences.
That democratization of information is empowering, and gets you to innovate away from the monolith, moving in a different direction. As Rob Mee, CEO of Pivotal, put it: without this culture of experimentation, it is very hard for enterprises to evolve rapidly.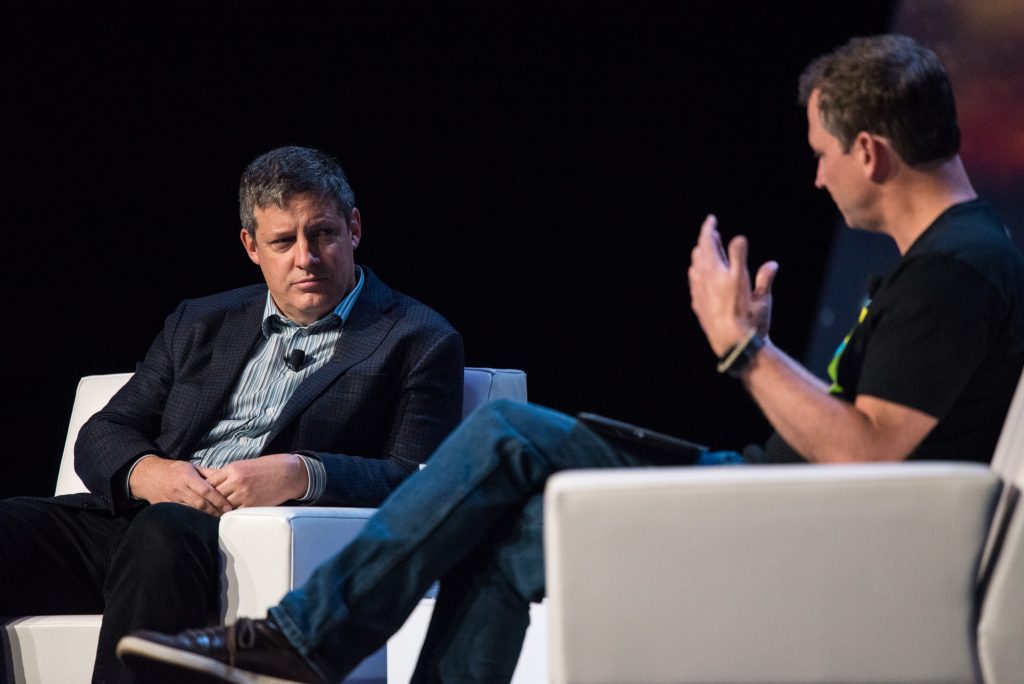 So, don't worry about the monolith exploding. Embrace it, and take it as an opportunity to chart a bold new direction, with a team that is empowered with new technologies and new perspectives.
Making a Microadventure Out of DPM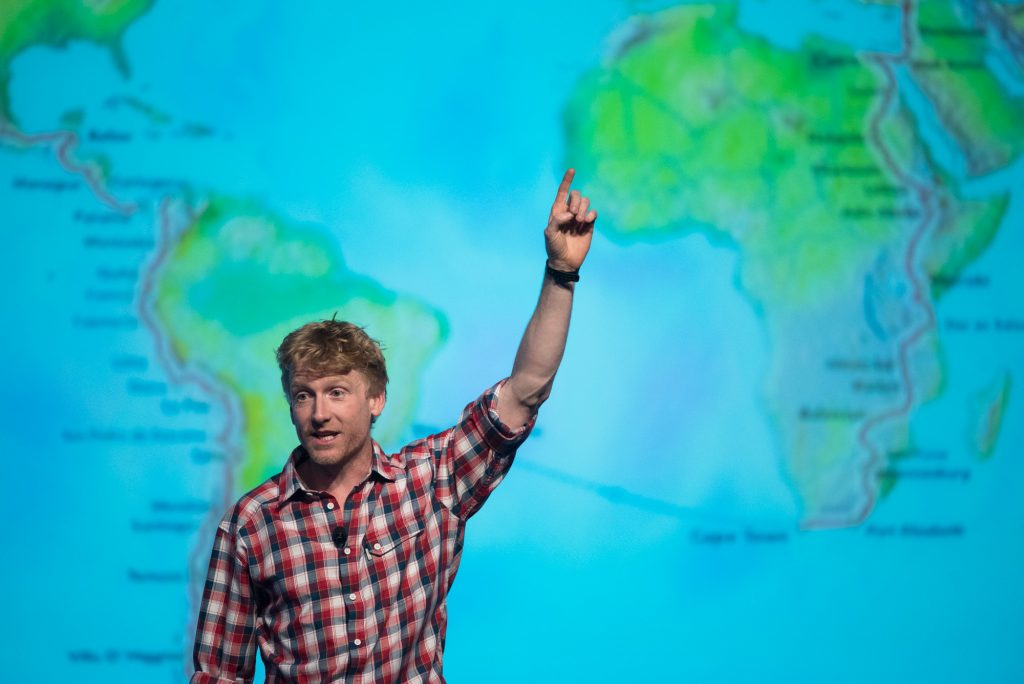 Adventurer and author Alastair Humphreys closed out Mainstage today with an inspiring talk about finding your microadventures – making big changes out of small journeys. Whether that's here at Perform or back home, make your own DPM microadventure out of complexity. Your organization will come out all the stronger for it. It'll be a challenge, but at least you won't have to cycle around the world like Alastair did to figure out that small steps can still reap big rewards!
Mainstage Coverage Continues Tomorrow
That's all for today's coverage, but make sure to check back in tomorrow as we give you a recap of the highlights for the third and final day of Perform 2018. See you then!