Dynatrace monitoring and problem alerting can now be integrated with PagerDuty incident management so that your team can respond to service failures and requests as quickly as possible. PagerDuty's sophisticated and customizable escalation policies and schedules are ideal for informing responsible DevOps teams about detected problems.
The Dynatrace mobile app is the preferred method for receiving real-time notifications related to problems in your environment, but if your organization uses PagerDuty for ticket management and alerting, our new PagerDuty support will be welcome news. We'll be introducing support for other third-party team collaboration tools in the near future, so stay tuned.
To set up PagerDuty integration:
Click Settings.
Click Integration.
On the Alerting page, click Add notification.
Select the PagerDuty option button.
Click Next.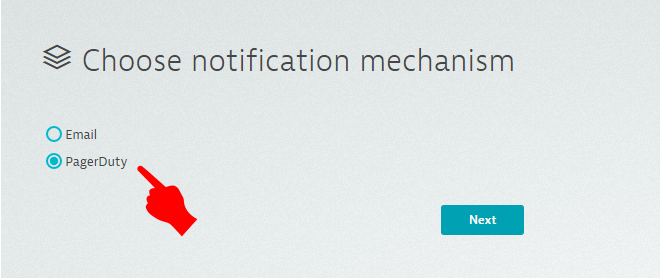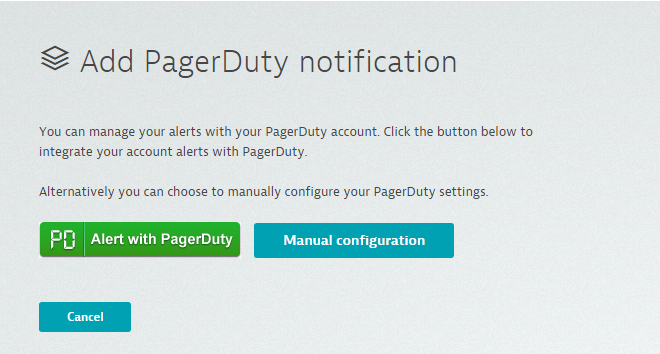 Following successful integration, the PagerDuty notification channel is listed alongside any other notification methods that your team has set up.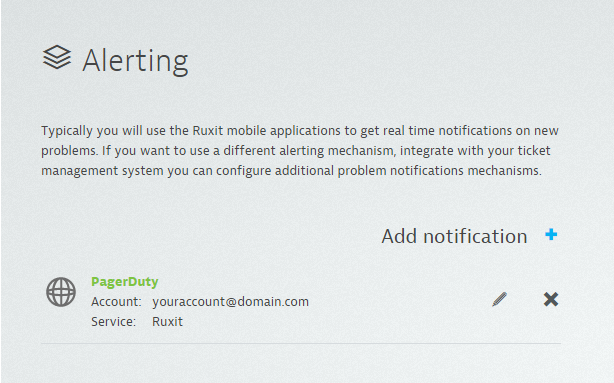 Now your team can easily receive Dynatrace notifications via the PagerDuty mobile app, as shown below: