Beginning with OneAgent v1.83, Dynatrace now supports Node.js 4. But that's not all! With OneAgent v1.85 we also show you the heap spaces and GCs of all Node.js 4.x processes.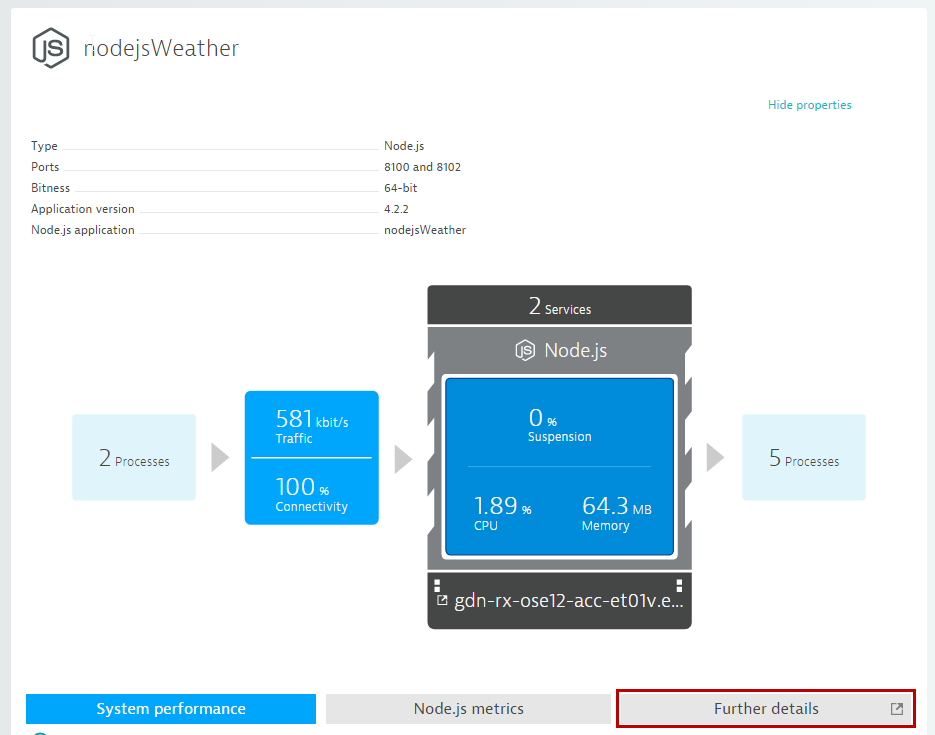 Click the Further details tab to view details about V8 heap spaces and garbage collection runs.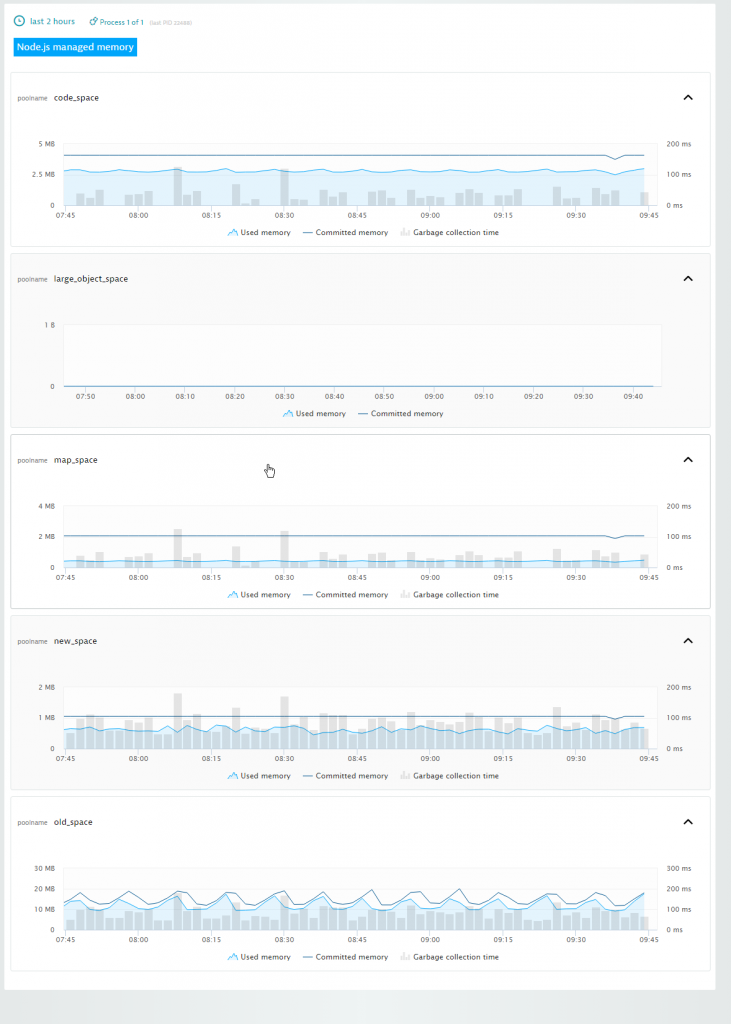 For full details of our Node.js support, see Ruxt Node.js monitoring overview. Node.js 5.x will follow soon, so stay tuned!