We're excited to announce that an update to the Dynatrace Mobile App was submitted to the stores today!
The app will be available shortly for Android and within a couple of days for iOS as the approval process takes longer for Apple.
Play Store (Android – v. 1.54.27)
App Store (iOS – v.1.54.28)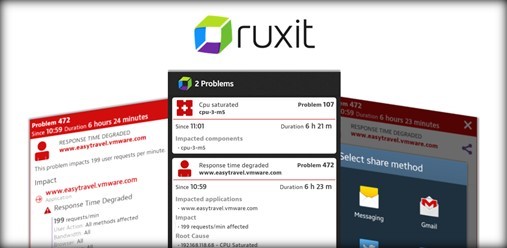 The following description will be in the stores:
Monitor your application while receiving the appropriate level of alerts.  Dynatrace provides full visibility into your application stack, real user experience, application data, infrastructure and network stack as well as cloud metrics.  The Dynatrace app introduces a whole new way of working with monitoring alerts.  Instead of being overloaded with ambiguous alerts, you receive a pre-analyzed problem.  Dynatrace automatically analyzes the root cause and pushes updates to your phone in real time!  You can also easily share it with your peers.
What's new in this update:
Addition of collaboration with share for Messaging, Email, Twitter and Facebook
Bug fixes and performance enhancements
Thank you for using the Dynatrace Mobile App.  Your feedback is always appreciated.
If you haven't already, go to the store and download the Dynatrace Mobile App today!