G'day, mate. How you goin'? Dynatrace has a new synthetic monitoring location in Canberra, Australia! We've also added a new synthetic monitoring location in Cheyenne, Wyoming (however, following some initial research, we still haven't come up with a Wyoming-specific greeting for you).
In fact, Dynatrace now has new monitoring locations in the US, Europe, South America, and Asia (see the list below). As the migration from our deprecated physical monitoring locations has been a great success so far, we're happy to announce that we now have additional Azure cloud-based public synthetic monitoring locations in:
Canberra, Australia
Cheyenne, Wyoming, USA
Des Moines, Iowa, USA
Dublin, Ireland
London, UK
São Paulo, Brazil
Seoul, South Korea
Singapore
Tokyo, Japan
See the image below for the complete list of available synthetic monitoring locations. Some of these locations were previously available on AWS EC2.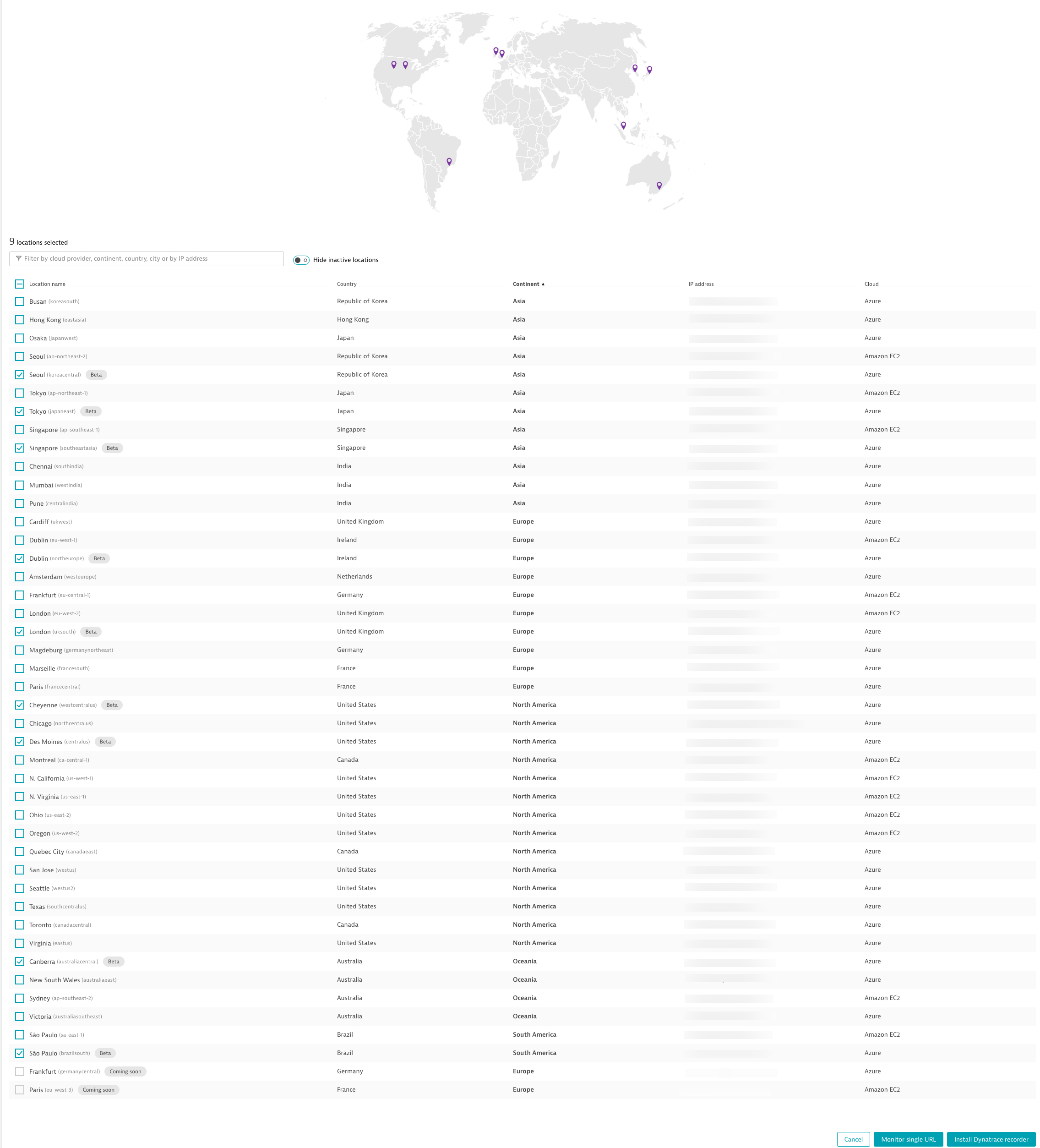 In upcoming Dynatrace releases, we'll introduce additional synthetic monitoring locations that are built on other cloud platforms (stay tuned for details in 2019). Having synthetic monitoring locations based on multiple cloud platforms enables you to:
Monitor from a cloud platform that is different from the platform that hosts your application environment.
Monitor from the same cloud platform as your application environment.
Monitor from multiple locations in the same geographic region.