We've only just announced beta support for .NET monitoring and we already have a new feature to introduce: You can now define .NET custom services.
How to add a custom .NET service:
Enable .NET monitoring on your host.
Open the Settings menu.
Click Service detection, then click Custom services.
Click Create custom services entry point rule.
Select .NET from the Select the technology drop list.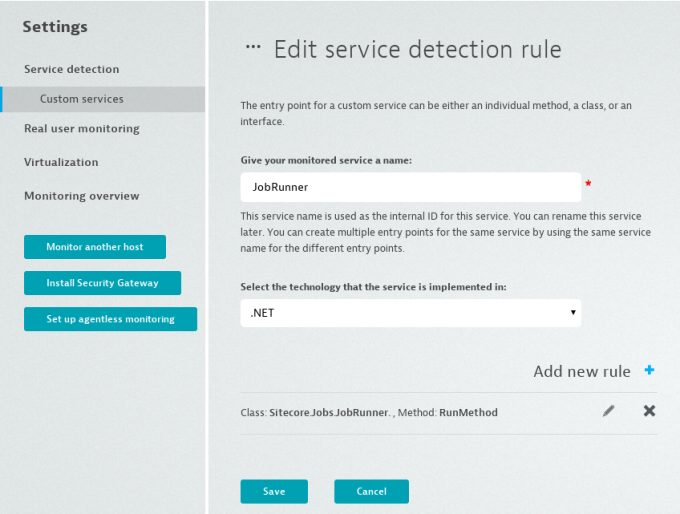 You can also enable/disable certain types of .NET service monitoring: IIS application pool, .NET based Windows services, and Standalone .NET processes.
To enable/disable .NET service monitoring types:
From the Dynatrace homepage, click the Hosts tile.
On the Hosts page, click any Windows host.
From a Host page, click Edit on the toolbar.
In the Beta .NET Support section, set the sliders as required.