Dynatrace is proud to introduce monthly Availability reports for web checks! Subscribe and receive monthly health summaries for each of your web checks.
To view an Availability report for a web check, select Reports from the Dynatrace menu. The Reports page includes a report summary tile for each configured web check.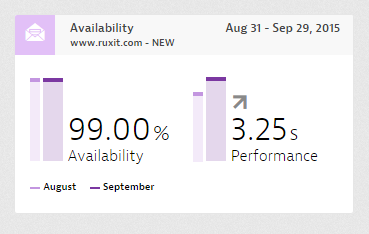 The first section of the report (see below) offers a high-level summary of the selected web check's health. This includes:
Availability & performance metrics
Web check configuration settings
Number of monitored outages
Total downtime
Number of web check runs
Slowest geolocation
Slowest day
Number of performance violations (if you've configured performance thresholds)
Below these metrics the report displays additional insights if the health of the web check is poor. The Outages by geography section of the report includes findings related to frequent availability and performance outages. The Best and worst performing geolocationssection gives you a better understanding of how your web application performed across geolocations.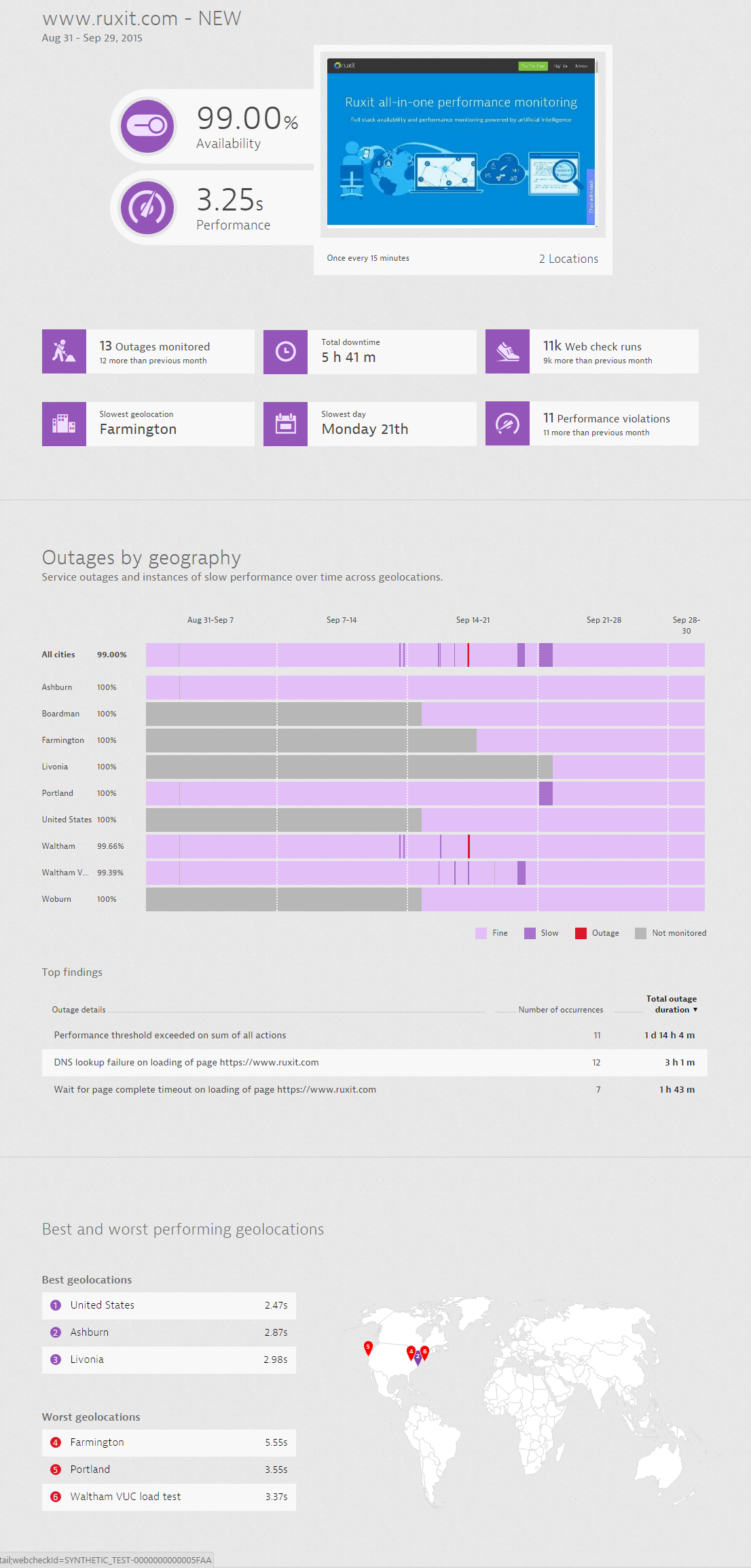 To better understand the impact of an outage, click the corresponding Top findings entry to highlight the details of the outage in the Outages by geography chart. To receive a copy of the selected Availability report via email each month, click Subscribe in the menu bar.

We'll soon be adding an entry point to these reports directly from each web check page, so stay tuned!