We promised that this would be a busy year for Dynatrace Synthetic news. As you may recall, we began 2019 by introducing a number of new Synthetic Monitoring locations worldwide.
During Dynatrace Perform 2019 in Las Vegas last month, many of you approached us about extending our Synthetic Monitoring coverage in Asia. Having just added Bejing (our first location in the Alibaba Cloud), we're now happy to share with you that this was just the beginning of our cooperation with Alibaba.
Synthetic monitoring locations in China are very important. Not only is China a growing technical hub, but the existence of the Great Firewall of China makes these locations particularly valuable. You can now use Synthetic Monitoring to monitor user experiences from behind the firewall!
While maintaining a steady pace of growth and responding to your requests, we've just added the following new generation of cloud-based Synthetic Monitoring locations:
Dubai, UAE
Hong Kong, SAR China
Hangzhou, China
Shenzhen, China
Shanghai, China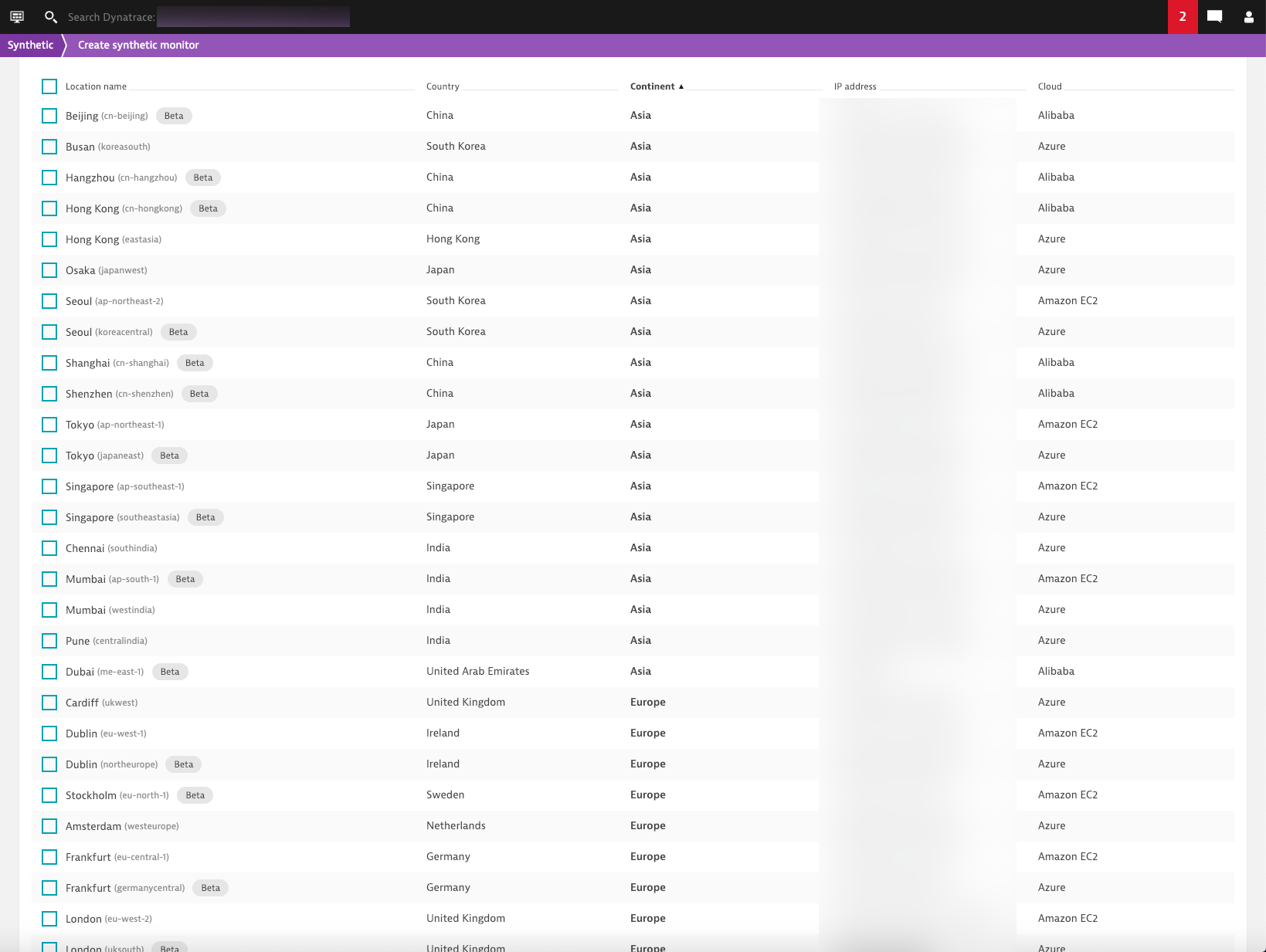 As you can see, we've continued to push for more locations from "best-in-market" cloud providers to meet your synthetic monitoring needs with the high level of quality you've come to expect from Dynatrace.
Be sure to check this blog often for more Dynatrace Synthetic news as you can be sure that more announcements are on the way!