With Dynatrace Synthetic, you can monitor the availability and performance of your web applications under clean-room conditions. Having synthetic monitors that are executed at regular intervals from our public Synthetic locations worldwide allows you to compare your application's performance to the experiences of your real users. Together with Real User Monitoring (RUM) data and Session Replay, Dynatrace Synthetic Monitoring provides market-leading digital experience monitoring.
New locations added to Dynatrace Synthetic
We've recently added a few new public Synthetic locations. These are:
AWS—Bahrain
Azure—Abu Dhabi
Azure—Cape Town
Azure—Dubai
Azure—Zurich
We add new locations as soon as our cloud vendors make new regions available for public use. So as soon as AWS added the new Bahrain region in the Middle East, we added a location based on this region.
Azure has also recently added new Middle East regions in Dubai and Abu Dhabi, followed by extending their selection of regions to Switzerland, making Zurich available as a location for public use.
These regions are already available in Dynatrace Synthetic for synthetic browser monitoring configuration.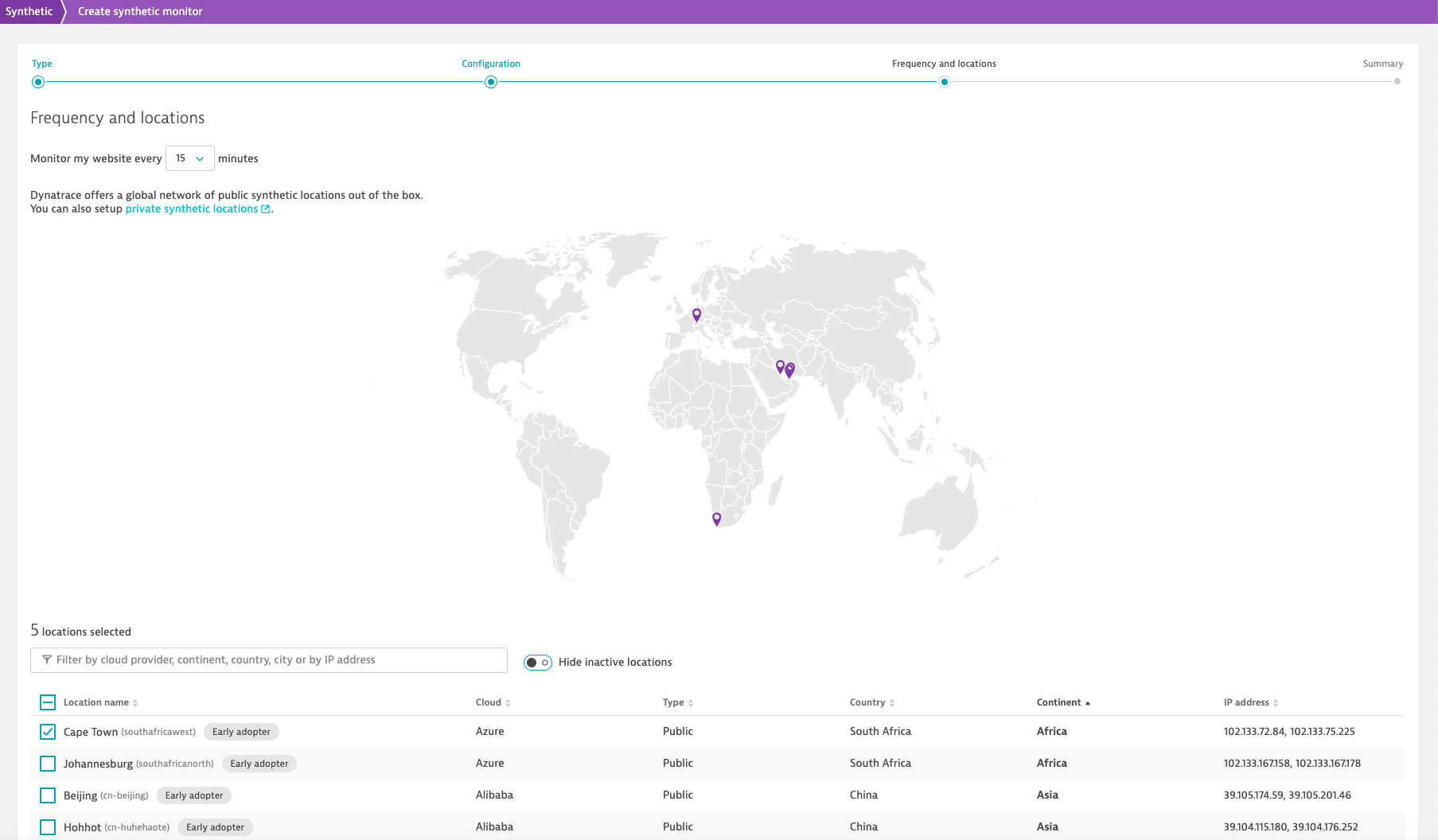 What's next?
We'll stay up-to-date with the new regions offered by our supported cloud vendors and also work on adding new vendors. At the same time, we won't slow down with our ever-expanding feature offerings. Stay tuned for these upcoming Dynatrace Synthetic features:
Certificate-based authentication support for HTTP monitors
A credential vault for enhanced security and centralized credential management
Expanded request validation capabilities for HTTP monitors