After years of eager anticipation, the mobile revolution is now truly moving ahead. According to IDC in 3 years more US Internet users will access the Web through mobile devices than through PCs. By 2011, Nielsen expects the U.S. market will own more smartphones — with advanced browsers and connectivity — than ordinary "feature" phones.
But as mobile opportunities increase, so do customer expectations. In a 2011 survey of 4,014 mobile web users 71% stated they expect websites to load as quickly, almost as quickly or faster on their mobile phone than on the computer they use at home – up from 58% in 2009.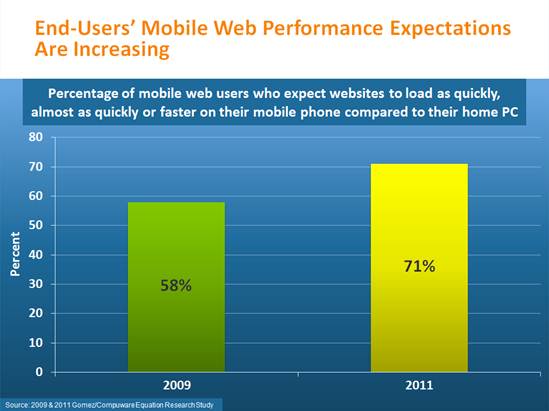 Unfortunately, many companies racing ahead with the mobile revolution are stumbling across a number of obstacles along the way to their goal: a consistent mobile web presence that satisfies customers and encourages business growth.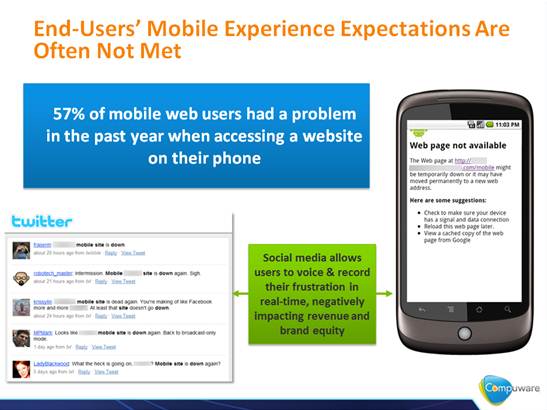 The only way to ensure your mobile services meet your end-users' experience expectations is to look at your mobile websites and applications from your end-users' perspective.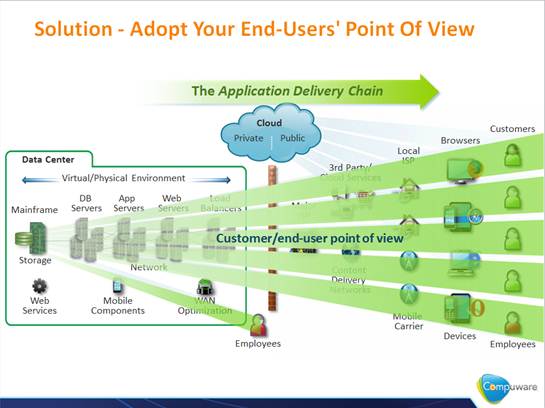 The first step in adopting your end-users' perspective is to monitor and test your mobile service from the outside in. See how easy it is to record and provision a mobile website test across the industries' largest global mobile monitoring and testing network. Greg Turnquist a Compuware solutions consultant will show you how in less than 5 minutes.