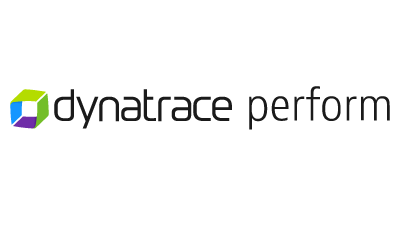 Want to know how SAP, Starbucks, Harrods, Virgin Money and other top organizations are shifting to the cloud, wow'ing customers, and triumphing in the face of hyperscale IT complexity?  
We've got your ticket ready.  
Perform is Dynatrace's flagship event of 2018, with thousands of experts converging to share stories, benchmark, and look to the future of the cloud. You might not be able to make it to Las Vegas, but we're excited to announce that this year's killer main stage line-up will be streaming – live to you!  
Register here for your virtual access on January 30 & 31, and get the inside track on the latest in AI, enterprise performance monitoring, DevOps and more. Register just once and you can watch both days, or you can jump in and out for your favorite sessions.  
PERFORM STREAMING AGENDA
January 30
9:00 – 9:10a PST – John Van Siclen, CEO: Welcome to Perform 2018 [Add to Calendar] 
9:10-9:35a PST – Steve Tack, SVP Product: The New Dynatrace [Add to Calendar] 
9:35-10:10a PST – The Untouchables: The Dynatrace offering 'here and now' [Add to Calendar] 
10:10-10:30a PST – SAP: Building the cloud platform of the future, with SAP [Add to Calendar] 
3:30 – 3:50p PST –  Pivotal CEO Rob Mee, Fireside chat [Add to Calendar] 
3:50 – 4:10p PST – Top Challenges Facing CIOs in a Cloud Native World with PayPal & BARBRI  [Add to Calendar] 
4:10 – 4:20p PST – RedHat: Self-driving IT is here, and it's real  [Add to Calendar] 
4:20 – 4:40p PST – Virgin Money's quest for digital performance perfection [Add to Calendar] 
4:40 – 5:00p PST – Alastair Humphreys: author and adventurer  [Add to Calendar] 
January 31 
9:00 – 9:10a PST – Bernd Greifeneder & Alois Reitbauer: Special Announcement [Add to Calendar] 
9:10 – 9:25a PST – Dave Anderson: Shifting gears and rocketing to the future [Add to Calendar] 
9:25 – 10:05a PST – The Untouchables: Going beyond APM and soaring to the future [Add to Calendar] 
10:05 – 10:30a PST – Harrods: Re-inventing the luxury retail market [Add to Calendar] 
3:30 – 3:50p PST – SITA: How smart apps are making air travel easier, every step of the way [Add to Calendar] 
3:50 – 4:10p PST – The new world of IoT [Add to Calendar] 
4:10 – 4:20p PST – Starbucks: Building a new dev culture and freeing up time for innovation: A Starbucks story [Add to Calendar] 
4:20 – 4:40p PST – Brian Solis: The New Face of Change : You are the architects of tomorrow's business [Add to Calendar] 
4:40 – 5:00p PST – Andrew Hittle: Celebrating life with our customers and a new era in services [Add to Calendar]