LATAM Partner Summit 2017 – Day 2 Sessions
After the arrivals on Day 1 (summarized here), Day 2 offers a packed agenda, some top notch speakers, and coffee firmly set to 'continuous delivery' mode.
Welcome
Robert Rivera opens with a rousing welcome for all attendees who traveled from 13 different countries across the continent to be here. A magnificent showing of enthusiasm for Dynatrace and dedication from our partners.
Partners are performing in LATAM! Significant year on year contribution increases in sales and customer adoption and the product shift in LATAM mirrors the global trend of massive increases in Dynatrace for cloud migration projects, container and microservice based architectures. Well done LATAM!
Market share and opportunity
Dynatrace CEO, John Van Siclen takes center stage. Dynatrace continues to lead market share by quite some distance. And the market opportunity is growing as application-centric monitoring becomes the focal point for Enterprise organizations. Cloud IT has seen infrastructure and network commoditized, applications are where the growth and investment is. Dynatrace has been built from the ground up, incorporating all our learning, experience, technology, and intelligence to address this new world of hybrid IT that's software defined, automated, and moves at velocity.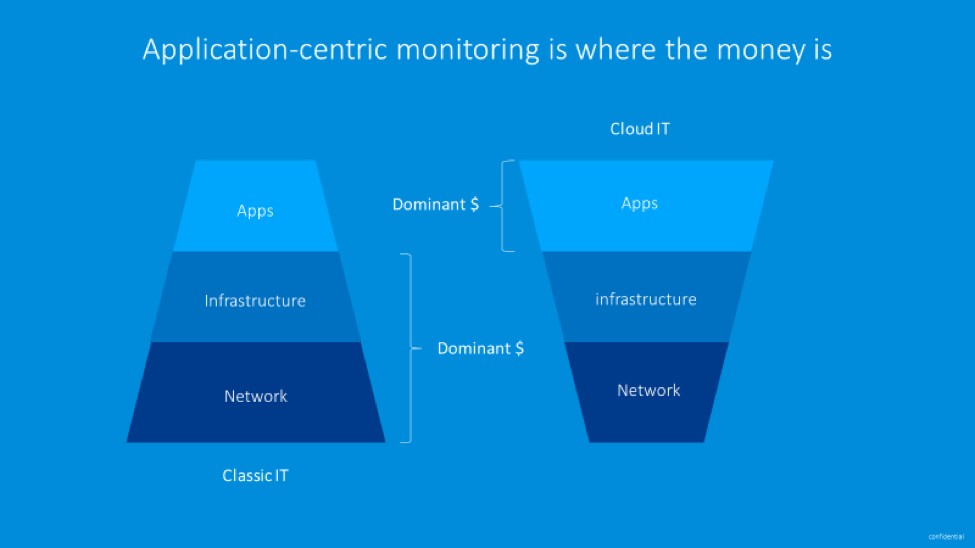 Enterprise organizations are re-platforming to the cloud where old tooling no longer works. Organizations must reinvest to take advantage of cloud agility, flexibility, and automation. Speed of innovation is accelerating from months to minutes. It's no longer competitive advantage, its competitive survival.
Dynatrace makes the Cloud smarter! Through the Dynatrace Technology Alliance Partner Program, customers will benefit from the integrations, best practice, and the richest set of data available by far. That's why you don't sample. #GapFreeData. As a result, the addressable market opportunity for partners to grow into is increasing exponentially.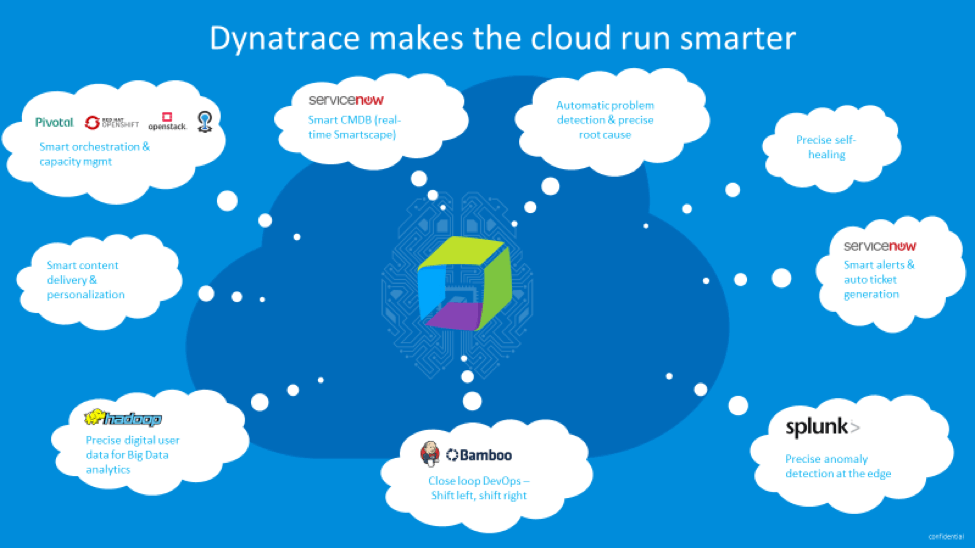 Monitoring Redefined
We touched on this yesterday, and Chuck Miller takes the mic to talk through the Monitoring Redefined message. Disappointed there's no follow up to the teapot stance from yesterday, that went down a storm on social media. (Sorry Chuck!)
Digital transformation is hard, requiring massive changes to how you operate the business as well as IT.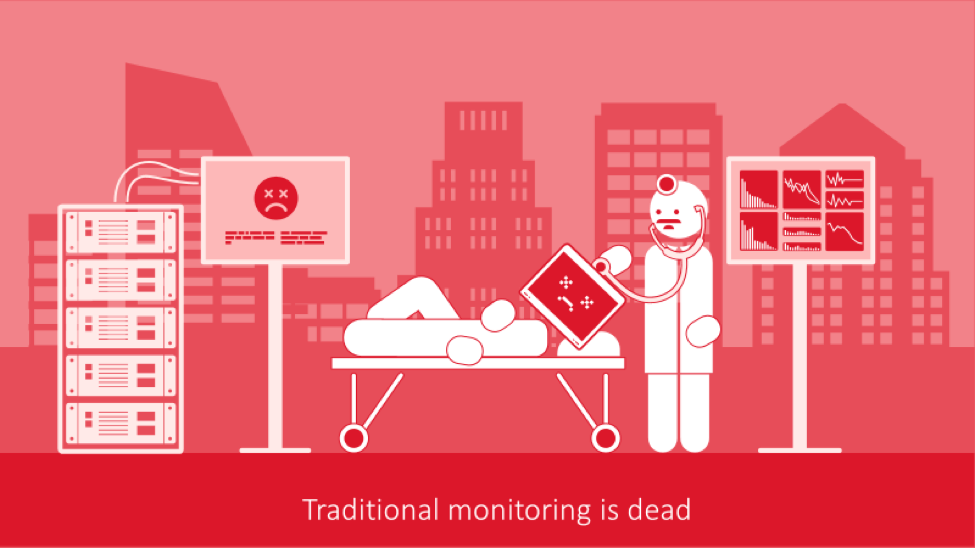 Traditional monitoring is dead. Watching dashboards, drilling down, finding problems, war rooms – it's all reactive and manual. And that's just a typical organization monitoring only 5% of their applications at best. One reason digital transformation is hard, is that the majority of problems lie within the code and most monitoring tools can't see the code in production. And that code base is growing: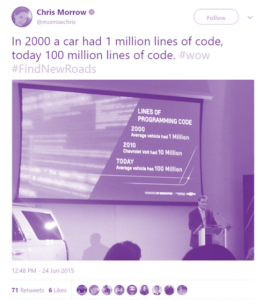 We've reached a tipping point, despite organizations investing millions in monitoring tools, they're still struggling with performance problems and outages.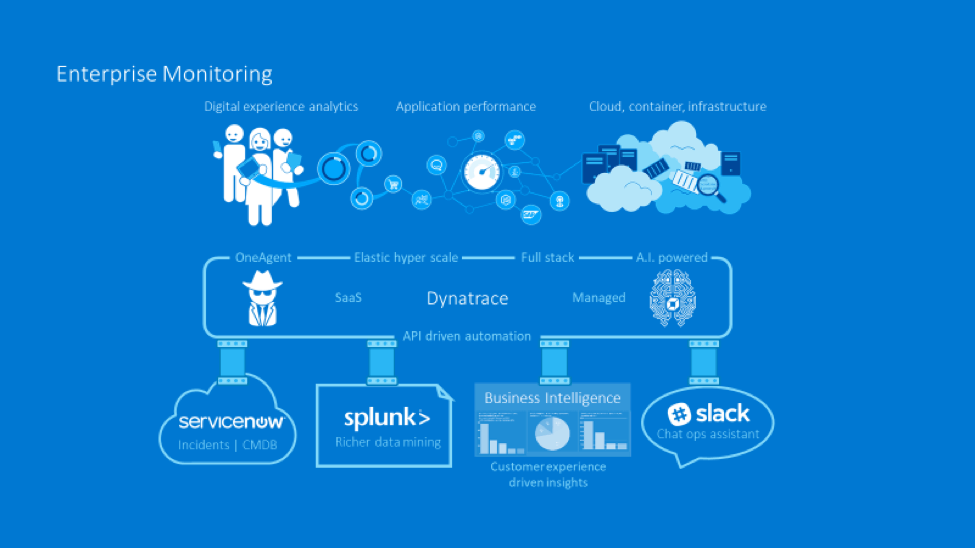 But fear not. Through automation, AI, and full stack visibility, Dynatrace goes straight to the problem root cause, based on billions of calculations and interdependencies. No more alert storms caused by hundreds of components firing alerts for breached thresholds at a siloed component level, they're all packaged up as symptoms of the underlying problem. Embrace and rejoice – efficient, effective IT operations is here my friends.
Technology Alliance Ecosystem
Tilak Yalamanchili steps up to share how Dynatrace is embracing marketing leading technology to provide partners and customers with amazingly simple out of the box experiences, through the largest investment in R&D out of any vendor in this segment.
The slide below demonstrates the breadth of coverage required to service Enterprise IT organizations: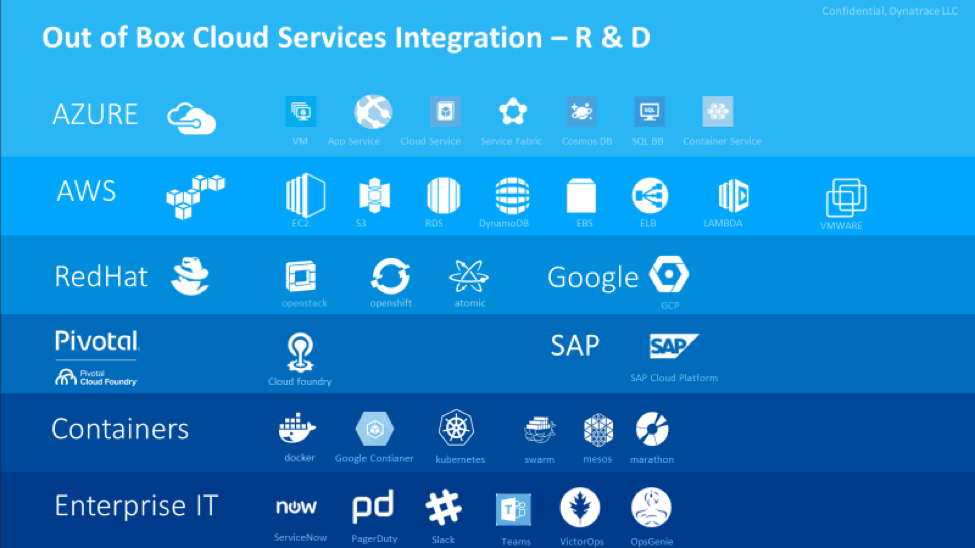 Nice quote from our friends at Red Hat:
"We're pleased to have Dynatrace join Red Hat's OpenShift ecosystem as our first digital performance management platform powered by Artificial Intelligence." Chris Morgan, Technical Director – Red Hat OpenShift Ecosystem.
Note that Dynatrace AI is an area that impresses Red Hat – it's so unique, mature, and powerful that you can't be anything other than super impressed.
APM as a platform
The always excellent, Mike Villiger now expands on the previous session with an in-depth look at why monitoring should be a platform feature, not an afterthought, followed up by insight into how Dynatrace has built integrations into the leading platforms. Cloud Foundry, Open Shift, and Kubernetes are all covered as examples.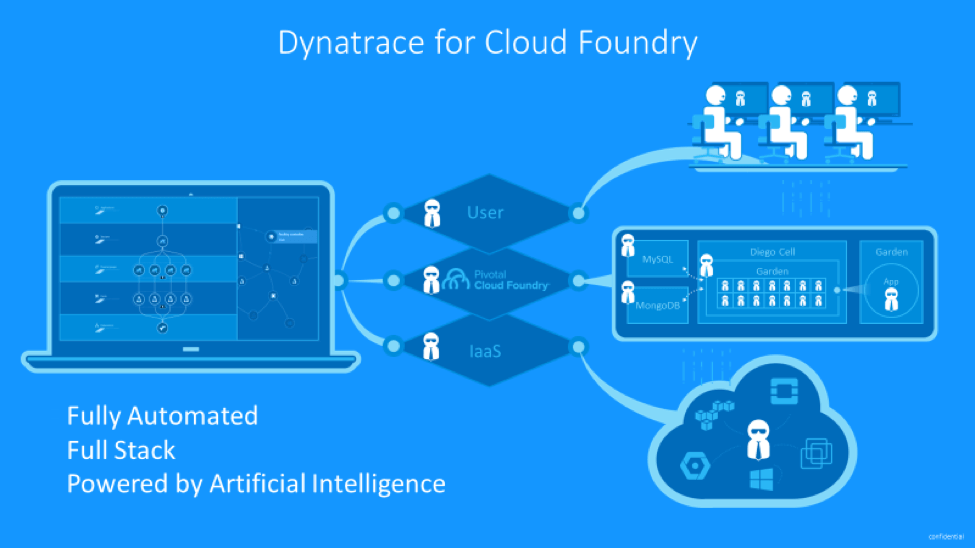 And Mike makes it all look so simple to get setup…because it is! The vast R&D investments have resulted in beauty and elegance.
A few simple lines of code and you're up and running. Perhaps what's most amazing here is that once installed, the instrumentation, automatic discovery, and AI all keep pace with changes to these large complex environments automatically and with ease. The ability to monitor hyper-complex, hyper-dynamic environments with thousands upon thousands of hosts is available and really needs to be experienced to be believed. This stuff is serious.
Check out the free 15 day trial and experience this for yourself.
Self-Driving IT
Expanding on the previous couple of sessions looking at technology alliances, one of our esteemed LATAM Partners, Performen, joins Tilak Yalamanchili to highlight the integration between Dynatrace and ServiceNow, effectively putting IT Operations on auto-pilot.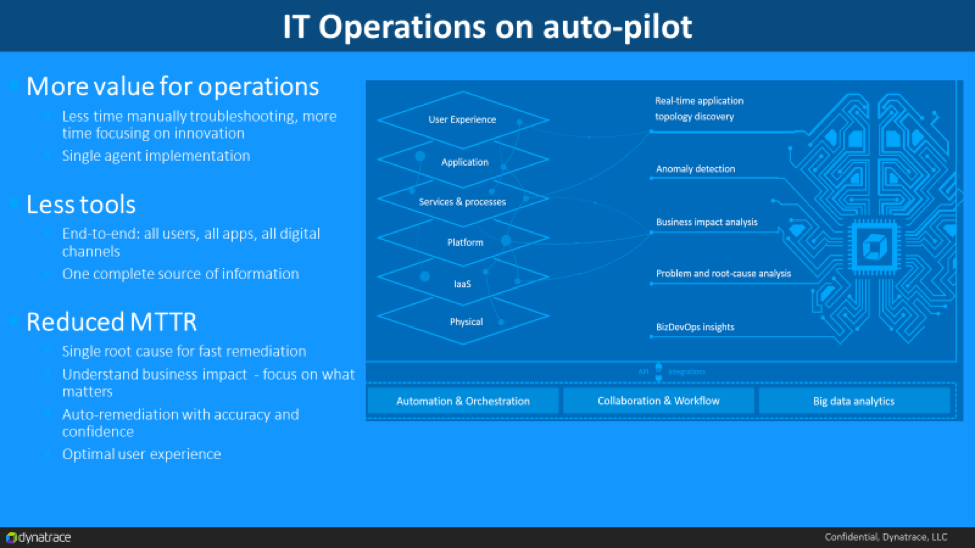 Dynatrace intelligently detects problems, along with their root causes, in complex IT service landscapes. The Dynatrace to ServiceNow ITSM integration enables Dynatrace monitored environments to push problem/incidents directly into a ServiceNow incident table and to correlate these incidents with your CMDB. The integration allows the incident managers to seamlessly view the root-cause of the incident within Dynatrace.
The Dynatrace app automatically synchronizes all auto discovered hosts, services, and applications with your CMDB and automatically generates your business service maps.
The free Dynatrace app is available in the ServiceNow store