This week, I was interviewed on Cheddar TV – a super modern, social-powered tech and finance news outlet that receives about a million live views per day across its site and social channels.
You can watch the live interview here: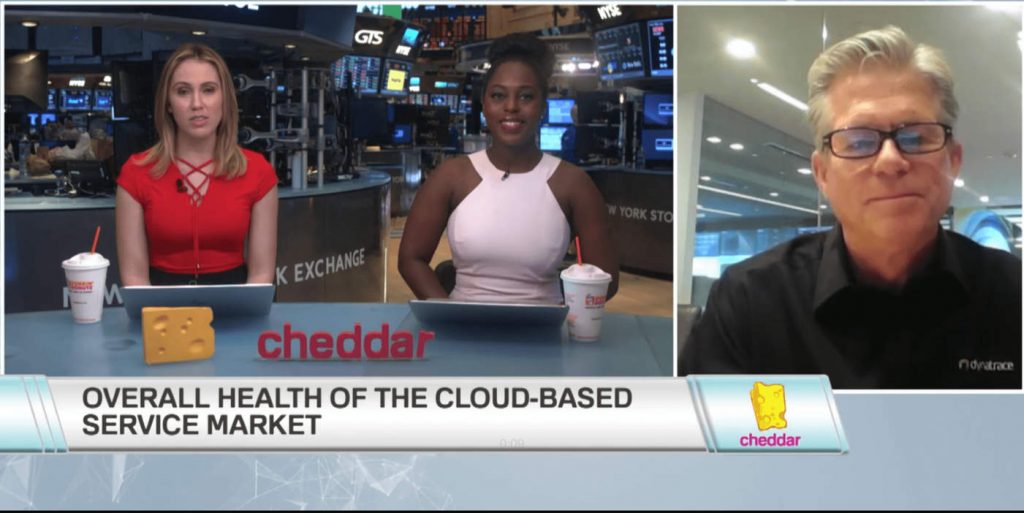 And here are the main points we hit on during the interview:
Cisco's acquisition of AppDynamics and how the buy-out figure wasn't a surprise at all to Dynatrace. APM is one of the hottest tech industries today.
The APM market will reach $15B in the next 5 years, thanks to the rapid adoption of cloud-based technologies. Throw on top of this the infiltration of IoT devices in our everyday lives and we'll see this figure double by 2025.
But with cloud and IoT comes huge scale and complexity and that's why you need a modern APM solution that lights up these cloud-based applications from the core. Businesses need the right intelligence to avoid outages and performance degradation; to speed up new capabilities to market with confidence, and provide digital business owners with real time insights into what their users are doing and experiencing right now.
AI is crucial to modern APM because humans can no longer manage the complexity of today's hyper-dynamic, web scale applications. We need to automate not just how we monitor these complex environments, but how we use this intelligence to provide optimal performance and experiences across all digital channels.
We're working with the biggest global brands in the world. It was great having some of our customers' names featured during the interview – Nordstrom, Samsung, General Motors and Adobe.
I'm grateful for the opportunity to connect with the Cheddar reporters who have strong work histories with CNBC and Bloomberg – it was fun, and valuable to our ongoing campaign to show why Dynatrace is untouchable in the APM space.