I am excited about the launch of a new project in the Web Performance space. With SpeedoftheWeb we provide a free benchmarking and optimization service that provides key performance indicators (KPI) calculated for industry verticals like Retail, Health, Media or Travel.
The idea behind the project is that Web performance also depends the on type of service your site provides. A simple static page is different from a content rich site with a lot of interactive parts. The main question is how am I doing compared to my competition and where can I improve. SpeedoftheWeb answers exactly these questions.
You can get a free report showing you how you do against the top sites in your industry across the whole Web application delivery chain. We start from the user's perspective by showing how long it takes to see page or fully load it. Then we dive into how individual components like JavaScript, content or server-side processing contribute to the user experience; explicitly pointing out where you have to optimize.

For a total of 15 KPIs on Web performance we do not only answer how good you are but also what the range in your industry is. Often it is hard to specify performance KPIs as you do not know what the ideal site should look like. SpeedoftheWeb exactly provides this information. Below you see an example how the JavaScript execution time of a page relates to equivalent pages in the industry

Getting better is also about learning from the best. That is why we tell you how many of the top sites in the field are better than you and what the best sites for each KPI are. Get insight into what these sites are doing and learn what their secret sauce is.
SpeedoftheWeb will also help you to justify why you want to invest in Web performance in a way that management will understand. You always wanted to get rid of this 2 MB Flash Video on your start page? Show management that it makes you more than 1 second slower than the top pages in industry.
SpeedoftheWeb provides several testing locations around the globe enable to get data from where you users are. You can even use the data you to compare performance across multiple locations.
All reports are persisted in our Cloud storage and can be accessed via a web browser. So you can easily share it with your colleagues. We gave our best to also polish them up visually so you don't have to put a lot of make up on them before showing them to your boss – as this is often the case with performance data.
There is even more that SpeedoftheWeb can do for. Knowing in which area to improve is good, but knowing exactly what to do is even better. Therefore we automatically record an Ajax Edition session which can be downloaded for deep dive analysis. So, if something is slow you will figure it out. A nice bonus is that you can now also record Ajax Edition sessions from around the globe for free.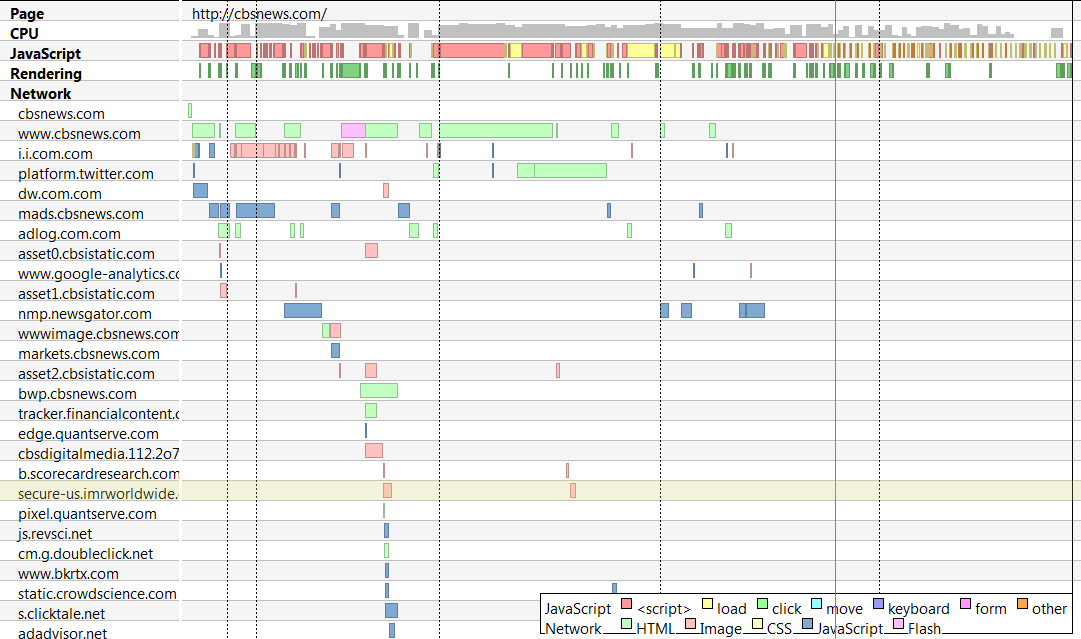 I am very excited about this new service and I hope it provides a lot of value to the Web performance community. If you have ideas on how to improve it, just let me know. If you want to gain deeper insight into how performance differs across various industries I recommend checking out this presentation link
Don't forget to visit www.speedoftheweb.org now and see what it can do for you. Enjoy using SpeedoftheWeb and provide feedback to make this an even better service.