We're pleased to announce the release of the Dynatrace IBM MQ ActiveGate extension, now available in an EAP. This extension brings the best-in-class monitoring you expect from Dynatrace to the messaging solution that securely and reliably connects applications, systems, services, and files across your enterprise. Our ActiveGate extension holistically ingests key metrics, properties, and events from your IBM MQ environment and answers your most pressing question—how is my IBM MQ environment performing?
Requirements
IBM Message Queue 8.0+
Dynatrace cluster version 1.156+
ActiveGate 1.155+
Connectivity between the ActiveGate and the Queue Manager
IBM MQ client installed on the ActiveGate
What you get
The extension automatically queries your IBM MQ queue managers every minute for queue, queue manager, channel, and channel listener-related metrics and events.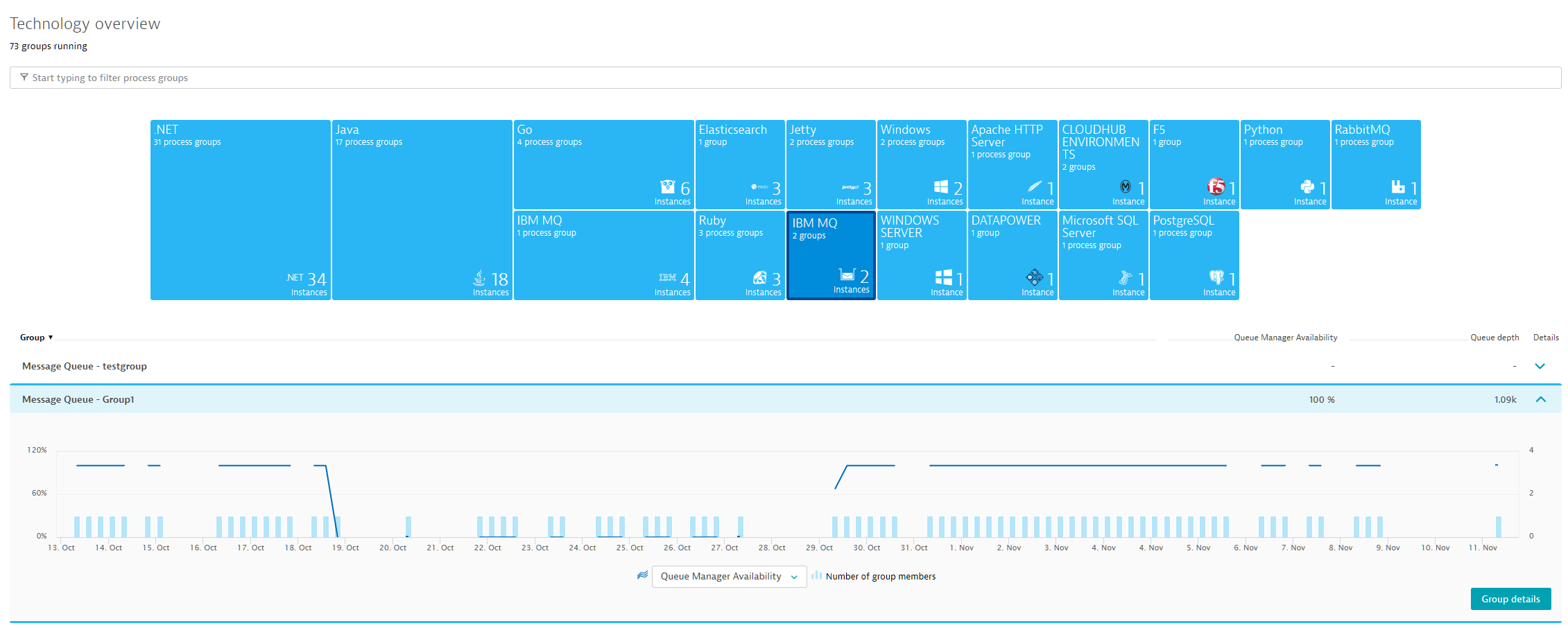 We use this data to provide you with the same level of insight into your IBM MQ environment that you have come to expect with other Dynatrace-monitored technology solutions. No additional configuration is necessary.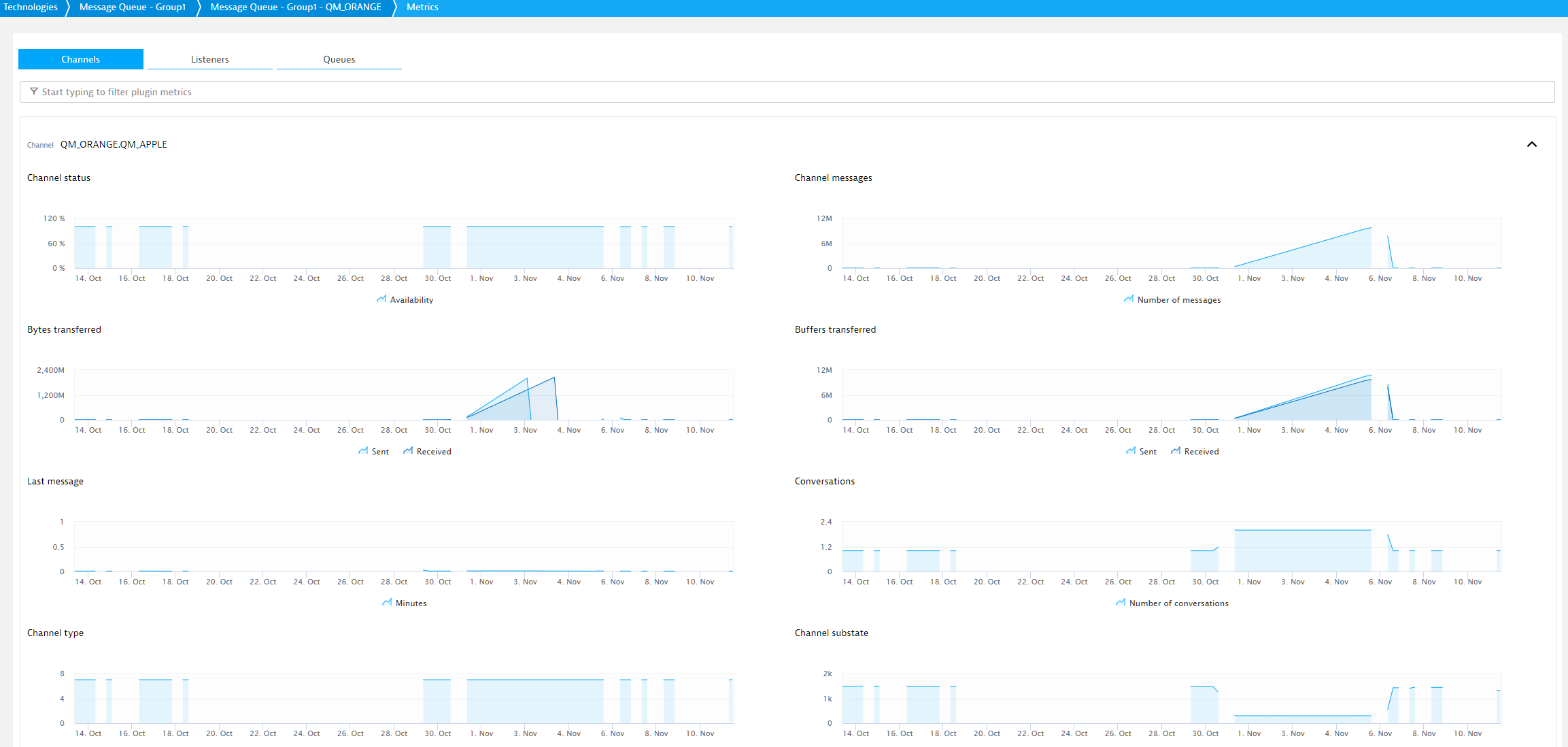 We also natively render the relationships between IBM MQ and your application and services.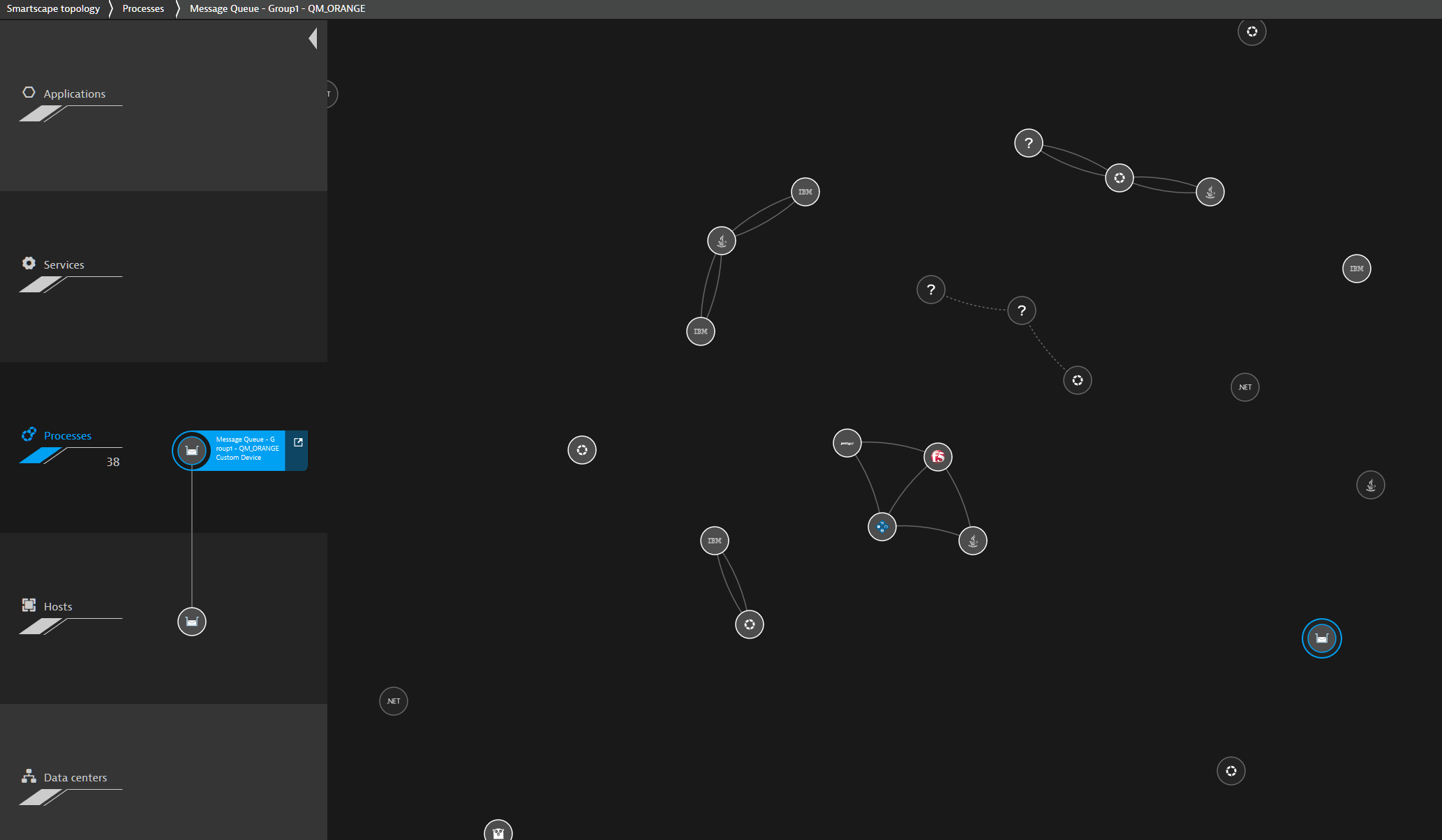 And with upcoming improvements to our AI engine, we'll soon incorporate IBM MQ metrics into our anomaly-based root cause analysis engine, further enabling you to understand how IBM MQ affects your customers and services.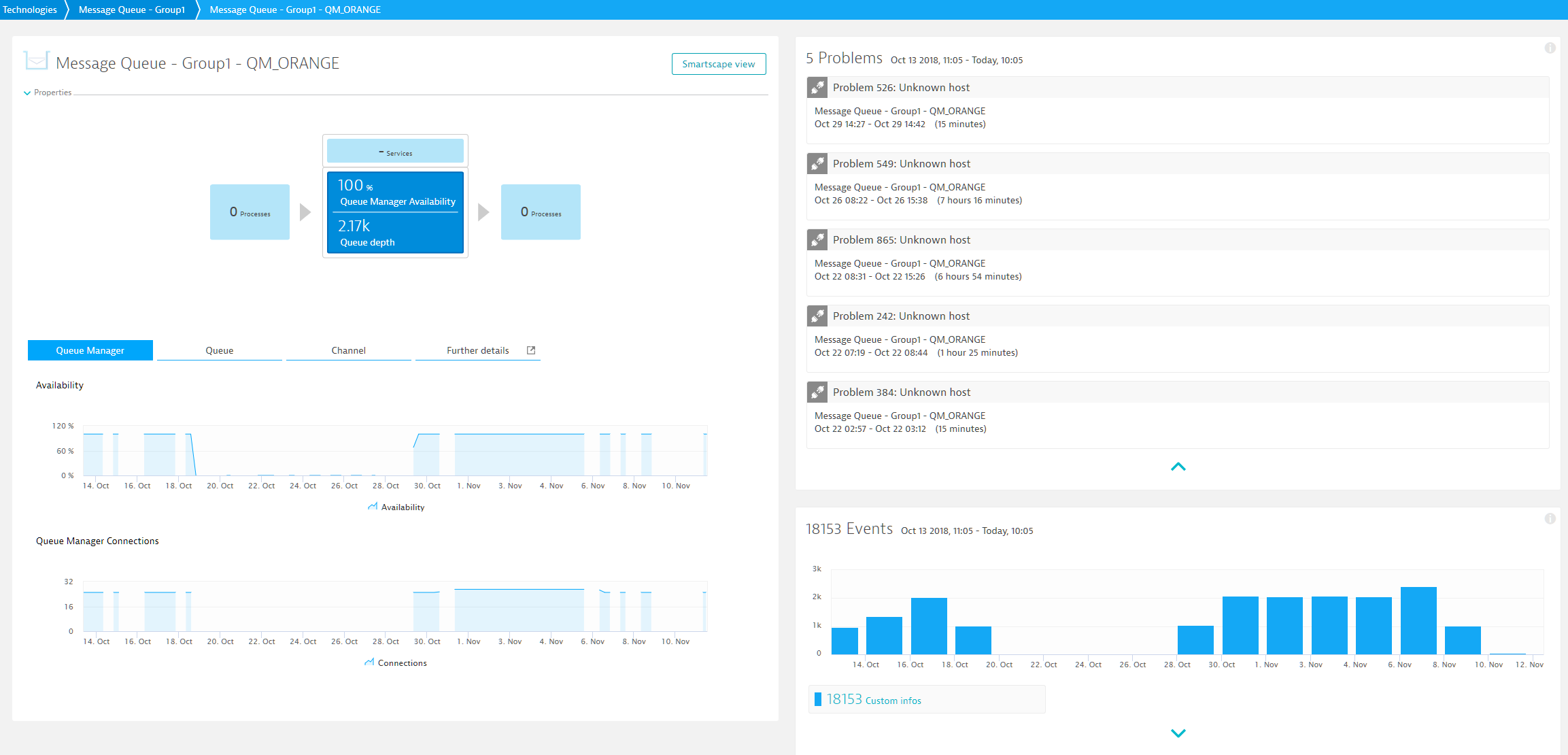 The following metrics are captured by the IBM MQ ActiveGate extension:
Queue Manager
Queue
Queue Depth
Queue Depth Percentage
Default Priority
Inhibit Get
Inhibit Put
Max Message Length
Max Queue Depth
Open Input Count
Open Output Count
Oldest Message Age
Uncommitted Messages
High Queue Depth
Dequeue Count
Enqueue Count
Time Indicator
Channel
Status
Substate
Messages
Bytes Sent
Bytes Received
Buffers Sent
Buffers Received
Type
Last Msg Date
Last Msg Time
Current Sharing Convs
Listener
Interested in participating in the EAP?
If you're interested in the EAP, and your environment meets the requirements, please complete the enrollment form.
For additional information about the EAP, please email the Platform Extensions team.