Banks today are investing heavily in transformation projects to make it convenient for their customers to do business with them, anytime, anywhere, anyhow. While making the transition from the early days of retail IT banking systems to the current multi-channel digital environment, banks are also making vehement efforts to address the challenges brought about by ongoing digital customer shifts, market evolutions and the need to meet ever-increasing user expectations.
As fast as the banks are transforming to serve their customers better, I'd say they are still hardly keeping up with their customers' expectations in terms of convenience, experience and speed. They need to adopt a broader picture of customer behavior to better understand and serve them in innovative ways, and to deliver exceptional user experiences at each customer's moment and place of need.
One observation I've made on the major challenge banks face despite millions of dollars spent on customer relationship management (CRM) and business intelligence, collecting a tremendous amount of data in the process, is the difficulty to zero in on the transactions performed by their customers and co-relate these user behaviors to the business relevant insights to understand why some transactions happened whereas others were abandoned.
So, how can banks ensure that they deliver great user experience across digital channels at the moment and place of need? How can they promote or upsell relevant products and services to their customers without knowledge of the customer's usage patterns, service satisfaction levels or past outcomes in dealing with the bank?
This is where data captured by Dynatrace's Performance Intelligence tools provide actionable insights to businesses about their customers' experience each time they interact with the bank regardless of web, mobile web or mobile application platform. The tool also allows tech teams to quickly respond if a customer is experiencing any disruptions or poor service delivery.
Clear and omnipresent view of all customer transactions
Performance Intelligence tools are able to monitor every single user and their transactions from all locations, 24/7 regardless of the digital channels. By having visibility to the user's digital interactions, banks are able to understand their customers better and have the ability to study their customer experience and behavior more intimately. If there are any disruptions or anomalies, such tools will also pick up on the signs and send alerts to the IT team so that quick action can be taken before significant negative customer impact occurs.

Performance Intelligence tools will also be able to provide banks with useful information such as the top-20 transactions in real-time with the ability to drill-down to a single user experience with each transaction based on the response time per transaction.

Additionally, banks can track real-time trends of the popular transactions performed by users for example payments done through Internet Banking or Mobile Banking applications.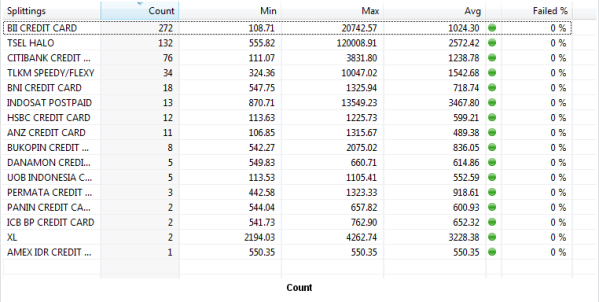 The above information can be used by business users to enrich the data set by combining user behavioral insights and delivered digital experiences quality with existing analytical tools, business intelligence, CRM or even data warehouse platforms to create a better customer profile and segmentation to better understand the preferred interaction channels and resolve any user struggle as a defense for the brand against negative experiences, their social impacts for strengthen customer engagements and relationships.
For the IT and Operations teams, Performance Intelligence provides them with an avenue to quickly identify problem areas related to the network, infrastructure or applications. Even when the performance issues reside in the applications or method level, they can share the relevant data with the application and development teams reducing the time to resolution with a shared "Single source of Truth" analytics data. This means improved cross-teams alignment, better turnaround times in fixing customer experience issues and more time for innovation instead of looking through endless amounts of log files whenever users complain.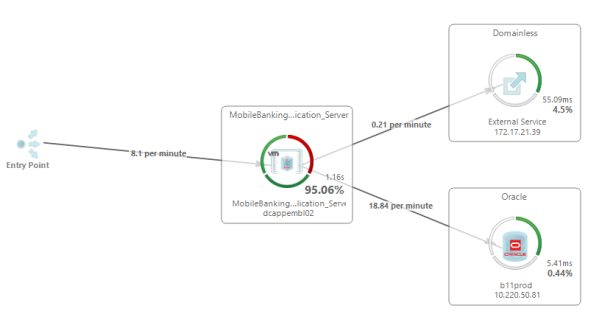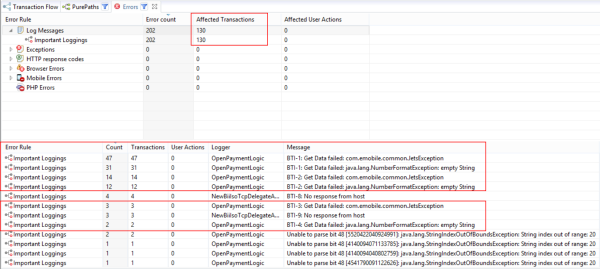 Making sense of customer data to improve the overall business outlook
Performance Intelligence is a powerful module built specifically for banks to safeguard their brand image by delivering great user experience across all digital touchpoints. It also equips tech teams with greater agility through advanced notification of issues and all required tech context to identify the root-cause down to the line of code. This ensures the resources are channeled towards delighting their customers through every single interaction, regardless of the channel they chose to do business with the bank.
So, in summary, to stay ahead of other industry players in an ever competitive landscape, banks need to learn to leverage on performance related insights with their current business and performance analytic tools to outperform their competitors in their products and services to meet the expectations of modern digital customers.