An Oracle database provides several v$ views to query information about the database instance, including statistical information that can be used for monitoring and problem analysis purposes. Rene Nyffenegger wrote a nice Summary on Oracle's v$ views that gives an overview of all available views.
The following illustration shows a dashboard with key metrics that we pull out from an Oracle database when doing performance management with our clients: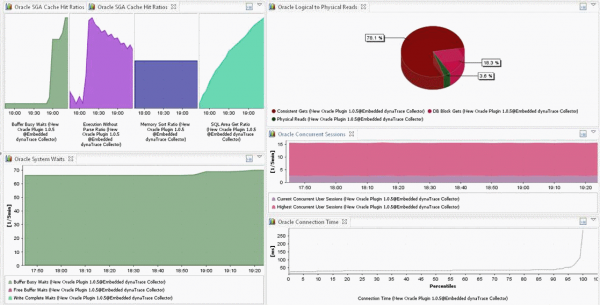 Read the rest of article where I provide a quick overview on what these metrics tell us and how to get them. If you run Dynatrace in your environment you can also download the Oracle Monitor Plugin from our Community Portal.