It's been a busy and successful 7 days for online retailers. Black Friday and Cyber Monday traffic and sales were well above 2011, and there was the extra benefit to those businesses that started deals on Thanksgiving Night. The traffic data collected by the Compuware Ecommerce and Retail Real use Monitoring index matched almost exactly the pattern seen by Akamai for all of their US ecommerce and retail customers on the three busiest days.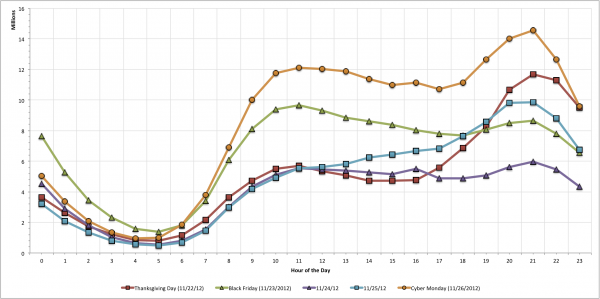 Mobile Commerce
Performance for many mobile sites has been cited elsewhere as being slow on Black Friday and Cyber Monday. Looking at the data over a longer period of time shows that most sites varied little from their regular mobile performance metrics, showing little or no performance difference compared to week leading up to these peak shopping days.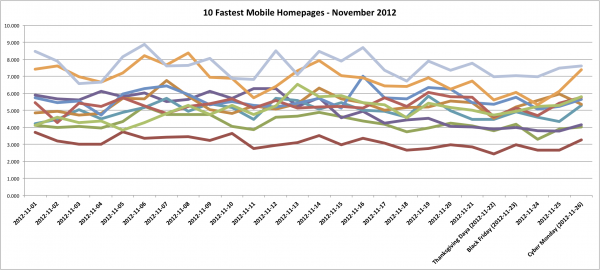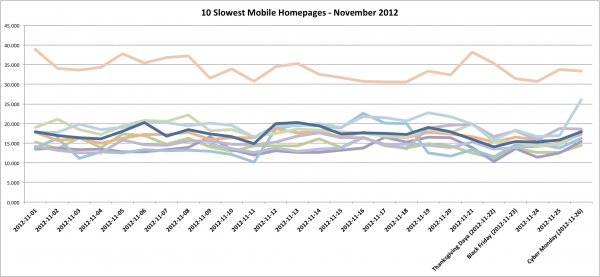 While this is good news for performance, it is bad news for mobile readiness, as customer expectations for mobile web performance are nearly identical to the expectations they have for desktop web performance, with the majority of customers expecting pages to load in 3 seconds or less, regardless of time, place, and device.
Mobile has come into its own this year, and data from the Compuware Ecommerce and Retail Real User Measurement index shows that during the Thanksgiving Day to Cyber Monday period,  mobile devices made up 16% of the total traffic, with over 75% of the mobile traffic coming from iPads. What was even more interesting is that our data supported comments from industry analysts that state that Apple iOS users spend more time on their devices, as 85% of all mobile device traffic came from iOS devices.
Where do customers come from?
In the US, our data shows that nearly 50% of the total traffic for the sites on our Ecommerce and Retail index originated from just 9 states. This will likely vary from retailer to retailer and highlights the need to be able to monitor performance from where customers are, on the computers and networks they use.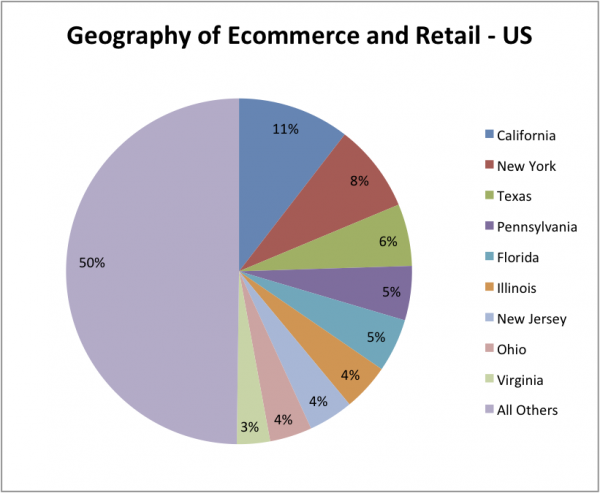 We will continue to monitor trends throughout the Holiday Season.
Five Fastest Desktop Homepages – November 22-29 2012
Apple
Costco
Dell
JC Penney
Macys
Five Fastest Mobile Homepages – November 22-29 2012
Office Depot
Barnes and Noble
Williams-Sonoma
Buy.com
Sears