Dynatrace has always monitored the Web requests in your environment to enable deep-process analysis and identification of baseline violations. However because there can be so many different kinds of Web request in a typical Web application, we don't store historical trends and data for all of them. Of course for some Web request types, you need this sort of historical trend data. This is now possible!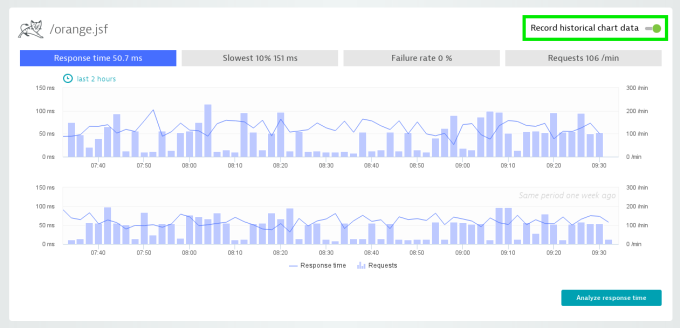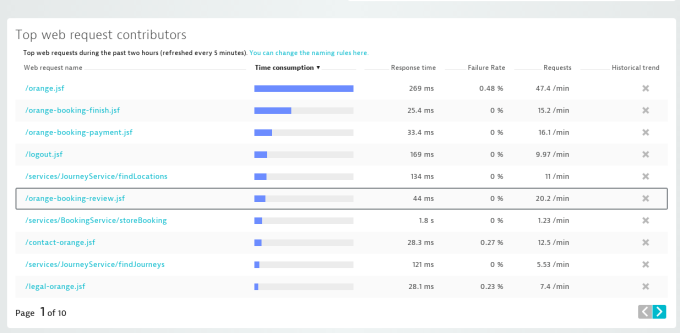 When you click a Web request on a Dynatrace service page, you typically see the trend over the past two hours. You can now tell Dynatrace to remember this trend history by sliding the Store historical chart data slider to the right. Two hours after enabling this setting you'll see a time selector enabled. Use this time selector to look further back in time. After a week's time, you'll see a second chart that compares the response of the Web request today with its response on the same day one week earlier.
Nothing else has changed. Dynatrace will of course continue to inform you whenever a request slows down or experiences increased failure rate.