This Thursday, March 24th at 10am CET, I am happy to host a Webinar on Performance in agile environments. Especially eCommerce shops have embraced dev-ops on top of agile development to bring new features to their customers faster.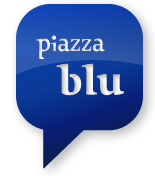 Together with one of our german parnters, PiazzaBlu, we will show the challenges that agile development and dev-ops pose to traditional APM. Oliver Goerke from PiazzaBlue will do a live demonstration on how to turn these challenges into an opportunity to get better performance right from the start.
I'm very pleased to have one of our german partners, PiazzaBlu, demonstrate Dynatrace helps them
If you want to join us live go ahead and register on our website. If you can't make it this Thursday you can watch the recorded webinar once we put it up on our Resource Center.