Demonstrating the value of any tool can be tricky. There's no "12 Step Program" you can follow to guarantee success. It's not like trying to quit smoking or lose weight. There's proven data spread over years or research showing how to do those things. In this article I will talk about some successes and roadblocks I've encountered demonstrating the value of Dynatrace within our organization.
So who am I? I am a Systems Engineer with a focus on application performance for a leading insurance company. Over the last couple of years, my team has contributed a wealth of knowledge, best practices, and custom plugins within the APM Community related to Dynatrace and have presented at the PERFORM APM Global User Conference for the past three years.
Why APM?
Because Performance Management is not optional. Applications have shifted from an internal focus to corporate assets that are directly impacting the business more than ever. Revenue, loyalty, and brand image have never been more dependent on how well our applications perform.
Picking a Solution
When deciding on an APM product, it's important to understand what your goals are and what you expect out of any product. Dynatrace has a number of ways it delivers as an APM product. There's a reason why Gartner named Dynatrace a leader in the APM Magic Quadrant for the fifth year in a row. Here's a few: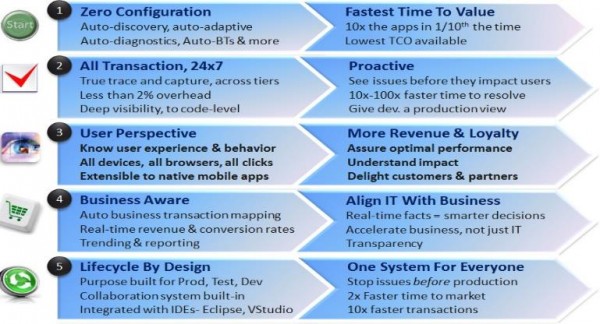 I highlighted User Perspective because at its core, that's what APM is all about. At the end of the day, your servers could all be functioning beautifully, your fancy dashboards could have pretty green traffic lights on them, but if your users still have a frustrated experience, then you still fail.
Take this out-of-the-box UEM dashboard. UEM tracks and geo-locates every single user and analyzes performance and functional problems in real time. Whether the problem is limited to a specific geography, site function, or group of users, you have all information at hand to efficiently resolve the problem.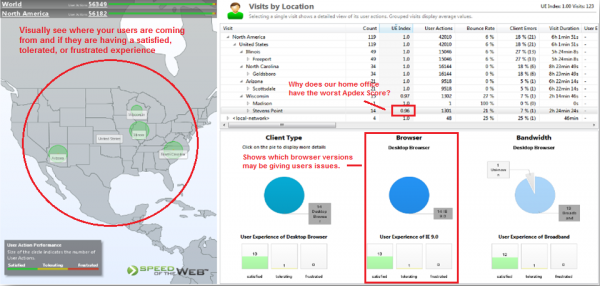 Demonstrating the Value
A lot of people think demonstrating the value of a tool can only be done by showing what the ROI is. It's hard to give an accurate dollar amount. Take a typical war room session, how do you determine how much money your war room sessions are costing? You have to take into account a number of different metrics.
We all know that Dynatrace is providing great value, but how do you show that? Instead of relying on a hard dollar amount, I will describe various ways you can show the value which will build trust with developers and also get Management buy-in.
Record "Customer Wins"
Educate and Engage
Plugins
Extended Features
Record Customer Wins
To build trust and show value, it's important to showcase some examples of times when Dynatrace helped solve or avoid an issue. You can record and communicate this in many different formats (i.e. binder, spreadsheet, scorecard, status report, etc.). We use several of these methods internally, like a "binder full of wins" or a simple spreadsheet.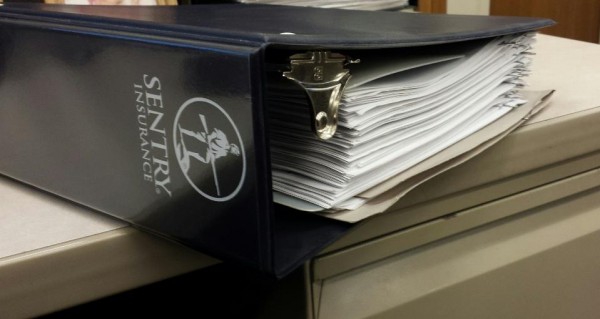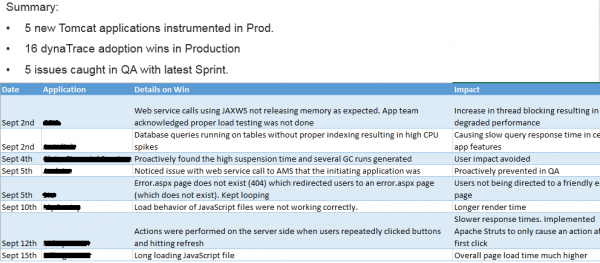 Educate and Engage
Your maturity of Dynatrace is only as good as your knowledge of Dynatrace. It's important to put the effort into training your developers or users so they are familiar with the tool and its concepts. The more people you have collaborating and speaking the same language the faster you'll be at finding and resolving issues. Your developers will be able to write better code from the early stages of the development lifecycle, QA will be able to reduce previously needed test re-runs, and Production Support will drive greater business value by determining the impact of performance on key business metrics.
We've developed our own training curriculum for our developers where we meet at least once a year for an all-day hands-on training session where we lecture on the below bullet points, familiarize them with the tool, and then actively work with them to look at real time transactions within their applications they support.
Architecture
Installation
Instrumentation
General Concepts

System Profile
Sensors
Terms
Etc.
Dashboarding
UEM
Plugins
Plugins are supplemental product libraries that extend Dynatrace with features and functions beyond the functionality in the installed product. Plugins come in multiple flavors and allow you to do a variety of different things. Why are plugins so important to demonstrating the value of Dynatrace you ask? Plugins are virtually "free" (i.e. not licensed separately) and in our environment, allowed us to cut our dependency on other monitoring tools popular to Enterprise Monitoring (Site Scope, SCOM, OpenView, etc.). There are a number of Plugins available on the APM Community that you can download and start using immediately.
Extended Features
Dynatrace has continued to evolve their APM technologies over time and integrate them directly with one another so you can use them seamlessly. If we look at Dynatrace's PurePath technology, you can see how it has evolved over the years with the addition of UEM and Mainframe components.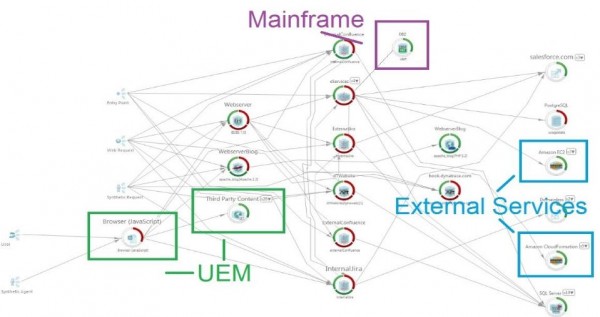 I've talked about UEM in past blogs, but this is an amazing feature and I strongly recommend you get it if you have customer facing applications. This will give you deeper insight into how your customers are interacting with your site and will make it much easier for you to diagnose whether a problem is server side or client side.
A recent example I'd like to share, is that some users were complaining about slow performance when doing certain functions of their job. Turns out, there were some JavaScript variables that were not being cleared after clicking on "Transfer Work Item", causing the app to get progressively slower on the client side until the user closed their browser and came back in. UEM exposes this quite nicely.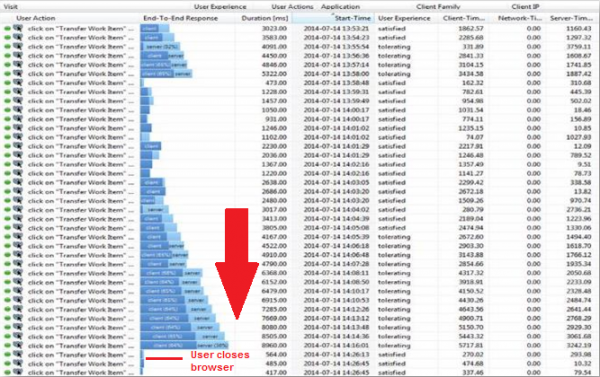 Roadblocks
With all of the success we've had, there were certainly some roadblocks we've encountered and still encounter. These roadblocks include:
Resistance to change
Lack of awareness
Bad rumors (Dynatrace broke our app)
Denial that code is the problem (afraid of consequences)
No accountability
Perhaps you can relate to these, but don't get discouraged when you run into these. It's hard to argue with the data that Dynatrace presents.