Beginning with OneAgent v1.81 we've extended our support of the Play platform with support for Ning and the Play WS API.
What does this mean? This means that Dynatrace now captures web requests and web service calls that your Java or Scala-based play application makes to other processes, services, or external web services.
Where previously your Play service might not have shown calls to other services, you can now click the right-hand portion of the service graphic to view all such service calls. We now also provide asynchronous response handling of Ning/PlayWS which, in the example service below, reveals database interactions that Dynatrace previously wasn't able to capture.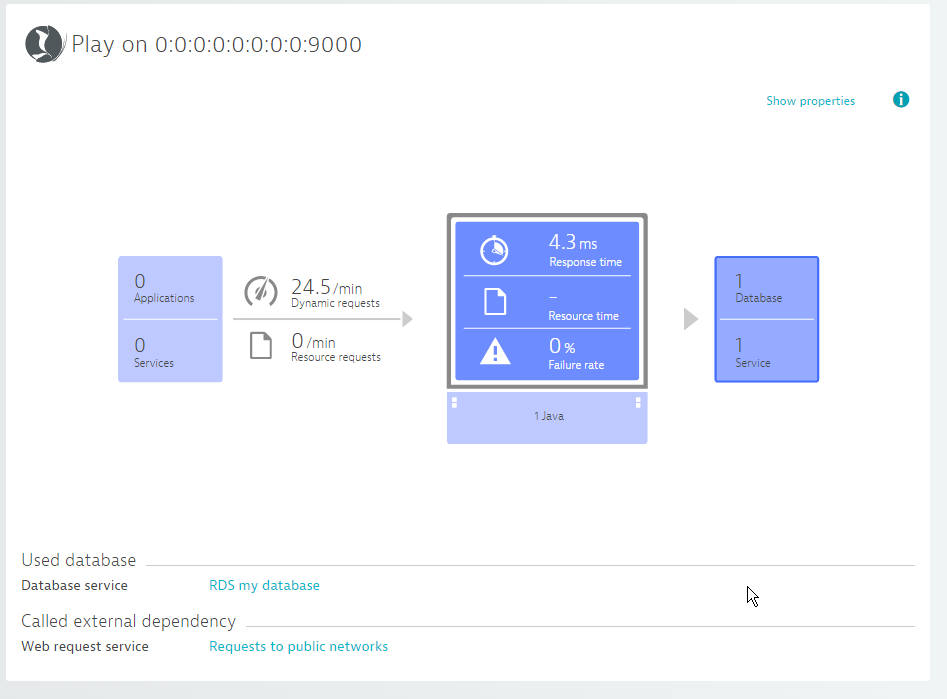 Basically, Dynatrace now offers the same level of detailed monitoring for Play-based applications that is available for Java-based web applications, including response time, error analysis, and much more.
Note: We're working on more Scala/Play-related features. If you're interested in trying out early access to these features, please contact us by clicking the Chat icon on the Dynatrace menu bar.