Wrapping up its fifth year in Orlando, DEVintersection is one of Microsoft's leading technology training events, bringing together Microsoft's senior leadership, software engineers, and IT experts from all industries and walks of life. Attendees are updated on everything new for Microsoft technologies, such as the Azure Cloud, ASP.NET Core, SQL Server, Visual Studio and more in the open source world.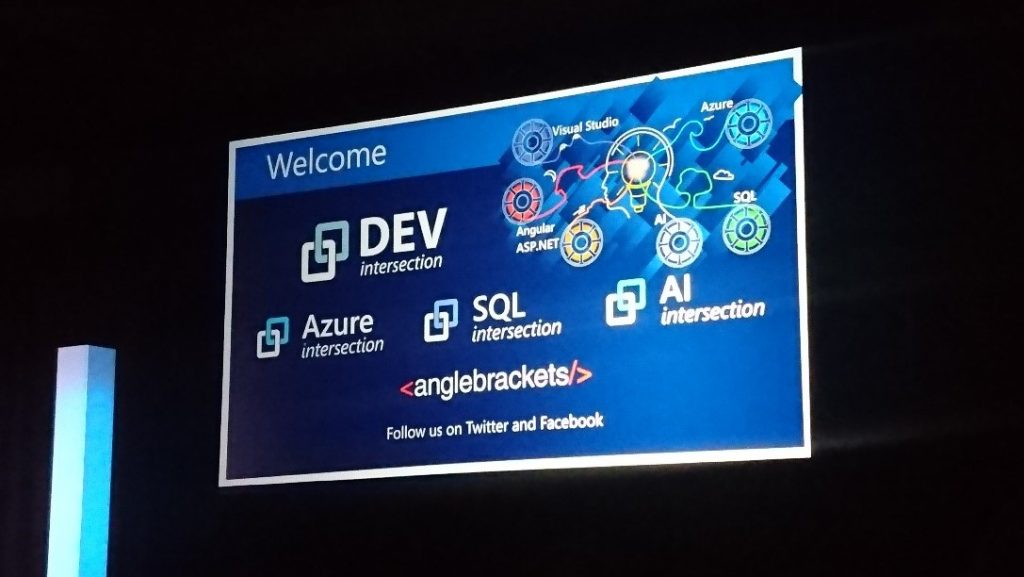 It was Dynatrace's first time as a sponsor at DEVintersection and it was a great show for all involved. We had a terrific opportunity to meet with new and old customers, prospects, and discuss with plenty of new opportunities. We estimated there were about 1,000 people overall: managers, IT ops, senior developers and business development people from medium and large companies – banks, state and federal government, automation, aviation, health care, and so on. But regardless of what industry they are operating in, almost none of the attendees could walk by the Dynatrace booth without asking or commenting about the subject of monitoring.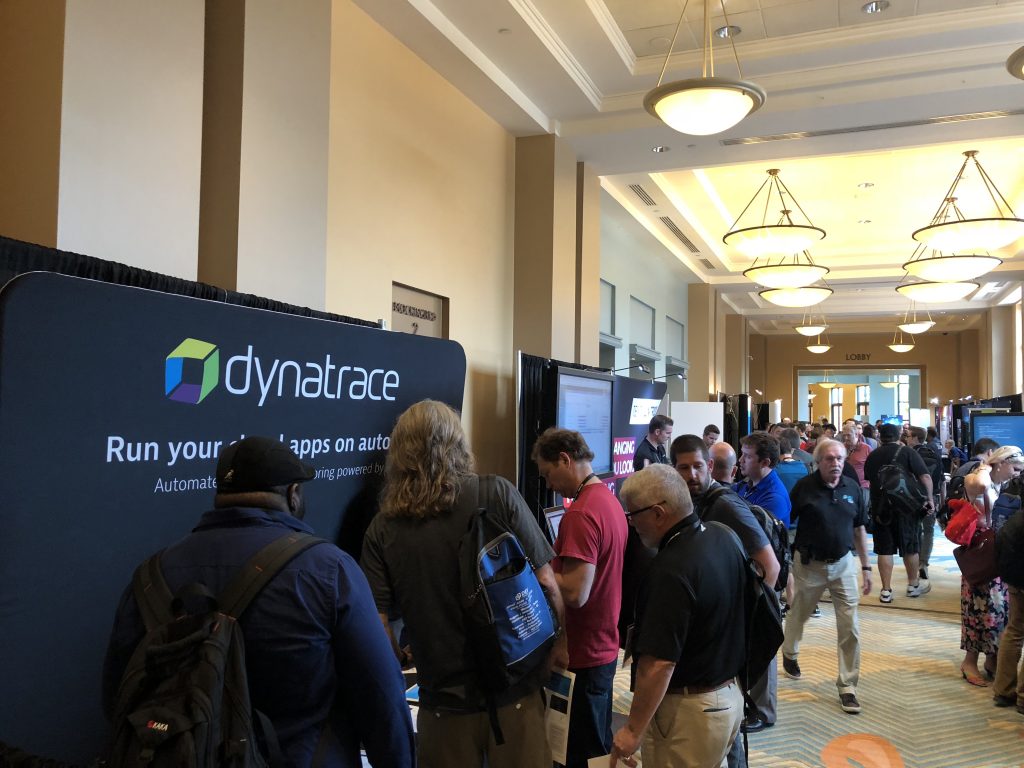 Do you have workloads in the cloud?
I used to start my booth discussions with this simple question. Some attendees had more, some of them less, but one thing they all agreed on was that the cloud is the only way to do business nowadays. An IT manager said to me, "since migrating to the cloud, we cut down on a lot of dependencies, we don't have to look at the hardware or operating systems anymore." An IT operations manager highlighted the benefits of migrating to Azure SQL Database: "Azure SQL is helping us store very large amounts of data and aiding in onboarding thousands of users."
How about containers and microservices?
In one of the sessions I attended Microsoft MVP and "Docker Captain" Dan Wahlin presented the role microservices can play in today's enterprises. He also showed off how to create a RESTful microservice using ASP.NET Core and other technologies, and the role Docker containers and Docker Compose can play in the process. This was by far the most attended session I saw during these two days. So, I started to ask booth visitors also about their use of microservices and containers.
My learnings? Two out of three DEVintersection attendees told me that they are adopting Docker containers to help accelerate application delivery and move towards adopting a microservices application architecture. However, they also knew that while microservices simplify app deployments, they come with a price: because a microservices architecture is so fragmented, it is more difficult to track and manage all the independent, yet inter-connected, components of the app.
So, what's your company's monitoring strategy?
How do you manage systems that are too large to understand, too complex to control, and that fail in unpredictable ways? The answers to my third question revealed to me that few companies have a unified view over their IT environment, let alone a unified monitoring strategy. When asked about how many monitoring tools they use, almost everyone mentioned two to five different tools: something for log analytics, something for real user monitoring, and a do-it-yourself solution for APM. After listening to people's stories about the weirdest scenarios, I put together a list of the most frequent monitoring challenges:
IT teams are juggling 5+ monitoring tools
They spend a lot of time manually configuring or fine-tuning tools
Also, struggling by manually looking for the root cause of performance problems
They don't have any full stack visibility in microservices environments
Wait, there's an app for that! It's called Dynatrace.
The best moments of such events are the ones where the booth visitors' eyes keep locked at the Dynatrace dashboard and they say: "this is exactly what my team needs!" During these two days we witnessed many AHA-moments at the booth, as people realized what Dynatrace is and what it is capable of:
Automatically detect all dependencies throughout the entire IT stack
Monitor the full stack: user, app, logs, databases, hosts, network
Automatically pinpoint the root cause of performance problems
So, this means that with Dynatrace, our .NET developers, operations and quality assurance teams would have access to the same data? WOW, this would hugely help the development process
– someone summarized our demo in one sentence.
I couldn't have said it better.
Conclusion
As Scott Guthrie, Executive Vice President of Microsoft's Cloud and Enterprise Group said in his keynote, today's technology offers more possibilities than ever to build a successful business. Monitoring is just one of the necessary puzzle pieces – and DEVintersection was a great opportunity for us to show off Dynatrace and how we define monitoring these days.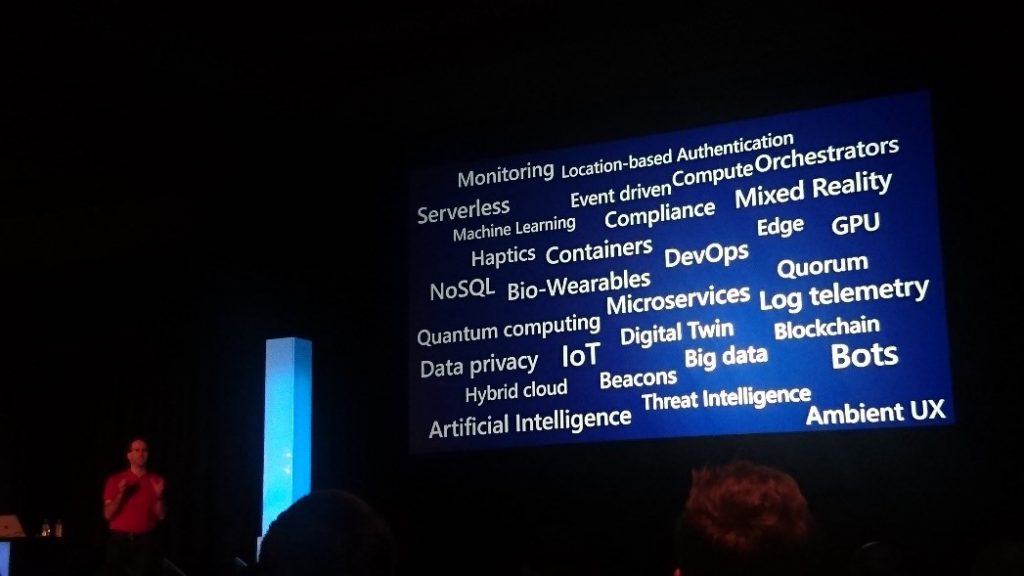 It was great meeting you all, happy monitoring and see you in 2019 – I promise next year I'll sing a second song in that karaoke bar.