Dynatrace already provides a range of options for generating consistent and readable user action names. With the latest release, we've added another option for generating user action names that provides you with even greater flexibility: user action names based on user input type.
To access user action naming rules
Select Applications from the navigation menu.
Select the application you want to configure
Click the Browse (…) button.
Click Edit.
Select the User actions menu entry.
For default user action naming, Dynatrace now offers the following options
Load actions
Loading of <page>
User input
XHR actions
Loading of <page> and XHR URL are the current default naming options for user actions. They result in user action names like Loading of page index.html and full XHR URLs.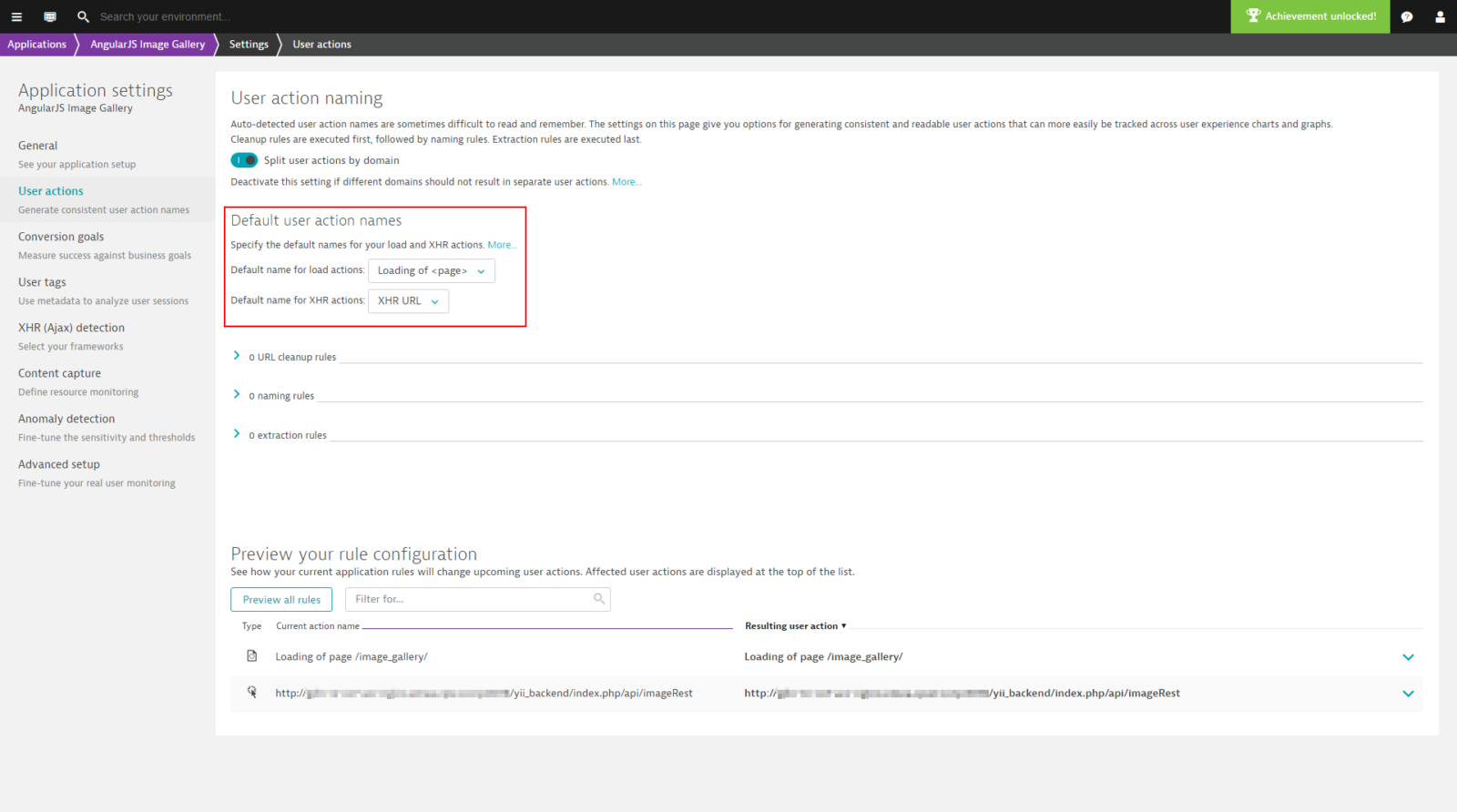 User input for user action names
You can now use user input types such as click on to automatically name your user actions. User actions names consist of the user input type and the caption of the element (for example, Click on "Gallery" on page /image_gallery/).
Click Preview all rules to see what your user actions will look like once your naming rules are saved.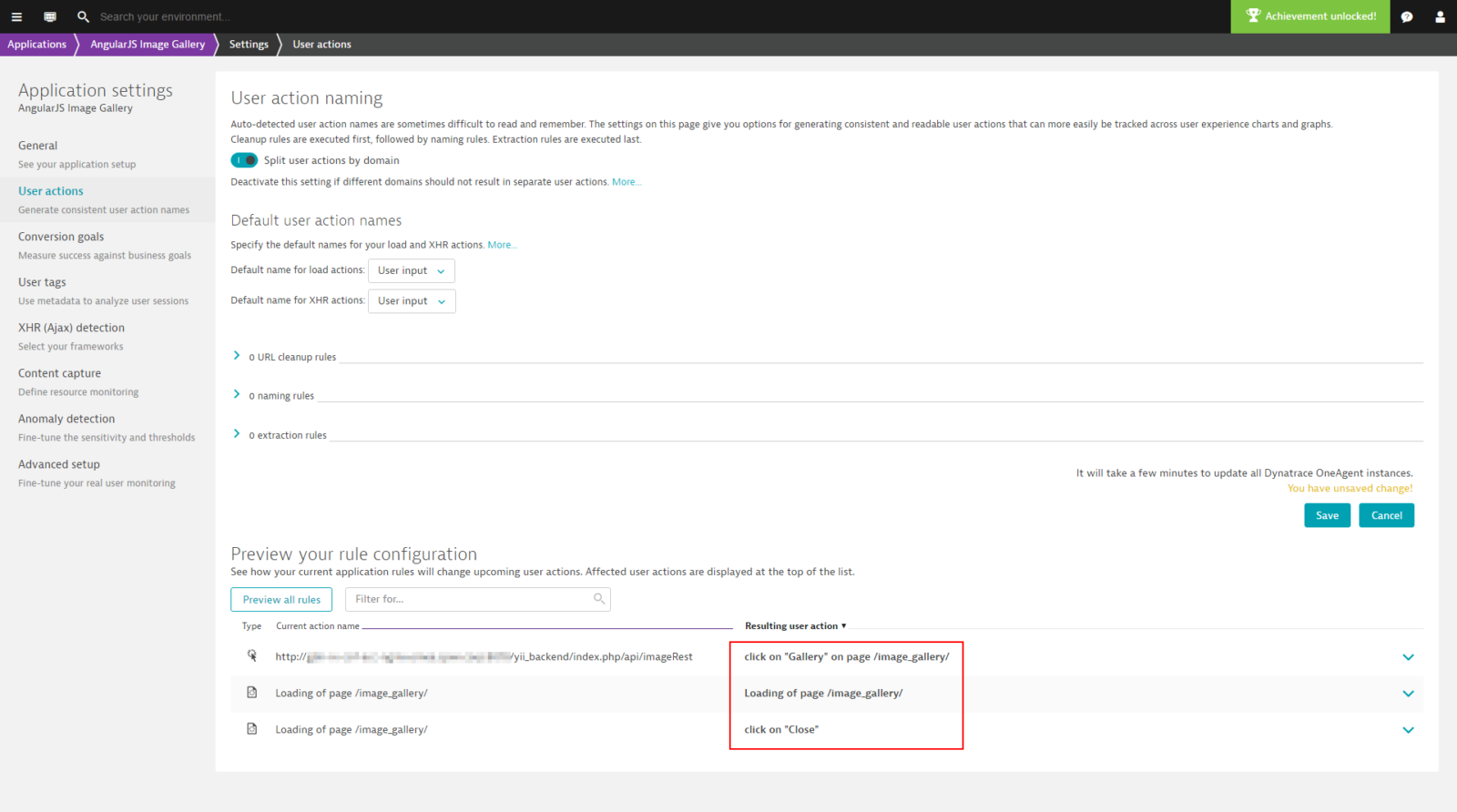 To customize your user actions names further, have a look at How do I create custom names for user actions?