Dynatrace University has provided over 50,000 learners with the knowledge and information needed to successfully achieve their goals and realize the potential of the Dynatrace Platform. The team behind Dynatrace University has always pushed themselves to achieve more and provide its users with up to date content. And with that, we're excited to announce Dynatrace University 2020 is now available!
What's changing?
Dynatrace has successfully gone from multiple product lines to a single platform, and Dynatrace University has completely aligned itself with this change. This allows us to provide a more streamlined experience for our customers and users, and a simplified view of a learner's progress and goals. We are thrilled about this change, and the many benefits it will bring to our learners such as a simplified and more intuitive way of learning.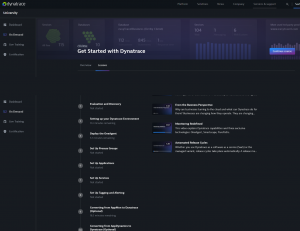 Focus on user guidance and one platform
Our focus has always been on you, the user, and providing an experience that's so smooth, seamless, and intuitive that it becomes invisible.
The goal is to provide an experience that prompts our users with the information they need when they need it. Whether it's providing the next playlist, the next video, or the next article it's crucial to helping our users be successful, and so we're launching our new Dashboard experience: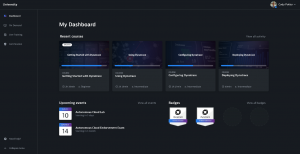 Whether you're participating in our virtual training, certification program, or learning about new features or functions we're rolling out, our Dashboard experience will provide you with a focused view tailored to your specific activities. In turn, this enables you to stay focused on the tasks important to you, pick up where you left off, find information relevant to your certification, or even join your vILT and view your environment from a single location.
It will change your entire view on education with Dynatrace.
Multi-language certifications and microlearning videos
Have you ever tried to take a test in your second language? For many Dynatrace customers, this is a normal experience as English may not be their primary language. But now, with this new release, customers will have the ability to attempt the Dynatrace Certification at all levels in their own language.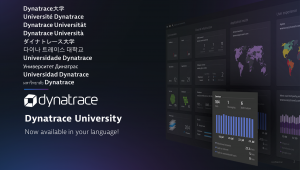 And that's not all. You can also watch all of our videos in your language as well! Dynatrace University includes closed captions for a growing list of languages and allows you to seamlessly switch between languages throughout the videos.  The ability to offer both exams and microlearning videos in a customers' native language will help ensure they're able to take full advantage of all that Dynatrace has to offer.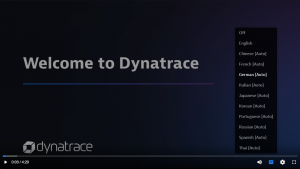 Dynatrace University 2020 is now live and better than ever
Try out Dynatrace University 2020 today and see for yourself what's changed. Let us know what you think.