Digital experience has changed dramatically from when Dynatrace became the Internet authority back in the eCommerce era of the early 2000's. Through the evolution of the Web, mobile and now Internet of things, Dynatrace has delivered the most advanced capabilities in digital experience monitoring. Today, that means having comprehensive visibility to how digital assets are responding to customers, and the confidence that everything works as it should.
For years, we've analyzed the performance of leading websites and shared the data publicly to help digital business owners across industries improve web and mobile experience. Dynatrace's performance benchmarks provide consistent measures of site responsiveness, availability and consistency. Based on 24/7 synthetic measurements from real browsers on high speed networks, mobile carrier connections, and in-home consumer devices at the last mile, businesses rely on Dynatrace to help baseline improvements in performance and their competitive posture.
Dynatrace has published annual summaries of these benchmarks (United States) as the "Best of the Web". Each site is ranked based on its average response time, availability rate and consistency for the period. Rankings are aggregated across each benchmark's measurement type (e.g. Mobile home page, Chrome transaction). [Benchmark methodology]
Overall rankings for 2016 performance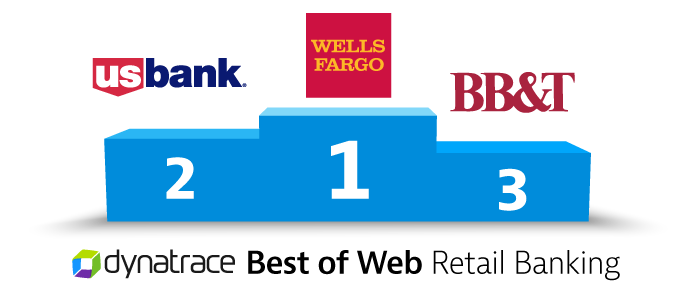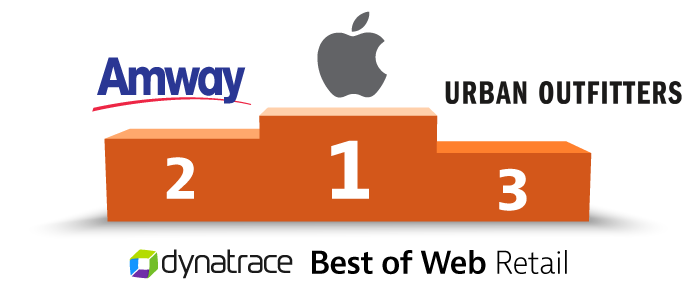 Evolving our benchmarks
Last month we announced that our real user and synthetic monitoring capabilities would soon capture performance metrics based on the visual rendering of a website. Modern sites—especially single page applications—deliver dynamic experiences, not easily analyzed for performance and reliability by traditional "page load". Visual performance metrics enable the most relevant and representative measures of web page delivery. And we believe that better experience starts with accurate and actionable baselines.
As a result, our performance benchmarks will be changing soon.
After we update the performance benchmarks to reflect this new methodology, we look forward to evolving the standard for digital experience and what it means to be "Best of the Web". You will be able to subscribe to regular email updates from Dynatrace highlighting the top performing sites. And we intend to provide insight into the data behind the rankings, as well as trends over time, plus comparisons across international geographies and industries.
The Web is not as simple as it once was. Sites, apps and services change continuously. A single yearly assessment is no longer sufficient to reflect how companies adapt to changing customers and market opportunities. Dynatrace is committed to providing you the digital experience insights needed to win in a hyper-competitive and fast-changing online marketplace.