Every enterprise business today is a software business. Whether it's a bank, retailer, hospital, airline, insurance company or government organisation, the success of a business is reliant on the software experiences of customers.
The way businesses are building software today however, is resulting in IT ecosystems becoming incredibly complex. Enterprises are now reliant on the cloud (multiple clouds, in fact) to host apps, provide additional services on their own, innovate faster, and provide customers with bigger and better experiences.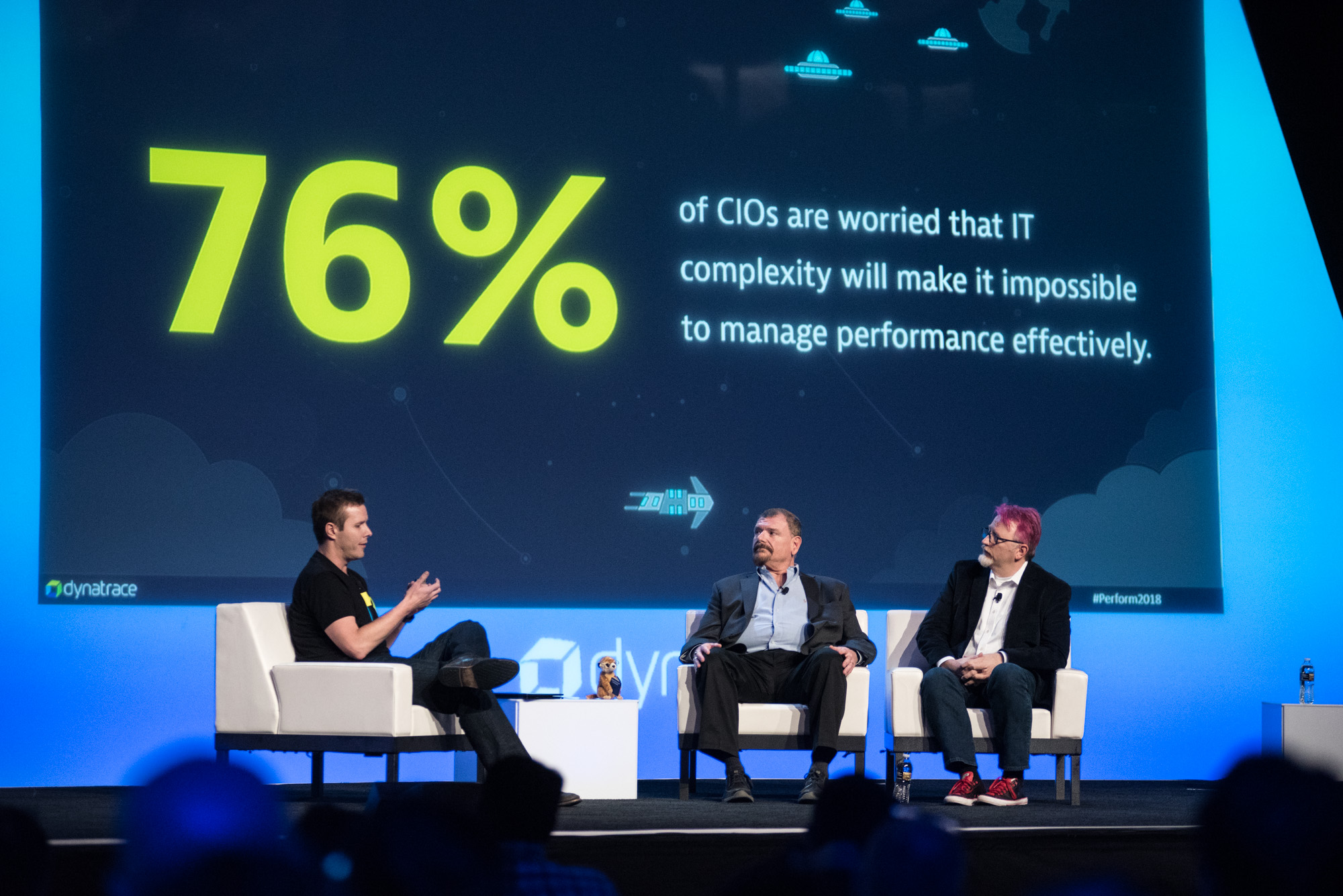 Getting ahead fast is necessary, but not easy. That's why you can't miss Dynatrace Perform.
Join us, and over 2,000 digital performance professionals, in over ten cities across APAC to further understand this new IT environment we are operating in and be empowered with the knowledge to make your organisation future ready.
Hear from AWS, AMP, Atlassian, DHL, FWD Insurance, Lenovo, M1, PICC and many more on their journeys of innovation and transformation.
Through hands-on training sessions, experience first-hand how you can use Dynatrace's self-driving IT to manage complex IT environments.
Experience the latest in cloud monitoring and access top Dynatrace experts ready to share their expertise!
Follow us on Twitter @Dynatrace #Perform2018>