We've completely redesigned the Dynatrace mobile app to maximize your reaction time in problem resolution. Version 2.x of the mobile app provides push notifications for all problems that are detected in your applications, services, or infrastructure.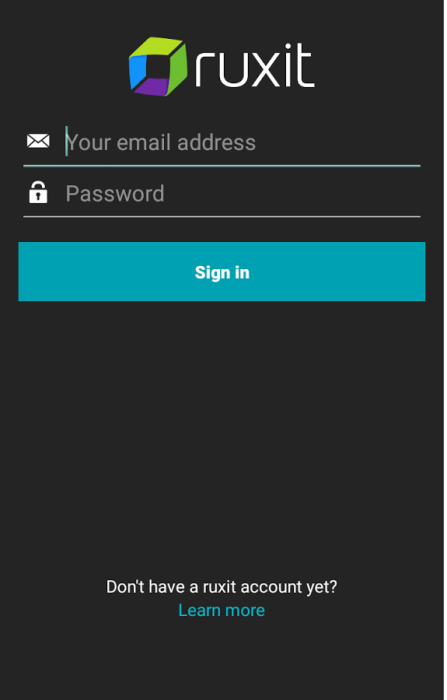 Problems feed
The new design delivers just enough problem detail to provide DevOps staff with the information they need to make quick decisions and begin resolution efforts. With different icons representing service-level, application-level, and infrastructure-level problems, you can tell at a glance if a problem is an infrastructure-only problem or if a problem is affecting your services and applications (i.e., your customers). The Problems feed also includes the name of each problem, problem #, and problem duration.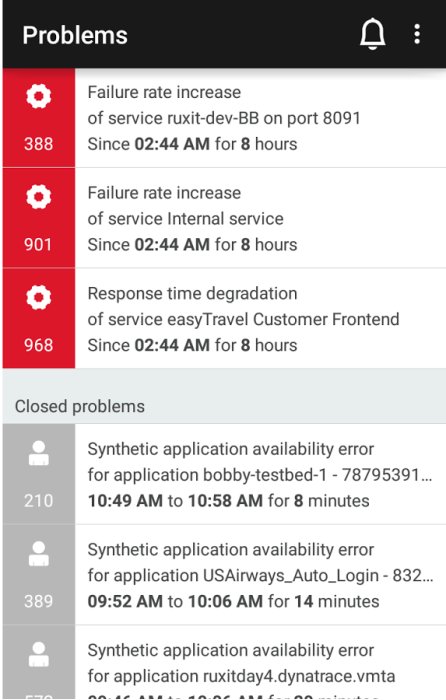 Click any problem in the Problems feed to see how many applications, services, and infrastructure components are affected by the problem. As problems evolve over time, this view shows you how many entities are currently Affected and how many have been Resolved. In the Impact area of the page you'll see details regarding the severity of the problem and the impact the problem has on real users.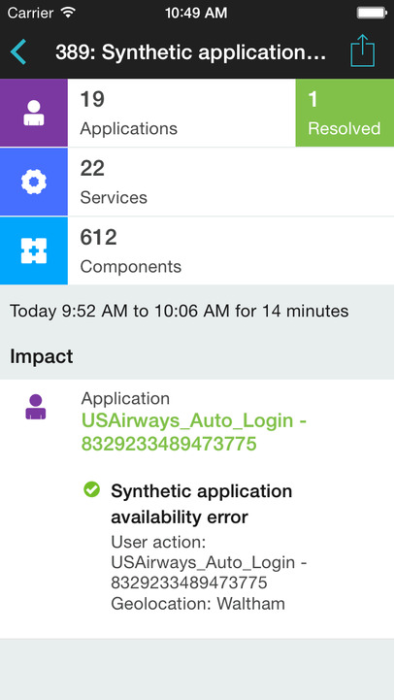 Share problem details
Because problem resolution is a team effort, we've integrated standard iOS and Android sharing functionality to provide one-click sharing with team members.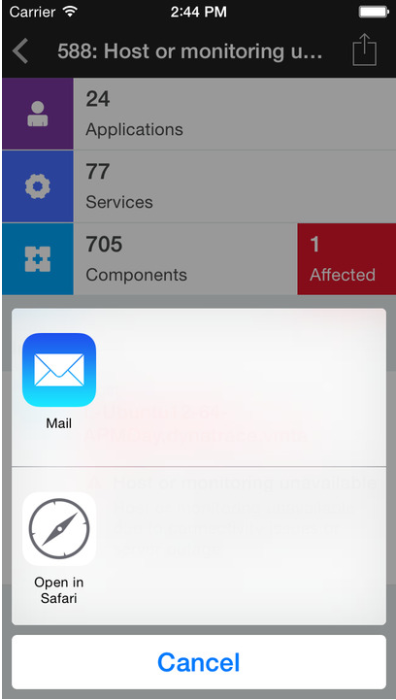 Don't have the Dynatrace mobile app yet? Download it today from iTunes or the Google Play store.