Help us improve Dynatrace Managed
To better understand how you and your organization's end users make use of Dynatrace Managed, we now provide you the option of sending Dynatrace usage data from your end-users' browsers directly back to Dynatrace. We analyze this information to ensure that we focus our efforts on the aspects of Dynatrace that are most relevant to you and to identify areas where you may be having trouble understanding or using Dynatrace. Of course, privacy is a top concern. For complete details on the data we capture and how they are protected, see the Dynatrace privacy policy.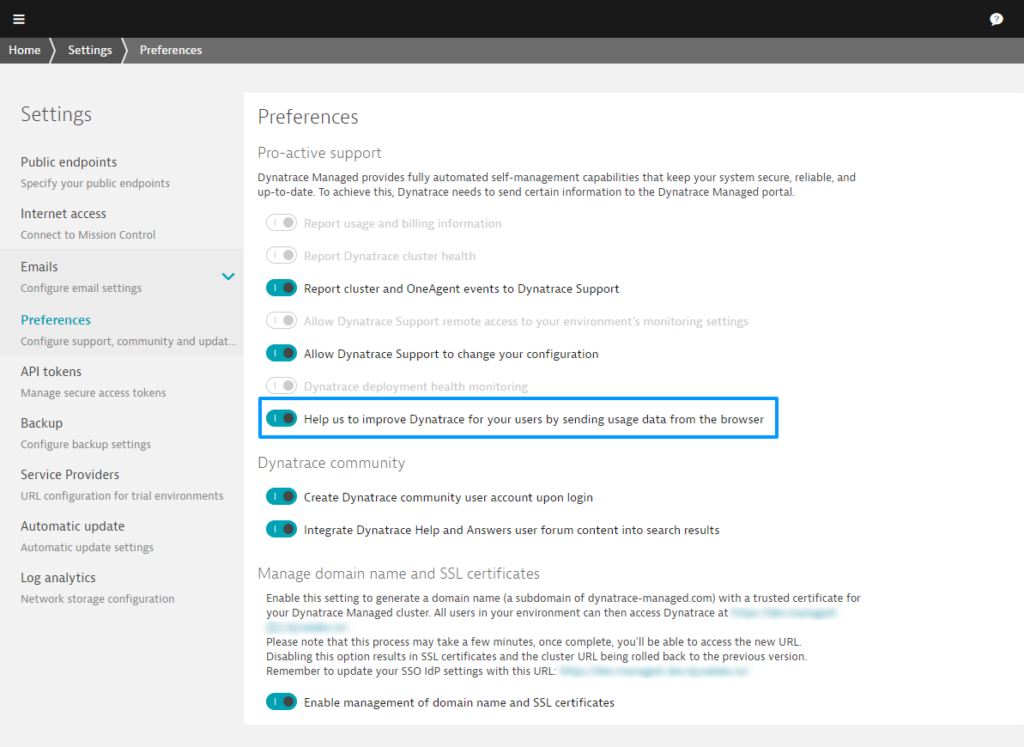 Easily switch license keys
For situations where your current Dynatrace license has expired and you've received a new license that you are to use going forward, it's now possible to change license keys directly in the Dynatrace Managed UI. This is especially useful if you've been using a Dynatrace free trial license and have received a full license that you are to use going forward.
To update your Dynatrace Managed license key
Select Licensing from the navigation menu.
Paste your new license key into the License key field (see below) and click the check mark button to save the change.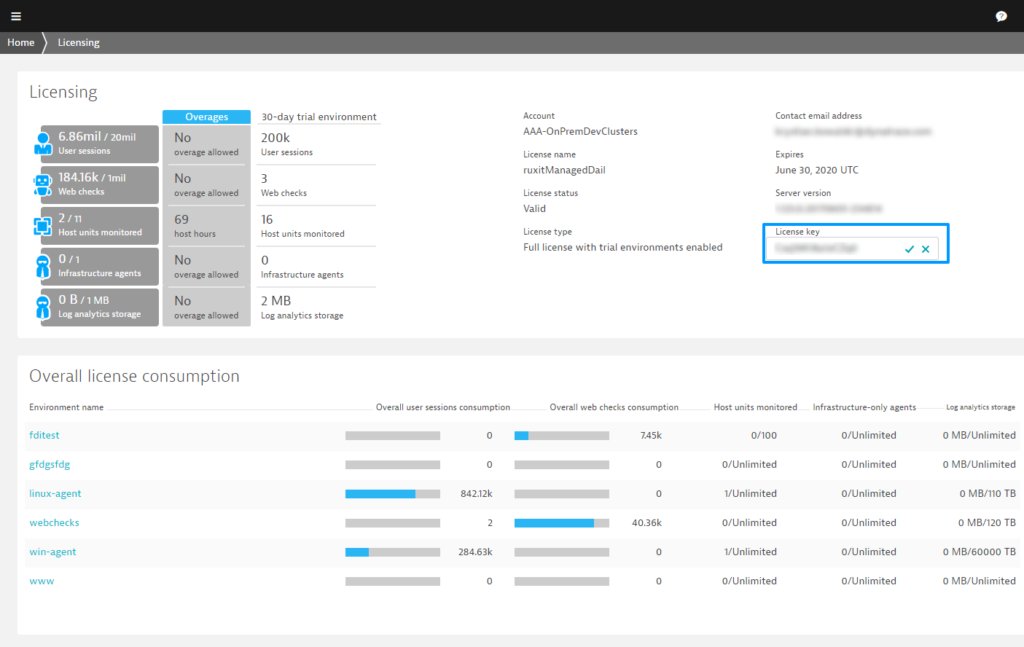 Opt-out from managing firewall settings
In some situations, (for example, when a system is under certified change control) the automatic management of IP tables (iptables) that the Dynatrace Managed installer performs during upgrades may be problematic from a compliance perspective. This is why you can now opt-out of automatic iptable management by running the command-line option --firewall off
If you do opt out of automated iptable management, ensure that all ports required by Dynatrace are open and available. For full details, see all required port settings.